Each week we have been sharing the stories behind the images used in our Post Script series.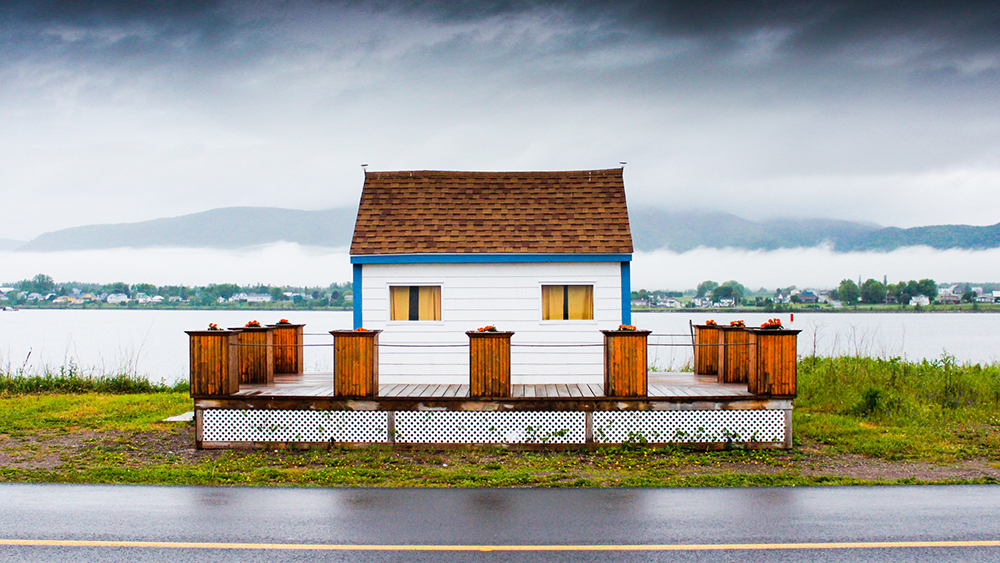 "This is one of my favourite photos I've even taken. In the summer of 2014 my partner and I took a vacation up though the Gaspé Peninsula. We camped, got rained on, got drunk, watched whales swimming in the Gulf of St. Lawrence. It was a magical time. One of the campgrounds where we stayed was near a string of cottages that rested on a tiny peninsula jetting out into the Bay de Chaleur. We walked out to have a look and that's where I saw this dreamy little escape. 
"I chose to end the series with this image because I believe it offers a tiny glimpse of hope. The cottage is small, it's a little close to the road and the weather is cloudy but damn, who isn't looking forward to getting away at the first possible chance? Even a tiny cottage on a rainy day is appealing right about now." – Matt Carter
Post Script is a theatre by mail project created by Theatre New Brunswick inspired by real life stories from our audience. Learn more.
Related: Week One | Week Two | Week Three | Week Four | Week Five