Each week we will share the story behind the images used in our Post Script series.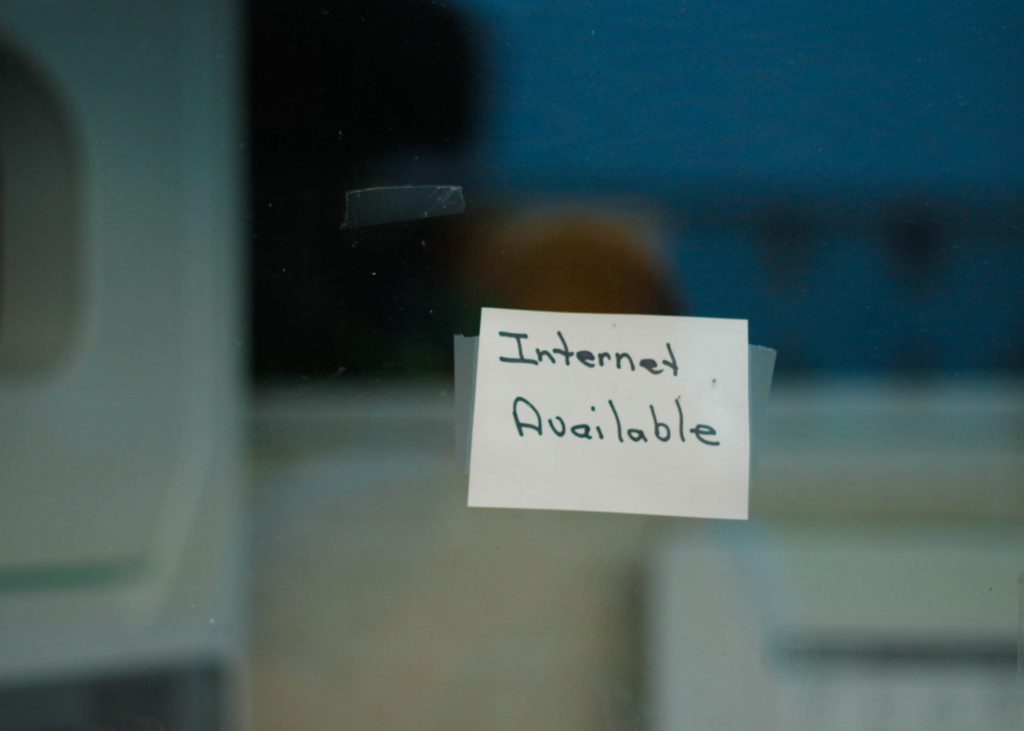 "Another image found during a neighbourhood stroll. I forget exactly where this was, but thought it was funny that:
a) having internet service was obviously important enough for someone to advertise
b) they chose to share this information on a simple Post-It note.
"It also works as a visual juxtaposition – the internet is huge, probably the biggest thing there is in our daily lives and here it is, summed up on a 2"x3" piece of paper…taped to a door…because someone thought it was important to let us all know. 
"In relation to the series, the internet has become the main way many of us connect with each other, entertain ourselves and create distraction from the outside world. These connections have never been more important as they have been over the past year." – Matt Carter
Post Script is a theatre by mail project created by Theatre New Brunswick inspired by real life stories from our audience. Learn more.