Each week we will share the story behind the images used in our Post Script series.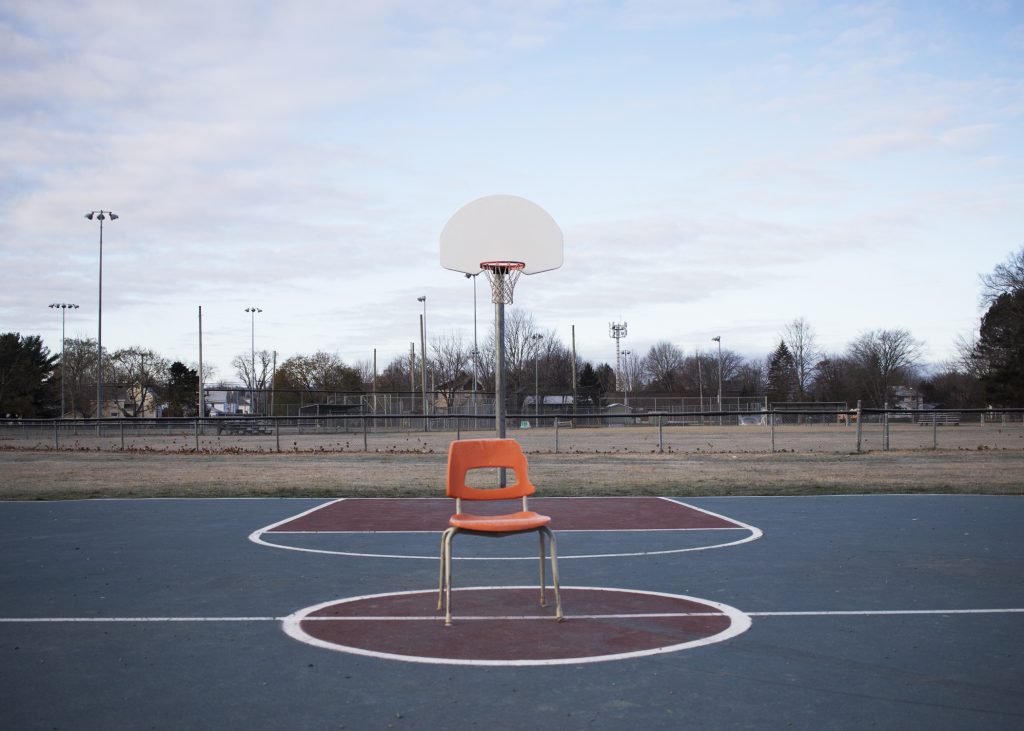 "I came across this scene on an early morning walk through my neighbourhood park. A basketball court. A chair. Action and inaction. I thought this would be a good image to start the series off with because to me it represents the immediate feelings many of us where wrestling with at the start of the pandemic when the province-wide lockdown put a stop the many daily activities we all took for granted up until that moment. Going to the store, visiting friends, interacting without worry. We all wanted to be busy, but had to stay put." – Matt Carter
Post Script is a theatre by mail project created by Theatre New Brunswick inspired by real life stories from our audience. Learn more.
Matt Carter is a musician, photographer and writer based in Fredericton. He is also TNB's Director of Development and Communications.