TNB Theatre School Teaching Staff - 2019/20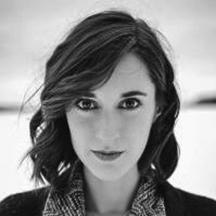 Theatre School Director - Sharisse LeBrun
Instructor: Junior & Intermediate Musical Theatre, Intermediate Acting | Senior Musical Theatre Production Director
Sharisse LeBrun is an educator, director, and performer who has long been involved with the local theatre community with companies including Theatre St. Thomas, Theatre UNB, Bard in the Barracks, TNB Next Stage, Notable Acts, Hot Garbage Players and Solo Chicken. After years of attending the theatre school as a student she developed a passion for theatre education and began teaching for many of the junior programs as well as the summer theatre school. Having recently completed her MA in drama, theatre, and performance studies, she is thrilled to find herself back home at the theatre school teaching and creating with the rest of the theatre school team and students.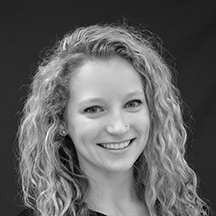 Courtney Arsenault
Assistant Theatre School Director | Dance Instructor | Intermediate and Senior Musical Theatre Choreographer
Courtney is a Fredericton based dancer, dance instructor, and choreographer. Originally from Saint John she moved to Toronto, Ontario after high school to complete training in the Commercial Dance Program at George Brown College. She has been heavily involved with competitive dance and community theatre for over ten years and continues to seek opportunities to grow as a creative thinker. Courtney is currently a member of the coop CORPS, a training platform for artists to develop and perform original works of physical theatre. While off stage she is also a dance instructor for Theatre New Brunswick, Artemis Dance Studio and choreographer for the St Thomas Musical Theatre Program and KV Players. Her work has been featured in productions including Newsies (KVP), Beauty and the Beast (TNB), Urinetown (STU), and Chicago (STU). Courtney has appeared as a guest instructor/performer for notable events including: Saint John Contemporary Dance Festival, PERSPECTIVE, and the New Brunswick Drama Festival.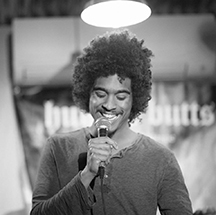 Anthony Bryan
Young Playwrights Instructor
Louis Anthony Bryan is a scriptwriter and stand-up comedian from Trinidad and Tobago. A St Thomas University alumnus, with a major in English with a Concentration in Creative Writing and a graduate of the Bachelor of Education program.
Joining STEEDS in 2016, his acting credits include The Tragical History of Doctor Faustus, and Hamlet. He adapted and directed their 2017 production of A Midsummer Night's Dream. His first original piece I Love This City, a winner of the Theatre St Thomas What's Next Theatre Festival. His recent acting credits include Together We Move a short film directed by Kaitlyn Adair and Sophie Tremblay Pite's With Love Josephine , a winner of the 2019 Notable Acts Theatre Festival.
He has also performed with the local improv group: The Hot Garbage Players.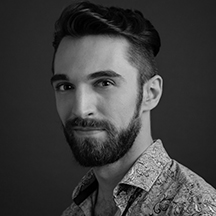 Jean-Michel Cliche
Senior Acting Instructor
Jean-Michel Cliche is a theatre artist, educator, fight director, and improviser. He has acted with companies such as TNB's Young Company, Solo Chicken Productions, and Bard in the Barrack, and has been fortunate enough to tour across the country with Theatre Free Radical's production of Lac/Athabasca. He has studied stage combat in Toronto and Saskatoon and is a certified member of Fight Directors Canada. He now teaches drama at the University of New Brunswick and is the lead instructor and owner of Hot Garbage Comedy, Fredericton's premier improv company.
He first discovered drama at TNB's Theatre School and is honoured to now be teaching and supporting the young artists of the Senior Acting class!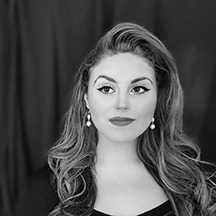 Olivia LaPointe
JMT Music Instructor
Olivia LaPointe was a student in the TNB Theatre School from the age of nine until her last year of high school, when she was Mary Poppins in the 2016 Senior Musical Theatre production of Mary Poppins. Olivia is excited to be returning to TNB this fall as a voice/music instructor. She just recently graduated from the University of Toronto with a Bachelor of Music in Voice Performance. She is now at McGill University's Schulich School of Music, pursuing her Master of Music in Opera and Voice. Olivia has extensive experience singing in a variety of genres, has performed many leading roles in musicals and has toured twice as a New Brunswick representative with the National Youth Choir of Canada. Her most recent roles include Lily in The Secret Garden with Opera NUOVA in Edmonton, Alberta, and Antonia in Les contes d'Hoffmann with the Halifax Summer Opera Festival in Halifax, Nova Scotia.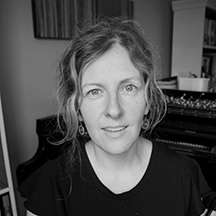 Anne Marie Murphy
Voice Instructor | Music Director
Anne Marie is a classically trained pianist, music director and music teacher from Riverhead, NF. She is the owner of the Lialan School of Music Study, where she specializes in teaching piano and voice to young people.
Anne Marie loves Starbucks, musicals, scary movies, tacos and her big crazy family.
She is thrilled to be making musical magic again at TNB Theatre School.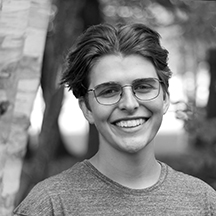 Carter Scott
Junior Acting Instructor
Carter grew up in the beautiful town of Hampton, and is thrilled to be joining the theatre family at TNB. Growing up homeschooled, Carter was educated through the lens of creativity and imagination. He brings this unique lens to TNB's Theatre School and hopes that it will foster a playful space to create new works of imaginative theatre. Carter is currently in his final year studying English and Great Books at St. Thomas University and is excited to see what mysteries the future holds.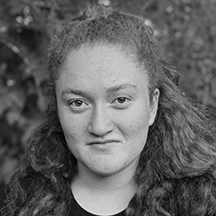 Julianne Richard
Playtime Theatre Instructor | Junior Musical Theatre Choreographer
Julianne Richard is an actor, educator, and choreographer currently completing a BA in Drama and English at UNB. Born and raised in Fredericton, Julianne grew up in the ranks of TNB's theatre school and Dance Fredericton's competitive company, both onstage and backstage. She became actively involved in the local theatre community during her last few years of high school, and has since worked with companies such as Theatre UNB, NotaBle Acts, and The Next Folding Theatre Company (as well as teaching a couple of classes for Dance Fredericton and dipping her toes into a little bit of film)!
Julianne is thrilled to be bringing her deep love and enthusiasm for exploring the world of the stage to the TNB theatre school this year.
Filmmaking Teaching Staff - 2019/20
Lance Kenneth Blakney
Intermediate/Senior Filmmaking
Lance Kenneth Blakney is a filmmaker and photographer based in Fredericton, New Brunswick, Canada. His passion for still and moving imagery, in combination with his honours degree in Media Arts and Cultures, facilitates the creation of visually beautiful photographs and films that can also exist within a social and political context.
__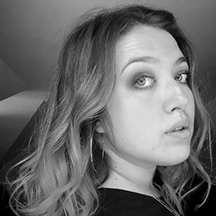 Arianna Martinez
Intermediate/Senior Filmmaking
Arianna Martinez is a filmmaker and educator living in Fredericton, New Brunswick. She is a co-founding member of Strike Pictures, and with them has produced several short films that have screened internationally and have been licensed to CBC for broadcasting. Her filmmaking primarily focuses on intersectionality, with her ultimate goal being to foster and promote a platform for women to share their stories through filmmaking.
__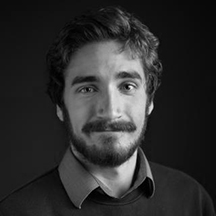 Gordon Mihan
Intermediate/Senior Filmmaking
Gordon Mihan is a screenwriter, director, and playwright. He has produced and directed seven festival-screened short films across Canada and has written and staged several plays in New Brunswick. His most recent short film Coached was nominated for Best Screenwriting and Best New Brunswick Short at the 2017 Silver Wave Film Festival. At the 2018 Silver Wave Film Festival he was nominated for Best Sound Design, Best Picture Editing, and Best Screenwriting for Arianna Martinez's short film Letters from the Dead.