TNB Theatre School Teaching Staff - 2022/23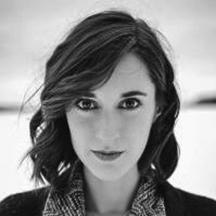 Theatre School Director - Sharisse LeBrun
Instructor: Intermediate Musical Theatre, Senior Musical Theatre and Senior Acting | Senior Musical Theatre Production Director
Sharisse LeBrun is an educator, director, and performer who has long been involved with the local theatre community with companies including Theatre St. Thomas, Theatre UNB, Bard in the Barracks, TNB Next Stage, Notable Acts, Hot Garbage Players and Solo Chicken. After years of attending the theatre school as a student she developed a passion for theatre education and began teaching for many of the junior programs as well as the summer theatre school. Having recently completed her MA in drama, theatre, and performance studies, she is thrilled to find herself back home at the theatre school teaching and creating with the rest of the theatre school team and students.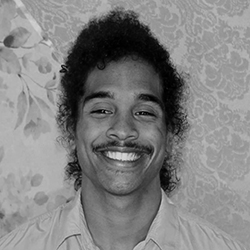 Anthony Bryan
Young Playwrights Instructor
Louis Anthony Bryan (he/him) is a theatre artist and educator from Trinidad and Tobago. He is currently based in Fredericton, New Brunswick, working primarily as a writer, dramaturge, and stand up comedian.
He has taught with TNB since 2019, developing The Young Playwrights: an afterschool programe for younger, emerging artists dedicated to the fundamentals of scriptwriting and storytelling.
An active and contributing member of his arts scene, Anthony has been affiliated with several theatre and film companies including Notable Acts, TNB Young Company, Rebel Femme Productions and Strike Pictures. As a stand up comedian he hosts rooms and mics throughout the province, while performing at many of the annual arts festivals including Flourish and Shivering Songs.
Anthony is increasingly focussed on blending film and theatre narratives onstage, Afro-surrealism and introspective, stream of conciousness genre fiction.
This year, he is working on: a Magic Schoolbus parody, creating spaces for immigrant and BIPOC stories in New Brunswick, and a softer appreciation for fanfiction.
Headshot Photo Credit, thank you's and blessings to Madigan Donovan-Downs.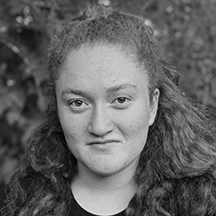 Julianne Richard
Playtime Theatre Instructor | Junior and Intermediate Musical Theatre Choreographer
Julianne Richard is a theatre artist, choreographer, and writer based out of (and from) Fredericton. Currently completing her BA at UNB, Julianne has a particular interest in finding the joyful moments in the mundane, the ways in which we can make shapes and use movement to tell stories, and how theatre can be used to establish connections. She's been lucky enough to work with a range of local companies, including NotaBle Acts, Bard in the Barracks, and Theatre UNB, as well as expand her choreography background through performance opportunities and teaching workshops. Having grown up as a student at the TNB Theatre School, she cherishes the time she gets to spend with the students now, and the opportunity to create and explore stories with such an engaging and talented community of people.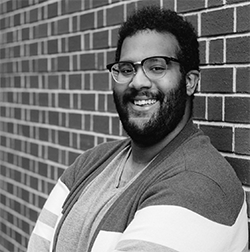 Nathanael Telman
Junior Acting
Nathanael Telman is a recent graduate of St Thomas University where he focused his studies on English, Irish, and Fine Arts. He has been performing his whole life, from church choirs to dance. After finding the theatre itch in high school he continued his theatre education and involvement at St Thomas. In his final year at St Thomas he had the opportunity to direct a staged reading of Sweat by Lynn Nottage and discovered a new love in directing. Wether it is on or off the stage he loves every part of the collaborative theatre process. He is extremely honoured to continue to have the chance to work with great teams in Fredericton.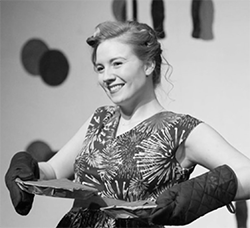 Naomi McGowan
Junior Musical Theatre
Fredericton based performer, Naomi McGowan, has recently been focusing her energy on becoming an informed and experienced Theatre Educator. In her hometown Miramichi, she co-produced the MRC Theatre Festival where she directed children in an epic save the kingdom tale, while also organizing space for artists of all ages and experience levels. A degree in Fine Arts and English is what landed her in Fredericton; her studies focused on musical theatre performance, as well as in depth story analysis, theatre pedagogy and producing physical theatre.
Currently, her home is at TNB where she has had the honour of working as a director and music director for all the Junior Theatre programs offered. As a teacher, she strives to bring joy and encourage bravery from her students by pushing the boundaries of their imagination. Her goal is for each student to leave with lifelong memories and a deeper relationship with themselves as creative masterminds.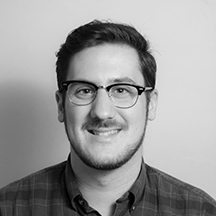 Alex Rioux
Intermediate Acting
Alex Rioux is an emerging theatre artist based in Fredericton, NB. A graduate of St. Thomas University, their work primarily focuses on the creation and promotion of queer centred works. Their debut piece, Fruit Machine, premiered at the NotaBle Acts Theatre Festival and was listed amongst Fredericton's Best Theatre of 2019 in Grid City Magazine. Rioux is also the creator and director of the Plain Site Theatre Festival, which provides a platform for New Brunswick's LGBTQ2+ students to have their work workshopped and presented with the mentorship of fellow queer artists. As a writer, Rioux is in the process of developing their new script, The Kelpie, which received a workshopped reading through Theatre New Brunswick's Fall festival of New Plays, and a special presentation at the 2021 Morbid Curiosities Festival.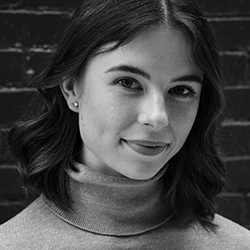 Sydney Hallett
Senior Musical Theatre
Sydney Hallett (she/her) is a dancer, choreographer, and actor based in Fredericton, NB. She has a BA Double Major in English (Drama) and Fine Arts (Performance Art) from St. Thomas University. She has also trained and performed with Solo Chicken Productions' 'The Coop' since 2017 and has appeared in productions with various other companies around the city including STU Musical Theatre, Theatre St. Thomas, Bard in the Barracks, and NotaBle Acts.
Recently, she has focused her efforts on teaching and creating dance. She choreographed STU Musical Theatre's 2022 production of Cabaret, and her first dance film 'River Dreams' premiered online through the Fredericton Playhouse and appeared at the 2022 Saint John Contemporary Dance Festival.
She is very excited to be joining the TNB Theatre School team working with the Senior Musical Theatre class!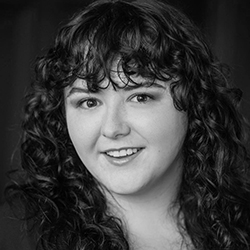 Jena Mclean
Adult Playwriting
Jena McLean (she/they) is a queer playwright with roots in New Brunswick and Alberta. A recent graduate of the National Theatre School of Canada's playwriting program, she also holds a Bachelor's Degree in English and Drama studies from Mount Allison University.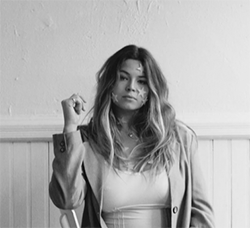 Kylie Fox
Intermediate and Senior Musical Theatre
Kylie Fox is a touring and recording artist who has been working as a professional singer-songwriter since 2017 upon graduating from Mount Allison University with a degree in Theatre and Music. She has participated in the Banff Centre for the Arts International Songwriting Residency, played at festivals such as Area506, Paddlefest and Harvest Jazz and Blues, and she was recently named New Brunswick's Breakthrough Artist of the Year. She plays piano and guitar and is a classically trained vocalist. She is very excited to be involved with Theatre New Brunswick's Musical Theatre Class this year.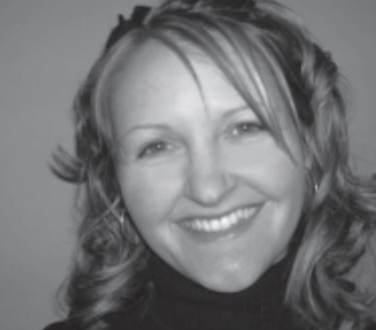 Melanie Murray
Musical Theatre Dance
Melanie Murray is a Fredericton based dancer, dance instructor and choreographer. She began her dance training in Fredericton under the instruction of Bonnie Kilburn. Melanie later moved to Toronto to study dance further. While she was there, she trained at Randolph Dance Academy, and performed in musical theatre shows at Scarborough Musical Theatre Company. From 2001-2002 she studied at Decidedly Jazz Danceworks in Calgary, AB. Melanie was on Head of Movement at Theatre New Brunswick's Theatre School where she choreographed many works including A Chorus Line, Cats, Beauty and the Beast. She had her directing debut in 2010 when she directed and choreographed TNB's Musical Theatre School's production of Annie. Throughout the years in Fredericton, Melanie has collaborated creatively with local artists and choreographed for many productions including Christmas @ the Playhouse, various productions at Theatre St. Thomas, Drama Festivals, school productions, teacher workshops at the NBTA, to name a few.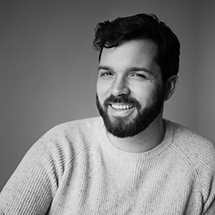 Henricus Gielis
Virtual Dungeons & Dragons
Henricus Gielis (he/him) is an Artist based in Kjipuktuk / Halifax. He has performed professionally with regional theatres across the Maritimes for almost a decade, and plays regularly with the award-winning improv troupe Hello City.. He was the Dungeons & Dragons consultant on Neptune Theatre School's production of She Kills Monsters, has taught many a D&D based improv class, and had been a DM for hire for the past three years.