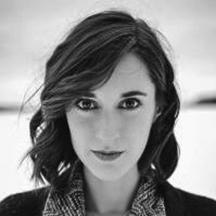 Theatre School Director - Sharisse LeBrun
Instructor: Senior Musical Theatre and Senior Acting | Senior Musical Theatre Production Director
Sharisse LeBrun is an educator, director, and performer who has long been involved with the local theatre community with companies including Theatre St. Thomas, Theatre UNB, Bard in the Barracks, TNB Next Stage, Notable Acts, Hot Garbage Players and Solo Chicken. After years of attending the theatre school as a student she developed a passion for theatre education and began teaching for many of the junior programs as well as the summer theatre school. Having recently completed her MA in drama, theatre, and performance studies, she is thrilled to find herself back home at the theatre school teaching and creating with the rest of the theatre school team and students.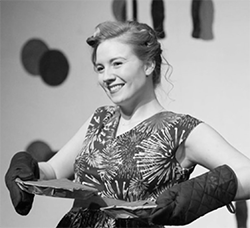 Naomi McGowan
Instructor: Intermediate Musical Theatre
Fredericton based performer, Naomi McGowan, has recently been focusing her energy on becoming an informed and experienced Theatre Educator. In her hometown Miramichi, she co-produced the MRC Theatre Festival where she directed children in an epic save the kingdom tale, while also organizing space for artists of all ages and experience levels. A degree in Fine Arts and English is what landed her in Fredericton; her studies focused on musical theatre performance, as well as in depth story analysis, theatre pedagogy and producing physical theatre.
Currently, her home is at TNB where she has had the honour of working as a director and music director for all the Junior Theatre programs offered. As a teacher, she strives to bring joy and encourage bravery from her students by pushing the boundaries of their imagination. Her goal is for each student to leave with lifelong memories and a deeper relationship with themselves as creative masterminds.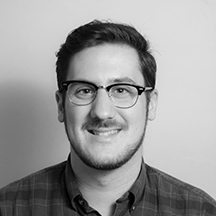 Alex Rioux
Instructor: Intermediate Acting
Alex Rioux is an emerging theatre artist based in Fredericton, NB. A graduate of St. Thomas University, their work primarily focuses on the creation and promotion of queer centred works. Their debut piece, Fruit Machine, premiered at the NotaBle Acts Theatre Festival and was listed amongst Fredericton's Best Theatre of 2019 in Grid City Magazine. Rioux is also the creator and director of the Plain Site Theatre Festival, which provides a platform for New Brunswick's LGBTQ2+ students to have their work workshopped and presented with the mentorship of fellow queer artists. As a writer, Rioux is in the process of developing their new script, The Kelpie, which received a workshopped reading through Theatre New Brunswick's Fall festival of New Plays, and a special presentation at the 2021 Morbid Curiosities Festival.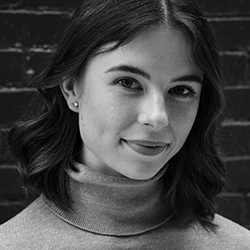 Sydney Hallett
Instructor: Senior Musical Theatre and Intermediate Musical Theatre (Choreographer)
Sydney Hallett (she/her) is a dancer, choreographer, and actor based in Fredericton, NB. She has a BA Double Major in English (Drama) and Fine Arts (Performance Art) from St. Thomas University. She has also trained and performed with Solo Chicken Productions' 'The Coop' since 2017 and has appeared in productions with various other companies around the city including STU Musical Theatre, Theatre St. Thomas, Bard in the Barracks, and NotaBle Acts.
Recently, she has focused her efforts on teaching and creating dance. She choreographed STU Musical Theatre's 2022 production of Cabaret, and her first dance film 'River Dreams' premiered online through the Fredericton Playhouse and appeared at the 2022 Saint John Contemporary Dance Festival.
She is very excited to be joining the TNB Theatre School team working with the Senior Musical Theatre class!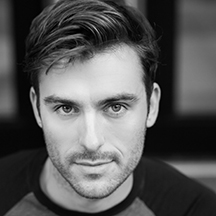 Patrick Jeffrey
Instructor: Junior Acting
Patrick Jeffrey (he/him) is an East coast actor and writer who grew up in Epekwitk and lives in Mi'kma'ki on Wolastoqiyik land. He is a graduate of the Acting program of the National Theatre School of Canada. In recent years he has performed in shows including: Romeo and Juliet, Pinocchio (Shakespeare by the Sea); The Woman in Black, The Glass Menagerie, No Man Is An Island, Loyalist Burial Ground Project, Hedda Gabler (Atlantic Repertory Company); The Wickhams: Christmas at Pemberley (Theatre New Brunswick); Shadows in the Cove (Mulgrave Road); Lauchie, Liza & Rory (Theatre Baddeck), & Romeo and Juliet (Repercussion). His written work has appeared in the Island Fringe, St. John's Shorts, and Radiant Rural Halls festivals. Check out patjeffrey.ca patjeffrey.ca for more.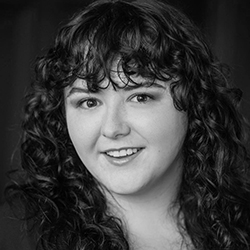 Jena McLean
Instructor: Adult Playwriting
Jena McLean (she/they) is a queer playwright with roots in New Brunswick and Alberta. A recent graduate of the National Theatre School of Canada's playwriting program, she also holds a Bachelor's Degree in English and Drama studies from Mount Allison University.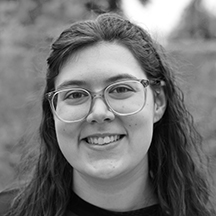 Alex Dawson
Instructor: Playtime and Junior Musical Theatre
Alex Dawson (She/They) is a theatre artist and playwright from Seedahn'sis / Fredericton. A former TNB student currently attending St. Thomas University, Alex has a passion for helping kids fall in love with music, dance, and acting. They have been involved with many local theatre companies, including NotaBle Acts, Plain Site, Black Box Productions, and Solo Chicken, and are excited to help grow theatre in Fredericton. Alex believes that the core of anything an artist puts out into the world is, in some measure, a political act, and strives to create theatre through empathy, accountability, and truth.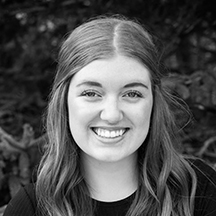 Gabrielle Campbell
Instructor: Playtime, Junior Musical Theatre, Intermediate Musical Theatre (Music Director)
Gabrielle Campbell (She/Her) is a third-year student studying musical theatre at St. Thomas University originally from Medicine Hat, Alberta. She has wanted to be a teacher her entire life and has so much passion for all things theatre and helping children create and play with music and dance.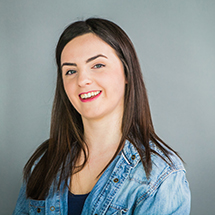 Jilly Hanson
Instructor: SMT (Music Direction)
Jillian Hanson (she/her) is a Fredericton-based actor. Originally from Woodstock, Jilly lived in Fredericton for four years while attending STU ('13 grad) before moving to Toronto to attend George Brown's Theatre School. After graduating from GB in 2016, she helped co-found the theatre company Kindling Collective, a company that strived to put an intersectional-feminist spark into classic works. In October 2018, Jilly moved back to Fredericton for a work contract that ended up being a transition into being a permanent New Brunswick resident again. Jilly made her Theatre New Brunswick debut as Mary Bennet in Miss Bennet: Christmas at Pemberley back in December of 2021 and returned in 2022 to play Elizabeth Darcy in TNB's production of The Wickhams: Christmas at Pemberley.
---