Each week we are sharing the stories behind the images used in our Post Script series.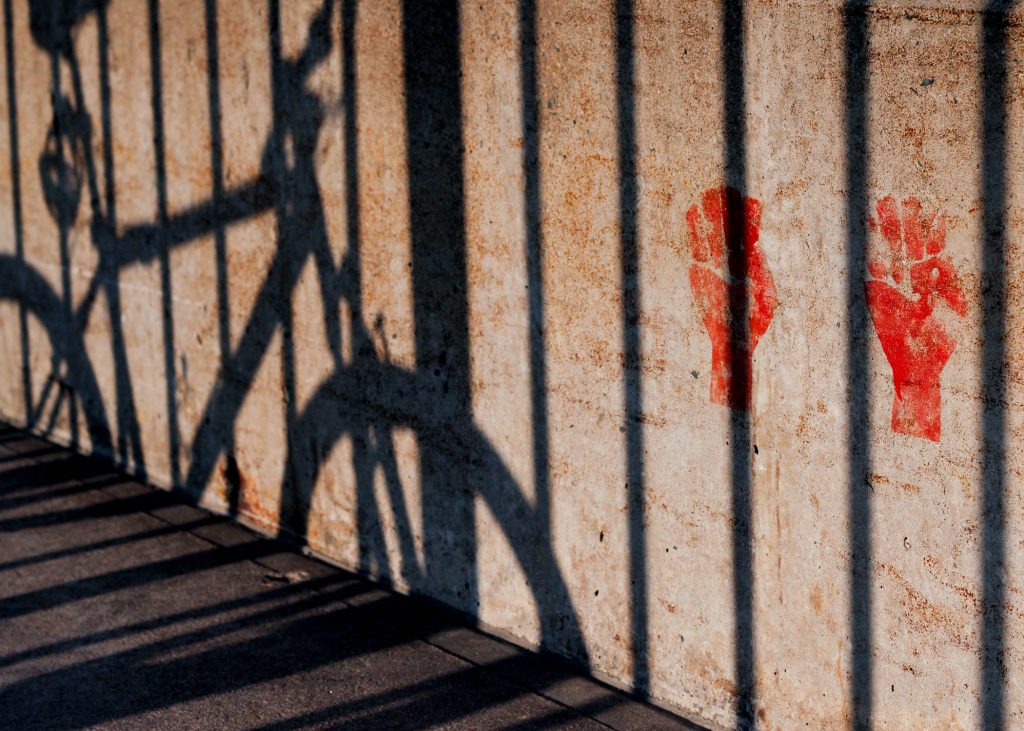 "This is a piece of graffiti I found on the Westmoreland Street Bridge in Fredericton. The painted hands, the shadow of the railing and my bicycle's shadow all work together in a fun way. The hands – a sign of resistance; the railing shadows – the bars of a prison; and my bike – a possible means of escape. I think this image reflects our collective desire to get out of the house, to get away from all these restrictions, and to essentially overcome this crisis we're living through. We're all ready to move on. We're ready to bust out the moment the coast is clear." – Matt Carter
Post Script is a theatre by mail project created by Theatre New Brunswick inspired by real life stories from our audience. Learn more.
Related: Week One | Week Two | Week Three