Each week we have been sharing the stories behind the images used in our Post Script series.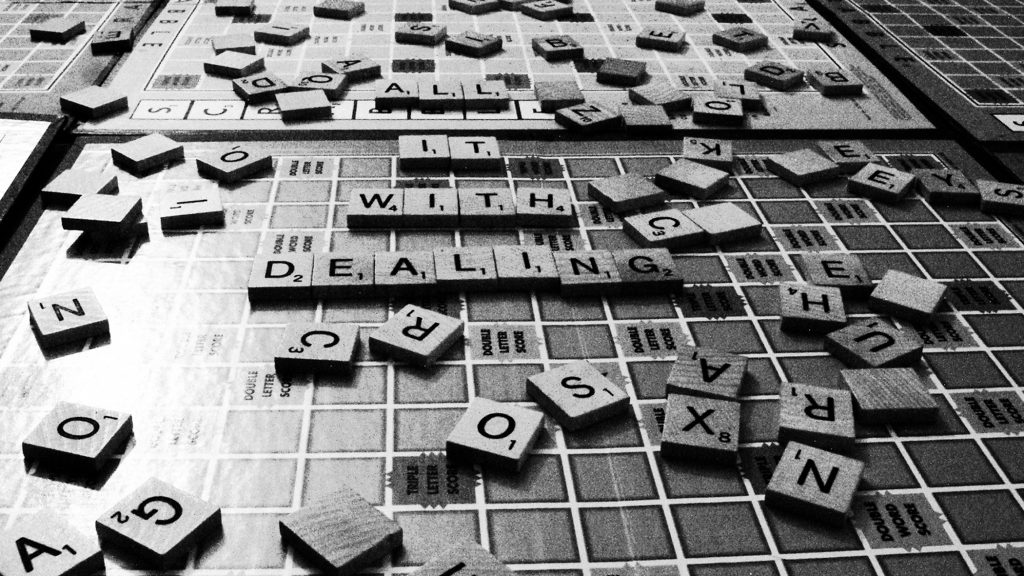 "I was bored and started playing with the pieces of a Scrabble game. I had also just finished a photography course at the New Brunswick College of Craft and Design and was feeling pretty motivated to explore possibilities. It was winter and I was stuck inside. It was probably too cold to enjoy a walk. It was probably a week night. Nothing was happening and I was starting to feel cooped up. Again, there's a direct connection here with what we're living through right now. Not a lot of detail to explain. We're just "dealing with it all" as best we can. " – Matt Carter
Post Script is a theatre by mail project created by Theatre New Brunswick inspired by real life stories from our audience. Learn more.
Related: Week One | Week Two | Week Three | Week Four