Boca Del Lupo's PLAYS2PERFORM@HOME could be the best cure to your single family bubble blues.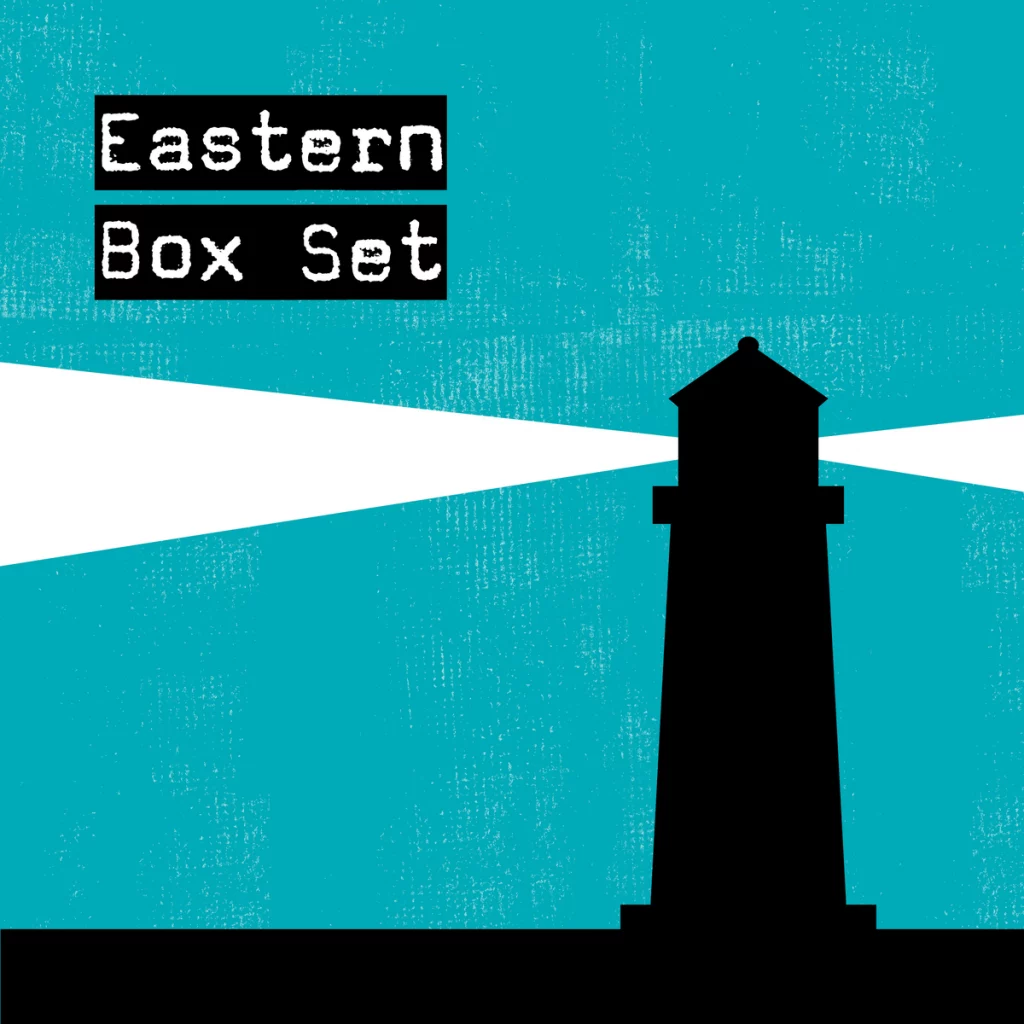 Winters can be tough. And winters under COVID restrictions, like we're living through at this very moment in New Brunswick, can be even tougher. Spending more time at home in our reduced bubbles (the Steady 20 never looked so good!) has forced many of us to get creative with our family time. With this in mind, we thought this would be a great opportunity to remind you about a cool project we contributed to last year.
In partnership with our friends at Eastern Front Theatre (Halifax), we at Theatre New Brunswick helped create the Eastern Boxset as part of Boca Del Lupo's PLAYS2PERFORM@HOME series. For our contributions, we chose Jena McLean and Marc-André Charron to each write a short play for this project. The box set was released last summer and includes McLean's play, It's Like A Highlight Reel, and Charron's bilingual four-character play, Your Friendly Neighbourhood Nuclear Reactor, as well as two contributions from Eastern Front Theatre: Mona, Lisa by Santiago Guzmán (who played Charles Bingley in our recent production of Miss Bennet: Christmas at Pemberley) and A Kind Nest by Mary-Colin Chisholm.
PLAYS2PERFORM@HOME was a fun project to begin with. But today, as we continue to adapt to smaller social circles, this series has taken on a whole new dimension.
As the title suggests, these four plays are plays to perform at home. Created specifically with families and small friend groups in mind, each box set comes with script booklets (one for every character in the play) and includes stage directions and some suggested character actions. As an act of theatre outreach, PLAYS2PERFORM@HOME is pretty special.
Be the star of your own show! Build your own living room stage! This is home-delivery theatre at it's most entertaining!
Boxsets can be purchased online directly from Boca Del Lupo.
Now, go forth and create. And be sure to tag us in any "production photos" you post. We'd love to see them!
Break a leg.