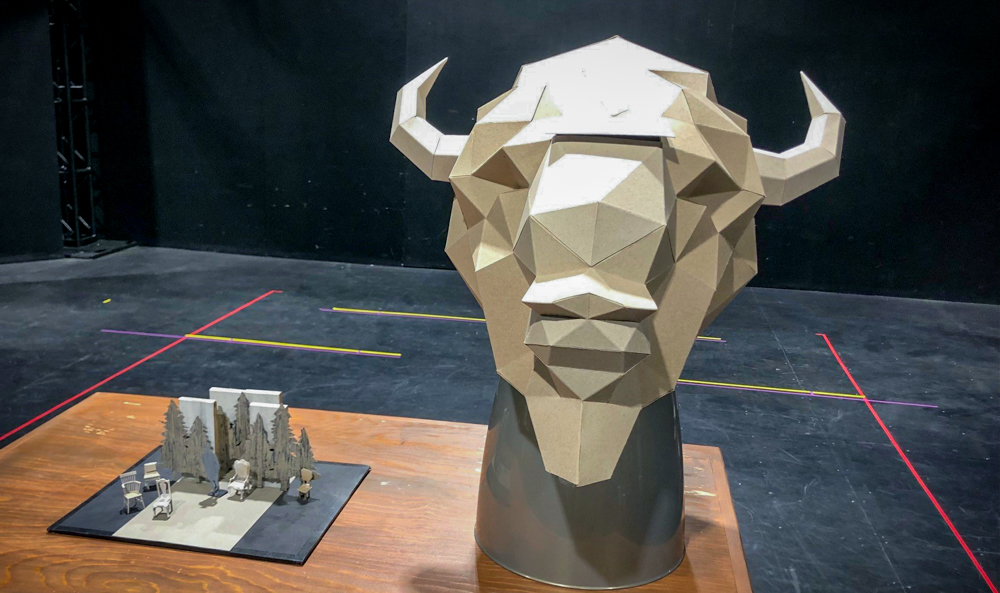 In a theatrical endeavor, playwright Len Falkenstein takes the stage with "Wood Buffalo," a sweeping Canadian epic set to captivate audiences by exploring the complex story of Northern Alberta's Wood Buffalo region.
"Wood Buffalo" is set to be one of the highlights of Theatre New Brunswick's offerings this year, with its premiere scheduled for Nov. 8 and the final Fredericton show on Nov. 12.
The play unfurls the region's history, from its early days of colonization to the year 2070, unraveling a plot of intertwined journeys of characters hailing from various corners of Canada, all drawn to the Albertan oil sands in pursuit of a better life. The play is helmed by director Rob Kempson and written by Len Falkenstein.
Falkenstein said he provided an honest portrayal of Fort McMurray's narrative, considering both the industrial and environmental aspects.
"I've aimed to tell the story of Fort McMurray with what I like to think is a fair degree of fairness and truth. And that means exploring both sides of the equation, the industry side of things and the environmental side of things," he said.
Falkenstein said he has a deep connection to the region, growing up in Saskatchewan and later living in Alberta, fueling his desire to tell the story of Fort McMurray. He added his experiences in a town transformed by heavy oil extraction served as the foundation for "Wood Buffalo," a production that delves into the very heart of Alberta's oil-rich landscape.
"It is an awe-inspiring narrative laced with compassion, humor and a touch of magic," said Falkenstein.
The play features a cast of five actors, including Black Box Productions artist in residence and STU grad, Jake Martin.
"I'm excited to be taking a prominent role in this production," said Martin.
He highlighted the joy of participating in a dynamic performance where each actor portrays multiple characters across different eras, making it a theatrical experience.
"Working with a bunch of new artists from all over the country is always really exciting and it's always a bonus when they're all cool people," said Martin.
He said "Wood Buffalo" stands apart from traditional environmental plays, as it doesn't merely dwell on the downsides of the industry but strives to present a well-rounded perspective.
Martin said that the play isn't all "doom and gloom" and it is filled with humor and entertaining moments, offering a comprehensive view of the subject matter.
Falkenstein assured audiences that "Wood Buffalo" is far from being a fundamentalist narrative.
Falkenstein said the play boasts a diverse and colorful cast of characters and promises to deliver humor, sensuality and drama, coupled with a visually stunning performance. He added the creative input of projection and sound designers ensures the production will be a true theatrical spectacle.
The play's cast will embark on a tour across New Brunswick, allowing audiences to experience this unique Canadian epic from Nov. 14 to 19.
PHOTO: Still of one of the mask props for the play 'Wood Buffalo' made by costume designer Sherry Kinnear. (Submitted: Matt Carter)
NOTE: Due to the Meta's blocking of Canadian media on social channels, we have reposted this feature for our audience. See the original here: https://theaquinian.net/wood-buffalo-offers-a-fresh-take-on-environmental-storytelling/