Over the past three years, Coon's script has grown far beyond the version first performed at the 2017 NotaBle Acts Theatre Festival.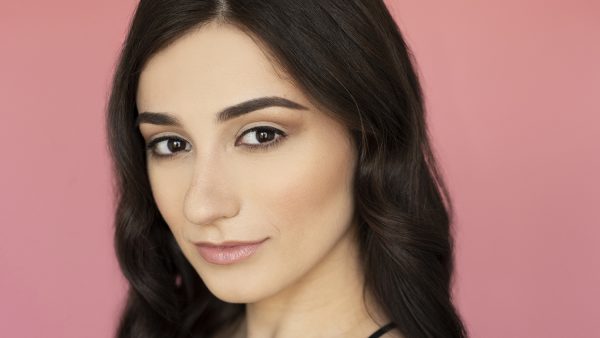 Caroline Coon is one of the playwrights featured in this year's Fall Festival of New Plays. As is the case with many of this year's writers, her play, It Happened At A Party, has been taking shape for some time. And there is a story behind every play, outside of that which unfolds in front of an audience. To better understand the development of her play and to shed some light on the long road some works of theatre can follow before hitting the stage, we asked Caroline to take us through the evolution of It Happened At A Party, starting with its first onstage appearance at the 2017 NotaBle Acts Theatre Festival in Fredericton.
"NB Acts was a huge learning experience for me. Not only was it my first time working with a dramaturg (Anna Chatterton), it was my first time seeing words that I had written being spoken aloud by actors," said Coon.
"Watching it onstage gave me really incredible insight into the direction I wanted to take the play, as well as what worked and what definitely did not work. What also really helped was taking time to step away from it for a couple of years, and with that I gained new perspectives on what I thought was important to show onstage, and what I felt was unnecessary."
For Coon, It Happened At A Party started out as an idea to help generate discussion around the topic of consent, eventually growing to become a two actor play with each actor playing multiple roles within the storyline. That was the version that was performed at NB Acts under the direction of Fredericton theatre artist Tilly Jackson.
"After NB Acts ended, I shelved the script for two years until a workshop in Toronto inspired me to start writing again," said Coon. "Fellow Maritimer Ali Joy Richardson was the writer and director of the workshop and she quickly became a mentor who I turned to with every new draft of this script. Her dramaturgical help was essential for the direction this script took, and I truly could not have done it without her. While the themes are similar to the version that was performed in 2017, the story is completely different. I'm excited to see how the script morphs throughout this process, especially working with a brand new team!"
When thinking about the many stages a writer must go through before they consider their work complete, Coon likens the process to her own growth as an artist.
"You never stop learning and bringing new life experiences to your craft," she said. "While a script may change over the years, no version is 'right' or 'wrong',  they're all just different, and created at a totally different time in the writer's life. My views and feelings when I began writing this around the age of twenty have morphed drastically to where they are now at almost twenty five."
So where does a play about consent and sex education go once it's complete and ready for the stage? That remains to be seen. But for Coon, the ideas presented in her script carry some personal weight and will no doubt continue to impact future endeavours through this and other projects.
"This is a message I'll harp on forever," she said. "Sex education in this country is consistently poor, particularly when it comes to talking about consent and sexual assault. I have a really strong personal connection to this message, and while the story in It Happened at a Party is fictional, the experiences I've had and have I brought to the script are not.
"As an actor and a writer, I want to work on projects that have an impact, and being able to tour Canada with a show that would create a dialogue with teenagers about consent would be a huge goal of mine," said Coon. "I'd like to think that if I had seen a show like this as a sixteen year old, I would have been better equipped to deal with tough situations later in life. There's nothing more important to me than having these conversations with teens and giving them a new perspective on consent and what that looks like."
Caroline also runs a blog on sex education with ample resources for teens and young adults. Check it out here.
It Happened At A Party | Oct. 29 | 7:30 p.m. | View Event