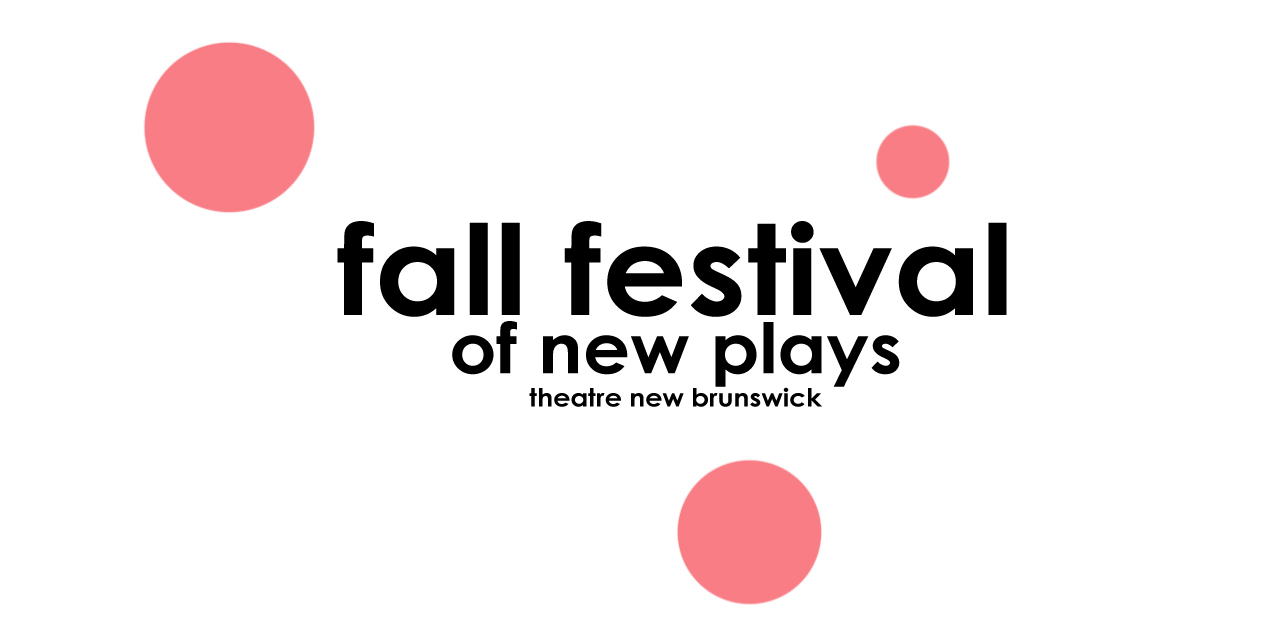 Schedule of Events
With respect to social distancing and COVID-19 precautions, our Fall Festival of New Plays events will take place online. Beginning on Thursday October 15, we will host readings and conversations with playwrights, showcasing many works-in-progress. These events will not only afford our audience the opportunity to hear these plays in the development stages but also provide New Brunswick playwrights with the chance to hear their work read aloud, something we believe to be a crucial step in any play's final development.
Links to all planned events will be shared through our social media channels prior to "show time", with instructions on how to access the live stream and what to expect. We hope you'll join us in supporting these new, emerging and established voices from our province!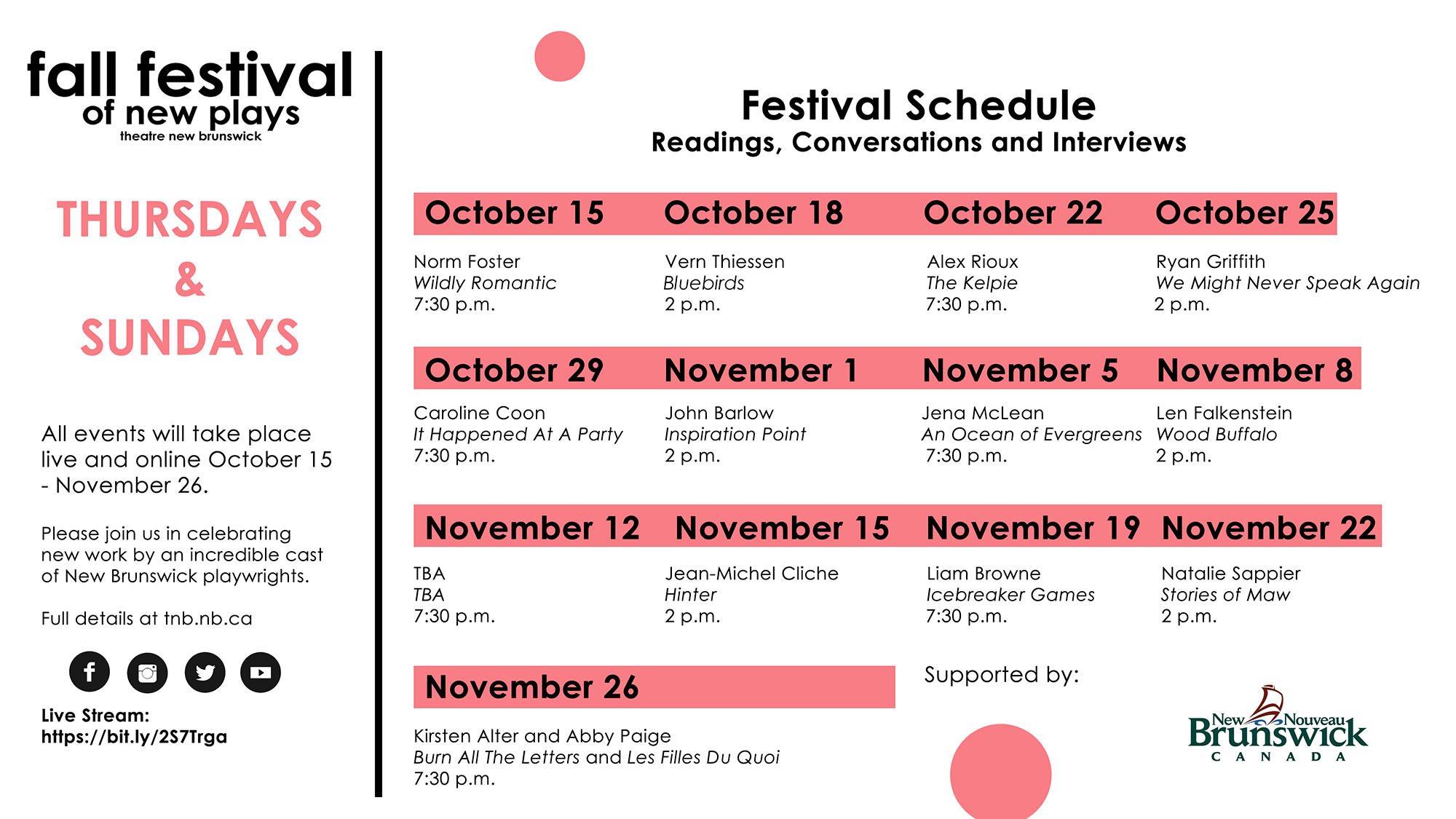 Meet The Playwrights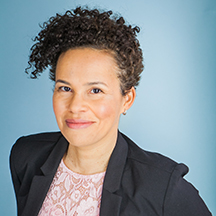 Kirsten Alter
Hailing from Quispamsis, NB, Kirsten is thrilled to be part of TNB's Fall Festival of New Plays. Thank you, Natasha! For the last 20 plus years Kirsten has been a stage/tv/film and voice over actor. Her most recent stage role was Sally Applewhite in TNB's It's a Wonderful Life: The Live Radio Play. Other memorable roles include Suzy in the Vancouver Playhouse/Canstage production of Margaret Edson's Wit, Joni in acclaimed writer Cheryl Foggo's John Ware Reimagined for Calgary's Ellipsis Tree Collective
Theatre Company and Edmonton's Workshop West Playwrights Theatre, and Liv in much-celebrated writer Norm Foster's Come Down From Up River, for the Foster Festival.
This is Kirsten's first foray into playwriting. She is so grateful for the opportunity to get the thoughts that have been swirling around in her head for years down on the page! Thank you to TNB, and special thanks to her dear friend and mentor Cheryl Foggo, for her guidance and dramaturgy. Super special thanks, as always, to Amy.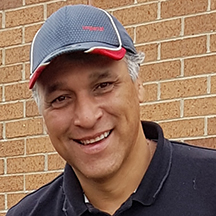 John Barlow
John Garfield Barlow is a Migmaw from the Indian Island First Nation. These days you can find him operating Indian Island Riverside Log Cabins on Airbnb and puttering around the yard. Inspiration Point was his first play and he hopes you enjoy the show.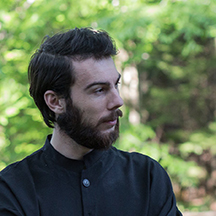 Liam Browne
Liam Browne has been acting and writing in Fredericton for five years now. There he majored in Creative Writing at St Thomas University. In 2018, he wrote the 10-minute script, Jeannie Bikini, that was produced by the NotaBle Acts Theatre Festival. He began work on Icebreaker Games, shortly thereafter also in 2018. It has been a lengthy process getting this script to a place he is happy with. After submissions to a variety of contests and festivals, it is being further developed by TNB. He is extremely thankful to TNB for this opportunity!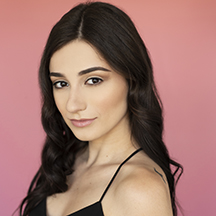 Caroline Coon
Caroline is a recent graduate of Randolph College for the Performing Arts and divides her time between Toronto and Fredericton. She first became interested in the lack of consent education in schools after watching the documentary, The Hunting Ground, and realized that education systems are setting up their students to fail by depriving them of proper Sex Ed classes. It Happened at a Party was first developed through NotaBle Acts in 2017, and has undergone massive changes since then with the invaluable guidance of Ali Joy Richardson, Colin Anthes, and Aly Gouveia. This play was born out of a desire to create conversations among teenagers about consent, with the goal of touring the show to high schools across Canada. Caroline also runs a blog on sex education with ample resources for teens and young adults- www.readbetweenthesheets.com. She is so excited to be working with Theatre New Brunswick on this project, and can't wait to get started.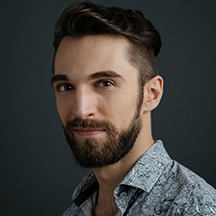 Jean-Michel Cliche
Jean-Michel Cliche is a theatre artist and educator from Fredericton, NB. He has trained in stage combat in Toronto, ON and Saskatoon, SK, and is a certified member of Fight Directors of Canada. Select Fight Director credits include Heroine (Theatre New Brunswick), The Lion, The Witch, and The Wardrobe (TNB), "Full Circle" (Strike Pictures) and Richard III (Bard in the Barracks). Jean-Michel is also an experienced actor and has performed with TNB, Solo Chicken Productions, Bard in the Barracks, and Theatre Free Radical, wherein he was part of the original cast of Len Falkenstein's Lac/Athabasca, which toured to festivals across Canada. Jean-Michel also teaches drama at the University of New Brunswick and TNB's Theatre School. He has recently stepped into the role of Co-Artistic Director of Solo Chicken Production's the coop, a platform for contemporary artists to research, develop and perform original works of physical theatre. His play, Space Girl, an interactive digital theatre show, was recently featured as NotaBle Acts Theatre Festival's 2020 Main Stage production. He is currently continuing to develop Space Girl and is enjoying exploring the possibilities of digital theatre.
Len Falkenstein
Len Falkenstein is Director of Drama at the University of New Brunswick, where he teaches courses in theatre and playwriting and has directed dozens of productions for Theatre UNB. He is also Artistic Director of Fredericton's NotaBle Acts Theatre Company, which is dedicated to developing and producing new plays by New Brunswick playwrights, and the outdoor Shakespeare company Bard in the Barracks. Len's plays have been produced at Fringe festivals across Canada, Toronto's SummerWorks Performance Festival, the NotaBle Acts Theatre Festival, and as part of the Saint John Theatre Company's Canadian Stages series. They include Lac/Athabasca (second prize winner, Herman Voaden national playwriting competition; published by Playwrights Canada Press); Utopia (second prize winner, Ottawa Little Theatre national one act playwriting competition); Doppelgänger (published in Ryga, volume 1), Soft Target, Free/Fall, and Happy City. Len is a member of the Playwrights Guild of Canada and a certified actor-combatant with Fight Directors Canada.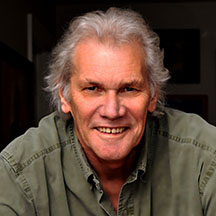 Norm Foster
Norm Foster has been called Canada's preeminent comic playwright. He is the most produced playwright in the history of the country and he receives, on average, an astounding one hundred and fifty productions of his plays each year. It has been said that on any given day of the year, there is a Norm Foster play either in rehearsal or in performance somewhere in the world. Halifax Chronicle-Herald columnist Ron Foley writes "Foster's stage writing remains one of Canada's greatest theatrical treasures", and The Calgary Herald describes him as 'one of the funniest writers of intelligent comedy in Canadian theatre today'.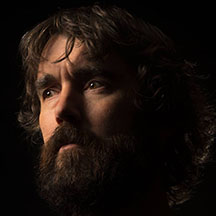 Ryan Griffith
Ryan Griffith is a playwright from Lower Woodstock, New Brunswick. He is a graduate of the National Theatre School of Canada(2007). His play FORTUNE OF WOLVES was recently published by Playwrights Canada Press. His short play SHEPODY, RAGE AND WOLFE was featured as part of the National Elevator Project Plays produced by Theatre Yes in Edmonton and Halifax, and his original plays RETURNING FIRE and A BRIEF HISTORY OF THE MARITIMES AND EVERYWHERE ELSE, as well as his adaptation of Alistair MacLeod's THE BOAT have recently been produced by Theatre New Brunswick. He has served as a board member for both PARC(Playwrights Atlantic Resource Centre) as well as the Playwrights Guild of Canada. Currently, Ryan is the Artistic Director for the Next Folding Theatre Company in Fredericton. (www.nextfolding.ca)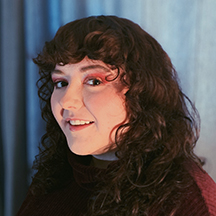 Jena McLean
Jena McLean is a queer, Montreal-based playwright with roots in New Brunswick and Alberta. Her work is focused on personalizing the political and using theatre to explore life's grey areas. She holds a B.A. in English and Drama Studies from Mount Allison University. In 2017, she was commissioned to create and co-direct Paradoxes: The Life and Music of Fanny Hensel, an interdisciplinary play with music. Other works include Missing Her Mother (dramaturgy by Andrea Romaldi), A Canyon Contained (dramaturgy by Erin Shields), an adaptation of Margaret Atwood's The Freeze-Dried Groom (dramaturgy by Nick Carpenter), and I Am, which won Notable Acts Theatre Festival's inaugural high school playwriting competition. She is currently in her final year of studies at the National Theatre School of Canada, where she is developing a Theatre for Young Audiences play (Dramaturgy by Dean Fleming) and Bonus Points if You Have Air Conditioning (Dramaturgy by Nick Carpenter) a meta-theatrical examination of love and dramatic structure.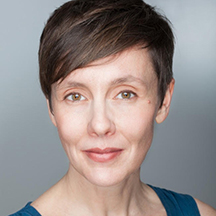 Abby Paige
Abby Paige is a poet, playwright, and performer whose work often responds to her Franco-American heritage. Her first solo show, Piecework: When We Were French, was commissioned in her home state of Vermont to honour the historical presence French-Canadian peoples in northern New England. The show toured regionally after its 2009 premiere and is now available on DVD and for streaming. Her new solo show, Les filles du quoi?, has received generous development support from ArtsNB and the Canada Council for the Arts, and she is delighted to bring it TNB's Fall Festival of New Plays. This comical and intimate one-person play is a bilingual voyage across borders, based on Abby's own journeys between the US and Canada, anglophone and francophone, immigrant and citizen, ancestor and descendant. Her chapbooks of poetry are Other Brief Discourses, published by Ottawa's above/ground press in 2013, and Clean Margins, Winner of the 2020 Harbor Review Editor's Prize. Her poems, essays, and reviews have appeared in journals and anthologies in the US and Canada, including the forthcoming Best Canadian Poetry 2020. She immigrated to Canada in 2008 and is currently based in Fredericton.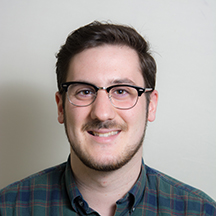 Alex Rioux
Alexander Rioux is an emerging theatre artist based in Fredericton New Brunswick. Since graduating from St. Thomas University Alex has worked with a multitude of local production companies such as Solo Chicken Productions, Bard in the Barracks, and Theatre New Brunswick. Alex debuted his first creation piece Fruit Machine as a mainstage production in NotaBle Acts' 2019 festival, and it was named some of the 'Best Theatre of 2019' by Grid City Magazine. Alex is also the founder and current director of the Plain Site Theatre Festival, Fredericton's premier festival for new queer theatre works.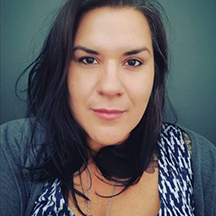 Samaqani Cocahq-(Natalie Sappier)
Samaqani Cocahq-(Natalie Sappier) is a Wolastoqiyik Indigenous multidisciplinary storyteller from Tobique First Nation, New Brunswick. She began her arts practice as a painter. Painting is what awakened her healing journey. Reconnecting to the land and learning ancestral teachings became the core of her storytelling. She realized early in her painting career that she was not painting just for herself, but she was painting for her people - she is painting for her ancestors - she is painting for healing.
Today she feels her stories need to be louder than a painting can speak and is on a journey of expressing stories in many forms that includes visual arts, writing, song, spoken word, movement and dance. Many of her stories are guided by knowledge carriers and are done in collaboration with other Wabanaki Sisters and Brothers. For her, creating stories is an Indigenous way of being and teaching.
She wrote and composed her first play Finding Wolastoq Voice during a residency at Theatre New Brunswick. The play toured the province and has since been presented on stages across the country including the National Arts Centre stage. She is currently developing a series of short plays titled, Stories of Maw.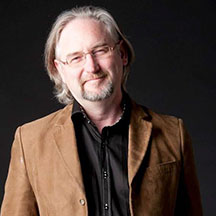 Vern Thiessen
Vern Thiessen is one of Canada's most produced playwrights. His work has been seen across Canada, the United States, Europe and Asia. His works include Of Human Bondage, Vimy, Einstein's Gift (GG winner), Lenin's Embalmers (GG finalist), Apple, and Shakespeare's Will. He has been produced off-Broadway five times. Vern is the recipient of numerous awards, including the Dora and Sterling awards for Outstanding New Play, The Carol Bolt Award, the Gwen Pharis Ringwood Award, the City of Edmonton Arts Achievement Award, the University of Alberta Alumni Award of Excellence, and the Governor General's Literary Award for Drama, Canada's highest honour for a playwright. Vern received his B.A. from the University of Winnipeg and an M.F.A. from the University of Alberta.