Griffith's latest script is one of twelve New Brunswick plays included in TNB's Fall Festival of New Plays, Oct. 15-Nov. 26.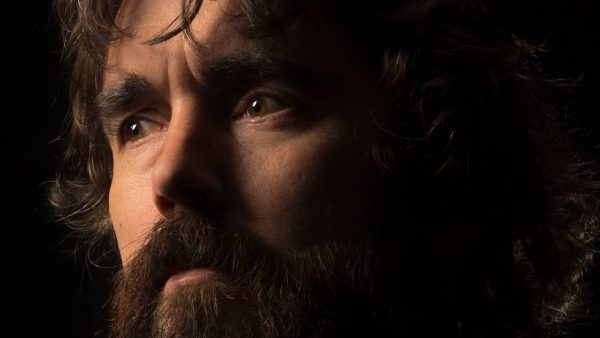 New Brunswick playwright Ryan Griffith is no stranger to TNB audiences. His plays have been featured on our stage over the past several seasons. Ryan bases much of his work in a mythological New Brunswick of his own creation and his current work-in-progress is no exception.
As part of our Fall Festival of New Plays, we'll be sharing a reading of Ryan's latest, We Might Never Speak Again.  The reading will take place October 25 at 2 p.m. and will be broadcast live online through our YouTube channel. As part of our commitment to the development of new plays from the province, Ryan is currently working with dramaturg/playwright Don Hannah. The reading will be directed by Esther Jun and will feature a cast of actors that includes Sarah O'Brecht, Kirsten Alter, Lisa Cooke-Ravensbergen, Tony Nappo, Katie Swift, Sharisse LeBrun, Troy Adams and Ryan Cunningham.
We reached out to Ryan to learn about his latest play and where it fits within his imaginary New Brunswick.
"We Might Never Speak Again is a murder mystery that takes place in this mythological version of New Brunswick I've been piecing together over the years," said Griffith. "In terms of continuity, it inhabits the same universe as A Brief History of the Maritimes and Everywhere Else, Demolitics and Lutz.
"This new play is about a group of friends from university who reunite twenty years later for an engagement party at this mansion out near Second Eel Lake.  Over the course of the evening things get out of hand and someone ends up dead, leaving the survivors trying to piece together what happened. That's as much as I dare give away at the moment.  The script itself is a crazy thing.  It's been so much fun to write," he said.
As Ryan explains, We Might Never Speak Again began as a visual image. Not as a storyline or a magnificent plot twist. Just, a scene.
"The play started off as an image I've had stuck in my mind for several years now.  In the image, there's a courtyard with trimmed hedges and statues and there's a full moon hanging over it all in the night sky.  And there are shadows moving around in the moonlight through the courtyard.  That's it.  That's the whole image.  I've just been carrying it around with me in my brain this whole time, and I didn't really know why.  I guess it was because it wanted to be a play," he said.
"I didn't start writing the actual pages of the thing until June of this year and I've been working on it steadily since."
Ryan is one of twelve New Brunswick playwrights featured in this year's Fall Festival, each assigned a dramaturg, a director and a cast to help bring their stories to life. Workshopping a script is one of the essential stages in getting a play "audience ready".
"I really enjoy the workshopping process," said Griffith. "I like to share my work and I enjoy feedback.  The opportunity to put any script through a workshop with actors is a real luxury.  Sometimes writers don't have the resources to do it.  Many playwrights work in isolation.  The ability to break out of that isolation and get together with a bunch of real live people who make theatre for a living…to get together with trained professionals and kick the tires on your crazy new play…it's a gift."
Despite running a theatre company of his own (Next Folding Theatre Company), managing a local playwrights group and having a pair of his plays published by Playwrights Canada Press (Lutz and Fortune of Wolves), Ryan still believes in the importance of getting outside eyes on his work.
"The development processes can look different from playwright to playwright," he said.  "Every playwright has different needs.  It's all valid.  Some people need to write thirty drafts.  Some people need to only write two.  Some people want to receive pages and pages of feedback.  Some people just want to know what the words sound like spoken aloud.  For me, I always value the chance to just sit down with someone else and say, 'Hey.  Here's what I'm thinking.  What do you think?'".
We Might Never Speak Again by Ryan Griffith | October 25 | 2 p.m. | View Event