How Mona'a Malik's Dead Pumpkin became Sania The Destroyer. 
Matt Carter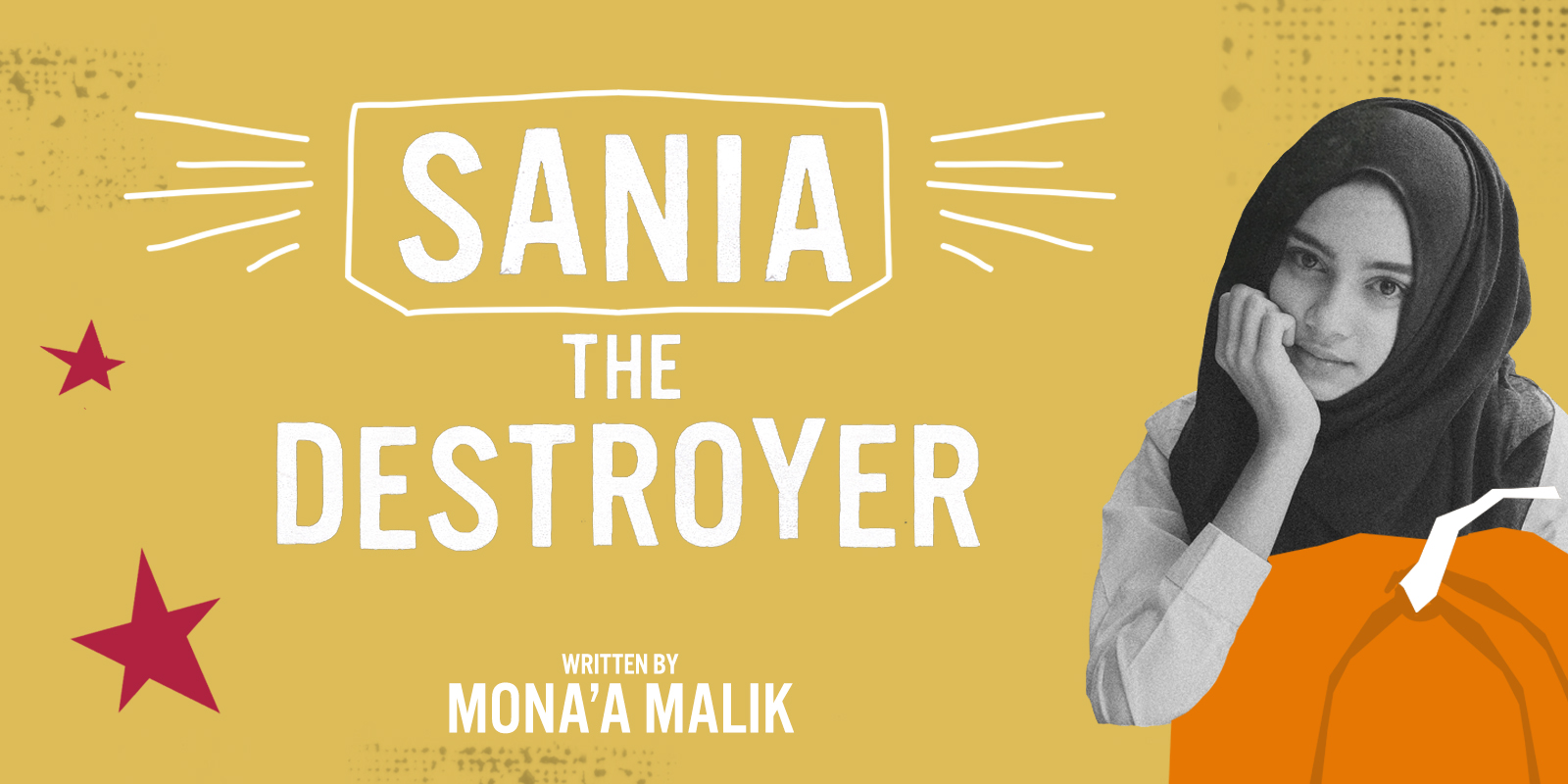 As part of its 50th anniversary season, Theatre New Brunswick will be touring a new play by New Brunswick-born author-turned-playwright Mona'a Malik.  Included as part of TNB Young Company's 2019 school tour, Sania The Destroyer mixes the harsh realities of racism and prejudice with a hefty dose of heartfelt humour and sincere friendship. Programmed specifically for middle and high school audiences, this play will also be the company's first production to tackle head-on some of the issues faced by many newcomers and lifelong residents of the Maritime Provinces as the inevitable waves of change echo through both sides of this seemingly simple equation.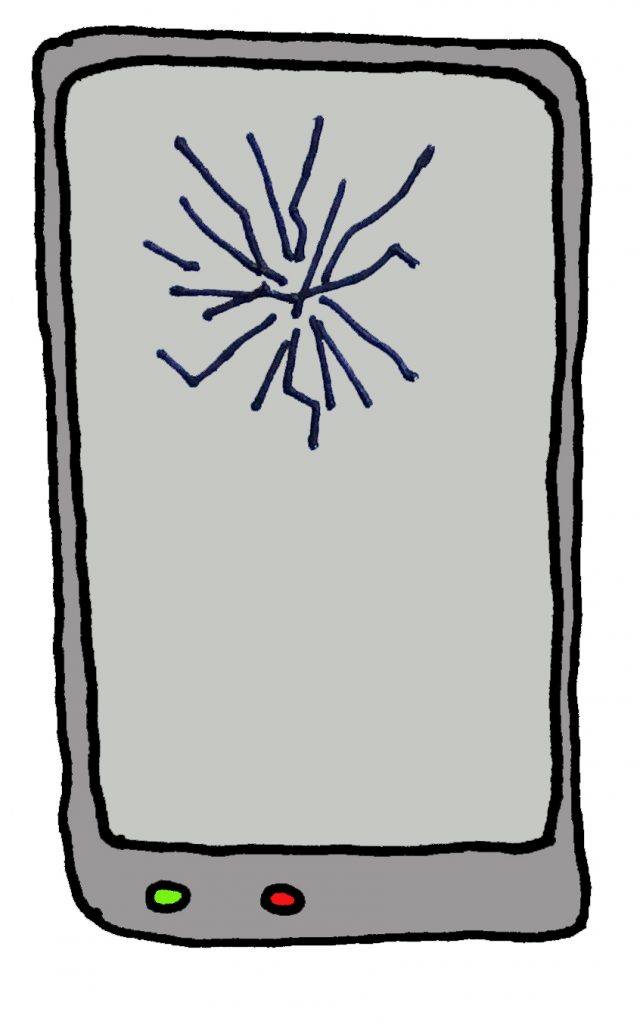 The story of how this play came to be part of the company's 2018-2019 season is one of deliberate actions and unintended consequences thrust into motion through a series of seemingly unrelated events. It's a story about how a broken cell phone, a downtown coffee shop and a literary journal eventually led to an emerging author creating her first work of theatre. It's very much a story of chance, inspiration and long distance collaboration.
So, let's start with the broken cell phone.  That's really where the story begins. Sometime in early 2016, TNB Artistic Director Thomas Morgan Jones had dropped his phone and cracked the screen, a common occurrence in this age of convenience and immediate communication.
"I took my phone to a repair shop in downtown Fredericton to get it fixed and I had some time to kill," said Jones. "There was a coffee shop nearby so I decided to grab a coffee and pick up something to read while I waited. I picked up a copy of The Fiddlehead and it turned out there was one person from New Brunswick who had work published in this issue and it was Mona'a."
Mona'a Malik is a writer originally from Saint John, NB. Her piece Dead Pumpkin tackles themes of inter-cultural communication and questions of identity and was created through the support of the Newfoundland and Labrador Arts Council Professional Project Grant.
"Dead Pumpkin is about a Muslim teenager who experiences prejudice at school and then eventually her family are the victims of a hate crime and the community has to then band together to find how to move forward in a positive way," said Jones.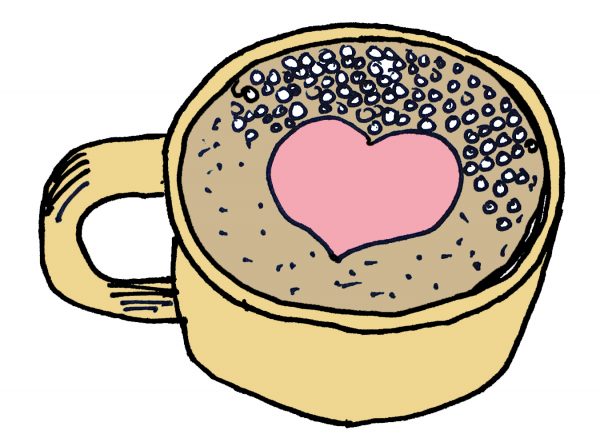 "After reading it through I immediately thought I just read a description for a Young Company show," he said. "I sat down and I read the story three times in a row. The voice was so unique, so strong and so confident that I knew I had to pursue this idea and see if Mona'a would be interested in adapting her work for the stage."
Jones then called the office of The Fiddlehead and asked if they could relay a message to Malik. They agreed. Shortly thereafter, she replied with interest and things quickly developed from there.
"When we connected I told her I didn't know exactly how we were going to find funding for this project but that it would be really great if she would consider adapting her own work for the stage," said Jones. "Miraculously, at the same time we were talking, Young People's Theatre in Toronto launched a new program called Leaps and Bounds, designed specifically to help people write plays for young audiences."
Out of a national call for proposals, Theatre New Brunswick was one of three companies awarded funding through the program. In addition to helping support Malik in the development of this project, YPT's dramaturg Stephen Colella came on board to help her understand the form and how exactly to adapt a short story into a play.
"I found it a real challenge, as well as a wonderful experience, learning to transform the story into a play," said Malik. "My first draft was almost a literal adaptation and it didn't work very well. It took me time to understand how to treat the space of the stage, and to learn more about dialogue."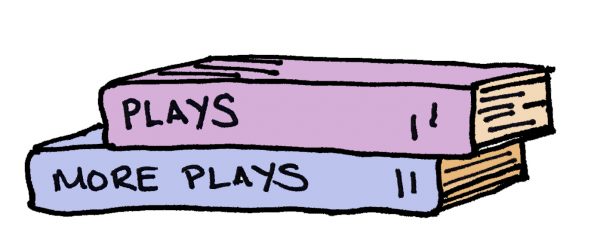 With no previous experience in playwriting, Malik began reading scripts and stage directions to learn how characters are formed and how they can develop through the use of movement and space.
"Stephen Colella from Young People's Theatre sent me several plays to read," she said. "I read them and made notes on what I liked and didn't like, for example on how the dialogue was working, the innovative structures, and how the characters moved on stage. I also did a lot of research on playwriting, writing characters, and on writing comedy, as I was trying to bring a comedic element into the play.
"Thomas and Stephen both were incredibly kind and encouraging and gave me so much support," said Malik. "Some of the notes from Stephen made me think of ways to make my dialogue more precise and how to give the actors emotional clues within that dialogue as opposed to overburdening them with stage direction, as well as how to flesh out characters, give them nuance, and create emotional moments. Part of Thomas' feedback included great guidelines on working within a scene, learning what a character wants, and how they change by the end of a scene."
Malik also credits several friends who offered their feedback on the play's various drafts as it evolved through the development process.
"I had friends with theatre backgrounds and writing backgrounds critique my work," she said. "I'd like to thank my friends Lily Chang, Caterina Incisa, Caitlyn Spencer, Catherine Kenny, Gary Newhook, and my sister Rania Malik for their advice.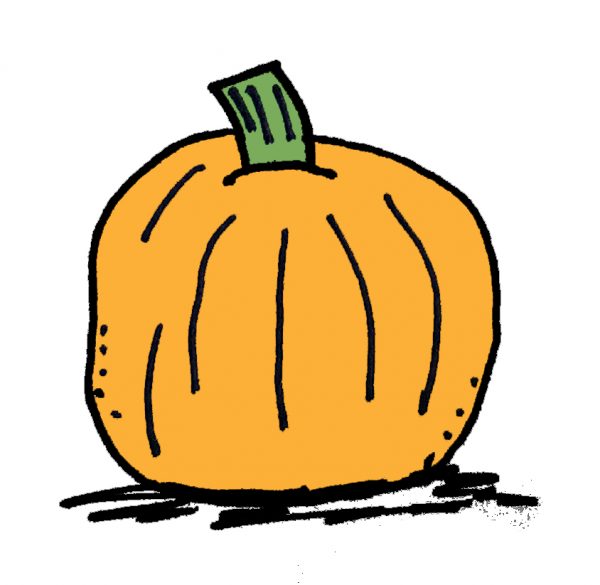 "I wanted to give Sania a strong and maybe unexpected voice, and so I tried to learn more about her," said Malik. "One of the questions I asked myself was what might she be obsessed with at her age? All of a sudden, the image of her watching pro-wrestling came to me. I contacted my friend Gary Newhook in Newfoundland, who has been an avid wrestling fan since he was a teenager and he sent me an email detailing which wrestlers he thought teenagers might be into these days, as well as YouTube channels and websites they might follow."
Through several rewrites and revisions with Malik, Colella and Jones all working together, the short story Dead Pumpkin eventually evolved to become the play, Sania The Destroyer.
Jones was incredibly pleased with the play's final draft and on April 25, 2018, Sania The Destroyer was officially announced as part of the company's 50th anniversary season.
"We ended up with an incredible adaptation that has gone so far into being its own story that it was renamed Sania The Destroyer," said Jones.  "So now we have this play for high school students and maybe a little bit younger, that is a Maritime-rooted story about a Muslim girl experiencing prejudice and a community coming together. And I believe this is the time for that story to be told."
Sania The Destroyer  will tour New Brunswick February – April 2019 as one of two plays presented by TNB Young Company. Learn more…