Natasha MacLellan will join Theatre New Brunswick in the fall of 2018.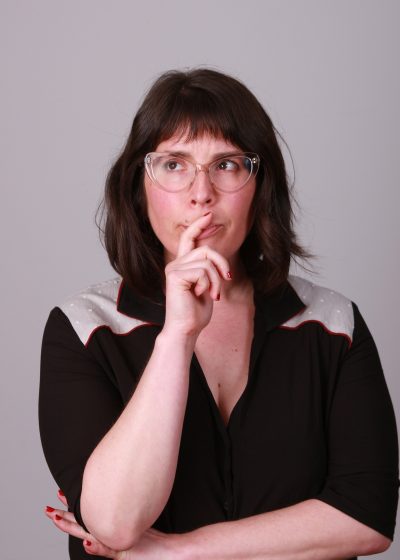 (Fredericton) Theatre New Brunswick is excited to announce Natasha MacLellan as the company's new Artistic Director. An accomplished actor, playwright and director, MacLellan has spent the past six seasons as Artistic Producer of Ship's Company Theatre in Parrsboro, Nova Scotia.
"I can't wait to meet the many theatre artists who call New Brunswick home," said MacLellan. "As a kid growing up in rural Cape Breton, I benefited from companies like TNB, who get out of the city to visit the many communities who don't have access to professional theatre.
"Natasha has a great feel for what audiences like and for making excellent professional theatre," said TNB General Manager Julie Friddell.  "I am truly looking forward to working with her as our new Artistic Director and cannot wait for her to come on board!"
With this announcement, MacLellan becomes the company's thirteenth artistic director and only the third woman to hold the position in TNB's 50 year history.
"I know I speak for all of us on the Board when I say we're incredibly excited to welcome Natasha to Theatre New Brunswick," said Deborah Burns, chair of the TNB Board of Governors. "I can't think of a better way to begin writing the next chapter in TNB history."
MacLellan will make her official TNB debut in September as director of the Kim Parkhill play, Any Given Moment. The play will begin with an August run at Ship's Company Theatre before touring New Brunswick (Sept. 4-9) and wrapping up with a week of performances in Fredericton (Sept. 12-16).
"I really look forward to exploring this beautiful province, when I visit with the shows we'll be touring," said MacLellan. "And, I am excited to settle into Fredericton, my new home, later this fall. I look forward to taking yoga classes, frequenting the farmers market and trying some craft beer!"