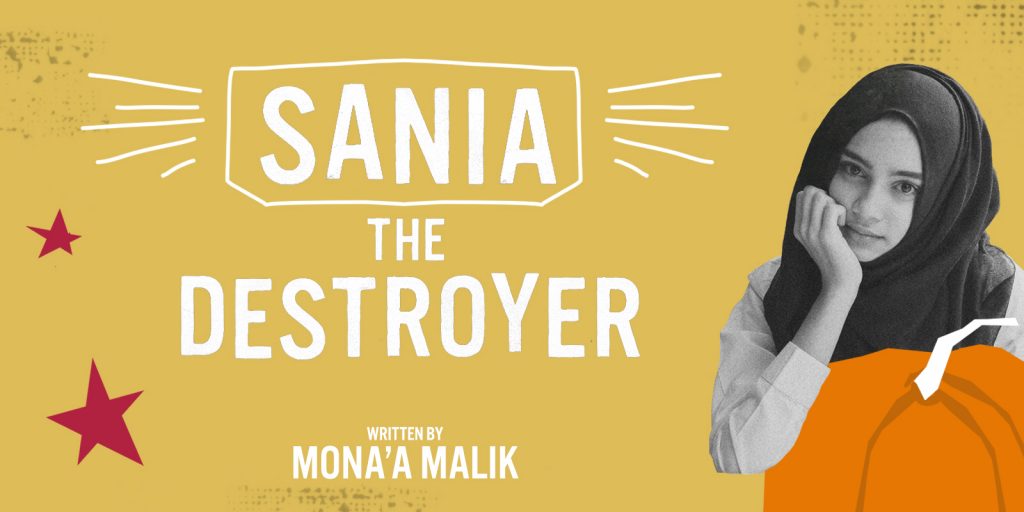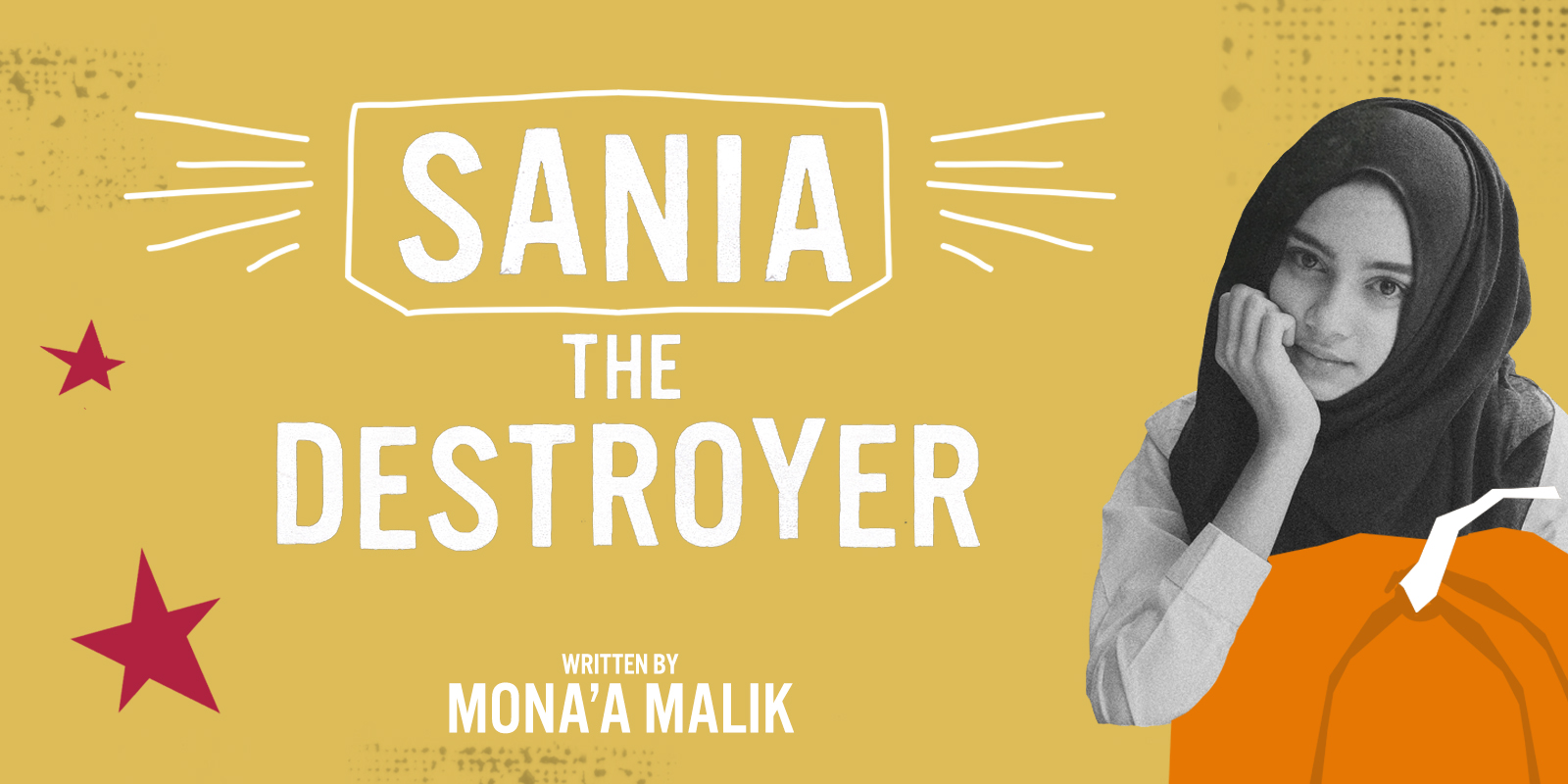 Sania The Destroyer
This play was developed with support from Young People's Theatre's 'Leaps and Bounds' program.
High school is tough enough without worrying about how to fit in. No one knows this more than Sania, a young wrestling-obsessed Muslim teenager living in St. John's, Newfoundland. When schoolyard bullying and racist remarks escalate into a hate crime perpetrated against her and her family, Sania's relationships with friends and family are put to the test – complete with ringside commentary!
Written by Mona'a Malik
Book A Performance
Schools and teachers interested in booking a performance of Sania The Destroyer can contact TNB Operations Manager Joanna Bryson at youngcompany@tnb.nb.ca
On Tour
February - April 2019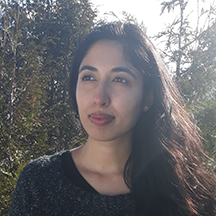 Mona'a Malik
Playwright
Mona'a Malik is a Montreal based writer. She has had a wonderful experience writing her first play Sania The Destroyer under the mentorship of Thomas Morgan Jones from Theatre New Brunswick and Stephen Colella from Young People's Theatre (through the Young People's Theatre Grant- A National Theatre for Young Audiences (TYA) Play Creation Initiative). She received her MA in creative writing at Concordia University. She has published poetry in Paragon IV and Landwash, and fiction in The Fiddlehead, the Coming Attractions 15 Anthology, Matrix Magazine, Qwerty Magazine, Joyland Magazine (forthcoming), and Ricepaper Magazine (forthcoming).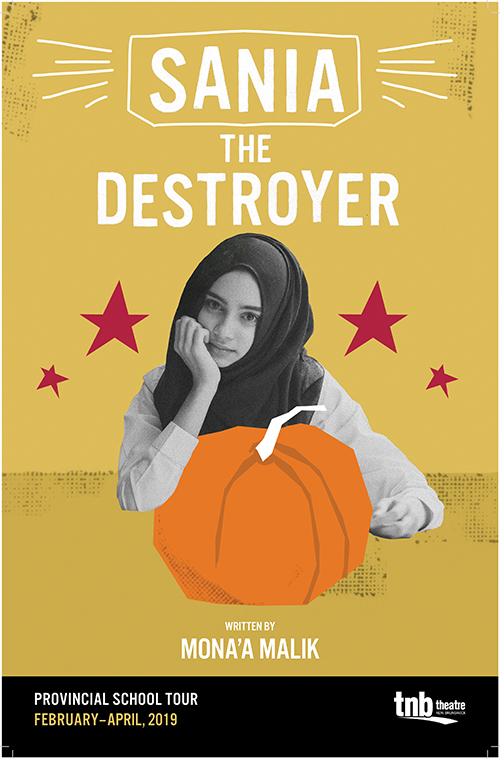 Read the story behind the photo:
Unlike every other production image created this season, our image for Sania The Destroyer is an image we purchased from a stock photo company. In our 50 year history producing theatre for New Brunswick's diverse, multicultural population, we could not find any photographic evidence of a woman from the Muslim faith wearing a hijab in any of our more than 300 past productions. While this was not completely surprising news to us, it remains an embarrassment. In fact, outside of our past three seasons, Theatre New Brunswick's history is very, very 'white'.
While it is easy to use our 50th anniversary season as a way to celebrate our accomplishments and proudly boast our achievements, we feel it is of equal value to admit our shortcomings and ask ourselves how we can do better in the future. It's all part of growing up.
LISTEN:
Artistic Director Thomas Morgan Jones shares his story about the play and how Sania The Destroyergrew from a short story published in The Fiddlehead to be a play for young audiences and a proud part of Theatre New Brunswick's 50th anniversary season.