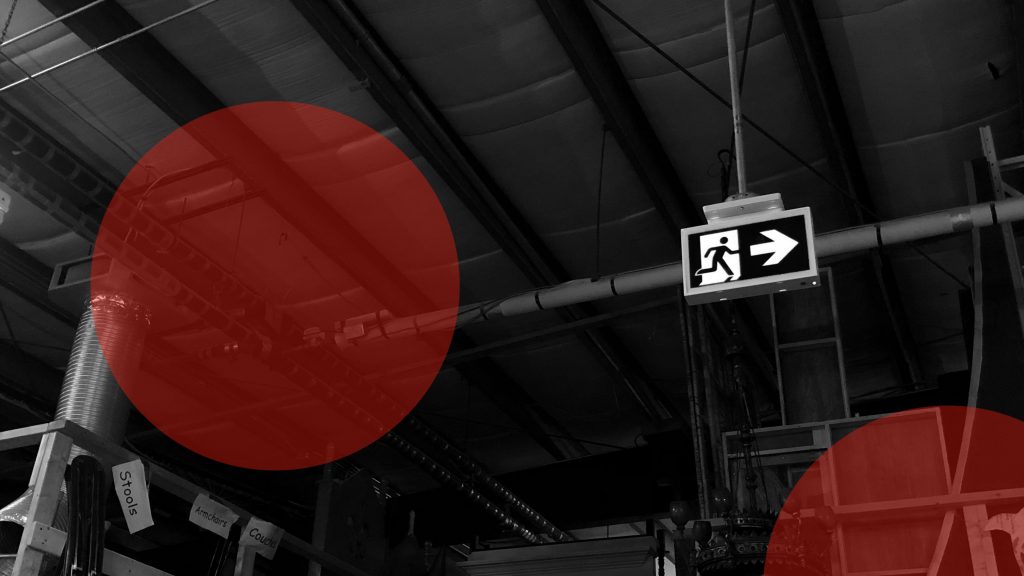 Dear Friends of TNB,
It's been so long since you heard from us. We owe you an update on what has been going on here at 55 Whiting Road. So, let's start with stating the obvious. It's been a long and overwhelming three months!
Like our theatrical colleagues all over the world, we shut down operations, productions and programs in mid-March. Since then, we have been keeping up with the news, like you, trying to figure out when and how we can return to making plays and telling New Brunswick stories. We still don't have all the answers, but continue to move and look forward with optimism. The fact that theatre camps are happening this summer is certainly helping with that.
There is so much happening in the world right now. So much change is called for. Going back to 'business as usual' doesn't feel possible. Or appropriate. How do we return to touring New Brunswick stories in a world that is reeling from a pandemic? How does live theatre fit into a digital world? How do we respond to the demands for change, voiced in the many protests taking place, globally and locally, regarding Black and Indigenous lives? Changes are necessary. And change is being embraced in the planning of our present and future.
Until such time as we can re-open and start making plays again, we will work on ourselves. We are currently in the midst of reviewing and updating our governance documents, including our bylaws, policies and codes of conduct to ensure that our governance and operation reflects modern practices and the expectations of the diverse and vibrant community that makes up New Brunswick. We are fortunate to have a summer position dedicated to this exercise under the guidance of our board members.
In addition to our work on governance, we will take time in the upcoming year to review and reinvigorate our strategic plan. We will actively consult with the community on these endeavours. We will seek diversity and inclusion training and awareness at all levels of our organization to achieve a plan that reflects and provides for our entire community. Of course, while this work is ongoing, we will not be standing still on the artistic side! This fall, we will workshop new plays by New Brunswick playwrights representing the diversity of people who live in this province. These workshops will be part of a Fall Festival of New Plays, and it's going to be a fabulous festival, celebrating New Brunswick's theatre artists and community, within social distancing measures. Look for details soon!
We recognize that bringing artists, audiences and staff back must be done carefully, to ensure their safety and protect their health. This not only means ensuring all are protected from the COVID virus but also that all feel welcome, valued and respected.
We will make an announcement soon that will highlight the artistic programming we are planning for 2020-21, our 52nd year. More details will be known and available later in the summer. Until then, please feel free to direct any questions about our activities to our Artistic Director, Natasha MacLellan.
Cheers!
Natasha MacLellan, Artistic Director
Deborah Burns, Chair TNB Board of Governors.