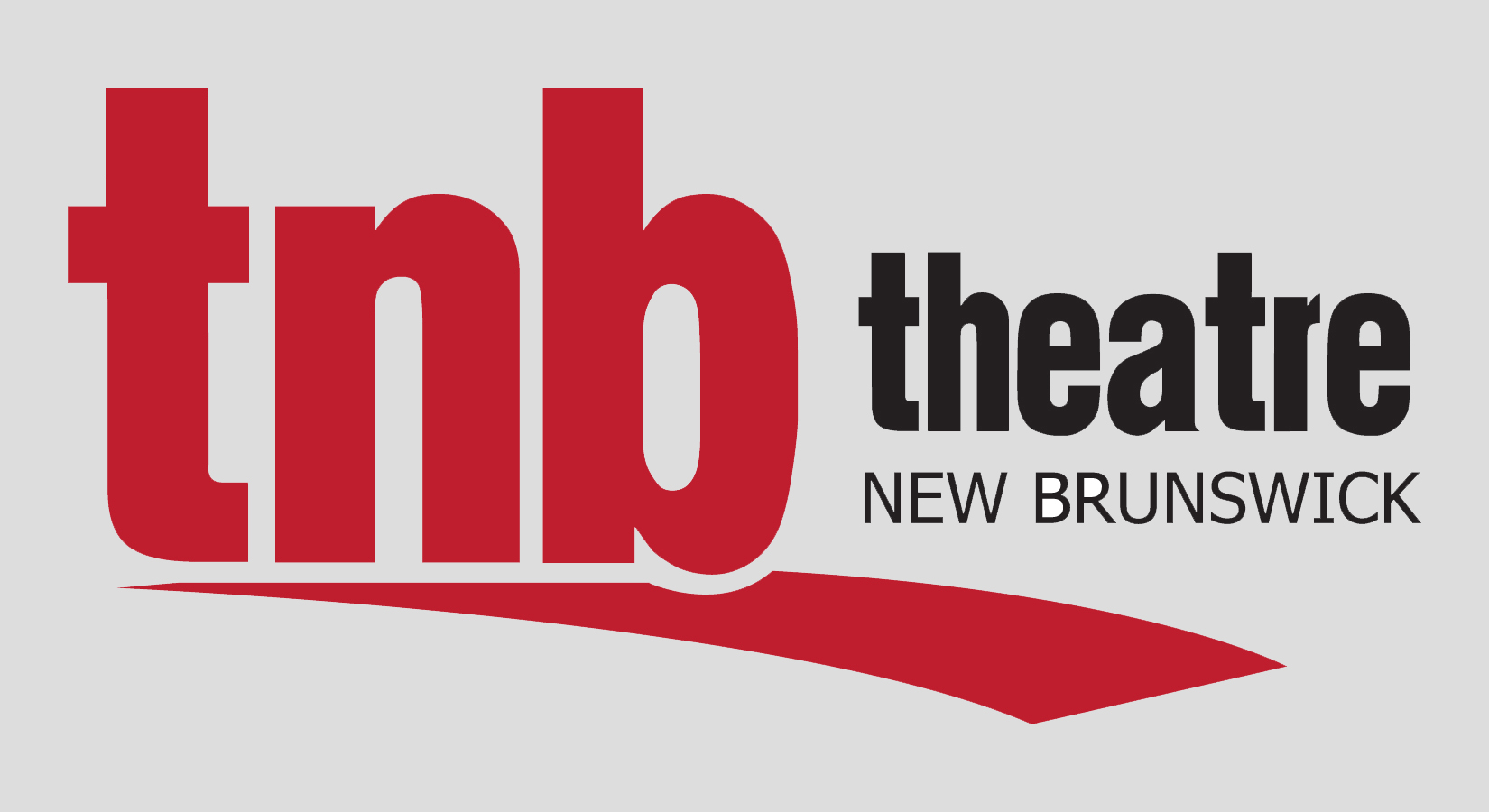 "Over two thousand years ago, classical Greek theatre was a way for a society to have a conversation. I feel this way about theatre now.  Its relevance, its beauty, and its necessity comes from artists and audiences having a conversation about the world we live in and how we choose to live in it.  I can't wait to begin this conversation with our community." 
- Thomas Morgan Jones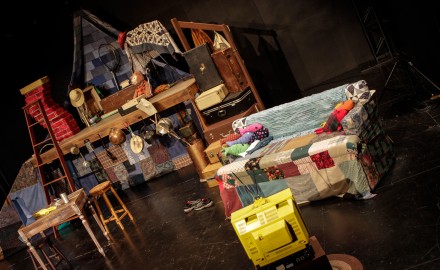 A brief look at Kaitlin Hickey's set design for The Space Between. Our 2016 Young Company production The.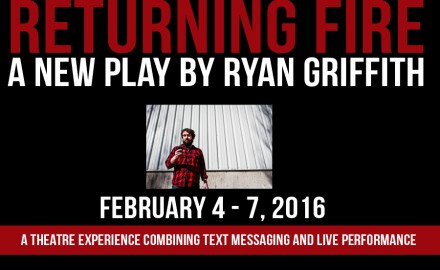 Theatre New Brunswick's 2015-2016 season continues with Returning Fire, a world premiere production by New Brunswick playwright Ryan.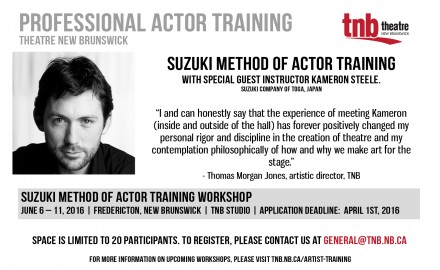 SUZUKI METHOD OF ACTOR TRAINING June 6 – 11, 2016 | Fredericton, New Brunswick | TNB Studio |.