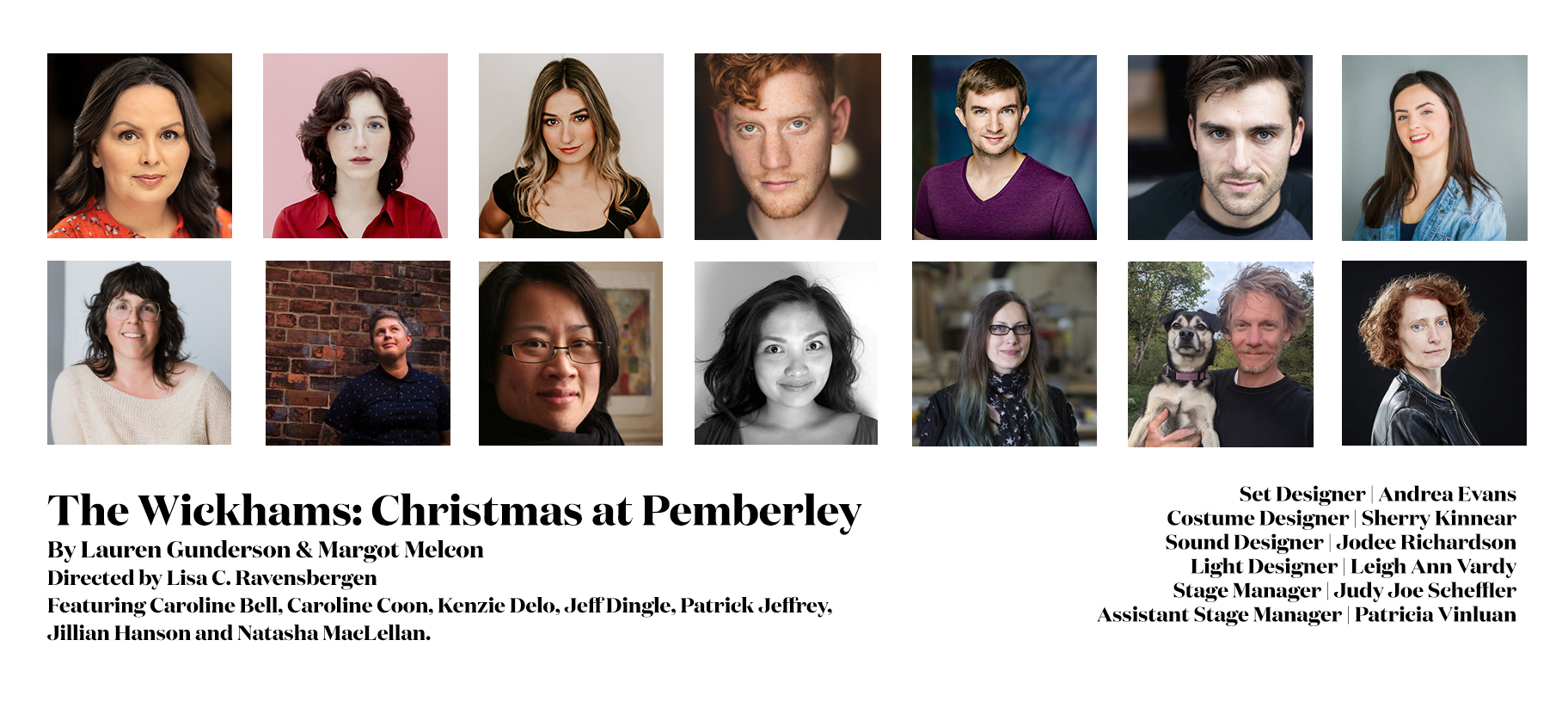 The Wickhams: Christmas at Pemberley
By Lauren Gunderson & Margot Melcon
In this delightful companion play to Miss Bennet, Gunderson and Melcon once again bring Austen's beloved characters to the stage for a yuletide sequel to Pride and Prejudice. While last year's production of Miss Bennet: Christmas at Pemberley depicted the newly wed Darcys' Christmas gathering on the ground floor of Pemberley, The Wickhams takes audiences to the downstairs servants' quarters for that same celebration. Mrs. Reynolds, a no-nonsense housekeeper; Cassie, an eager new maid; and Brian, a lovesick footman, are bustling with preparations for holiday guests. But their work is interrupted by the midnight arrival of the definitely not invited Mr. Wickham—Lydia's rogue of a husband and Mr. Darcy's sworn enemy. The Wickhams is a charming holiday tale that explores the confines of class and the generosity of forgiveness.
The Wickhams: Christmas at Pemberley
Written by Lauren Gunderson & Margot Melcon
Directed by Lisa C. Ravensbergen
Featuring Caroline Bell, Caroline Coon, Kenzie Delo, Jeff Dingle, Patrick Jeffrey, Jillian Hanson and Natasha MacLellan.
Set Designer | Andrea Evans
Costume Designer | Sherry Kinnear
Sound Designer | Jodee Richardson
Light Designer | Leigh Ann Vardy
Stage Manager | Judy Joe Scheffler
Assistant Stage Manager | Patricia Vinluan
Wardrobe Assistants | Anna Chow and Cat Candow
Lauren Gunderson
Playwright
Lauren Gunderson is the most-produced living playwright in the U.S. for the third year in a row.
Her works focus heavily on female figures in history, science, and literature including 19th-century astronomer Henrietta Leavitt, physicist Émilie du Châtelet, computer scientist Ada Lovelace, playwright Olympe de Gouges, and trailblazing female scientist Marie Curie.
Gunderson also writes for activism purposes. The Taming asks the question "what if a woman actually won the presidency" and was free to produce on the evening of Donald Trump's inauguration in 2017. She also gave royalty-free readings of her play Natural Shocks, which addresses domestic violence and gun violence against women.
Margot Melcon
Playwright
Margot Melcon is a dramaturg, administrator, and writer.
As a dramaturg, she consults with playwrights and authors and often acts as an editor. She also assists authors in structuring new plays.
As the Director of New Play Development at the Marin Theatre Company for seven years, Melcon helped develop over 30 productions. This included developing educational and marketing materials, and facilitating artist and community dialogue.
TNB produced Gunderson's and Melcon's first collaboration, Miss Bennet: Christmas at Pemberley, last year with performances in Fredericton and Saint John. They came up for the idea for Miss Bennet on a road trip together in 2014. It is a show that is both practical (all theatre companies need good holidays shows, and there just aren't that many) and different: it is rooted in the complications of being part of a family made up of dynamic women and what it means to support one another.
The Wickhams: Christmas at Pemberley
By Lauren Gunderson and Margot Melcon
Written by Lauren Gunderson & Margot Melcon
Directed by Lisa C. Ravensbergen
Featuring Caroline Bell, Caroline Coon, Kenzie Delo, Jeff Dingle, Patrick Jeffrey, Jillian Hanson and Natasha MacLellan.
Set Designer | Andrea Evans
Costume Designer | Sherry Kinnear
Sound Designer | Jodee Richardson
Light Designer | Leigh Ann Vardy
Stage Manager | Judy Joe Scheffler
Assistant Stage Manager | Patricia Vinluan
Wardrobe Assistants | Anna Chow and Cat Candow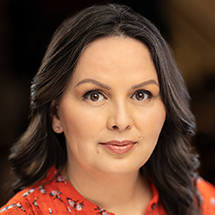 Lisa Cooke Ravensbergen
Director
Lisa Cooke Ravensbergen is a tawny mix of Ojibwe/Swampy Cree and English/Irish. She is a mother, multi-hyphenate theatre artist and scholar working across Turtle Island as a performer, play-maker, director, writer, dramaturge, curator, space-holder, and teacher. Her work is rooted in Indigenous protocol and is recognized nationally and internationally for its rigour and artistic excellence. Lisa is an Associate Artist with Full Circle: First Nations Performance and a Playwright-in-Residence with Delinquent Theatre, both of whom are supporting the world premiere of her latest work, "The Seventh Fire," at the 2023 PuSh International Performing Arts Festival. She is the founder the Maada'oonidiwag Canadian Anti-Racist Theatre Exchange, an IBPOC-centred resistance and anti-racist mobilization that focuses on disrupting the colonial project called 'Canadian theatre.'
As the next generation of colonial survivors, Lisa currently resides as a visitor and raises her family on the occupied and unceded territories of the Sḵwx̱wú7mesh, Səl̓ílwətaʔ/Selilwitulh, and xʷməθkʷəy̓əm Nations (aka Vancouver, BC).
Hands raised with gratitude to this beautiful cast and extra love across the mountains to Jay and her family for the gorgeous gift of their unwavering support.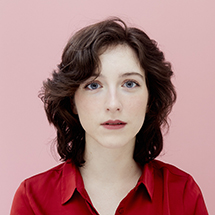 Caroline Bell
Cassie
Caroline Bell (she/her) is an actor/creator from Menahkwesk/Saint John, New Brunswick. After graduating from George Brown Theatre School in Tkaronto, Caroline returned home to make art in the 506. She is passionate about telling stories big and small, and sharing all that makes humans artful and connected. Her recent projects include: reading for TNB's Fall Festival of New Plays, writing and originating the roles of Venning and The Guide in Atlantic Repertory Company's The Loyalist Burial Ground Project, bilingual collective creation with Satellite Théâtre, and a continued re-working of her solo show Swing (Fundy Fringe). Select acting credits include: Thea in Hedda Gabler, Margaret Harding in No Man Is An Island, Mary in Mary's Wedding, and I in Abyss (ARC). Caroline is overjoyed to be working with friends at TNB to bring the downstairs world of Pemberley to life!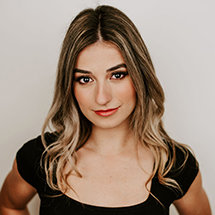 Caroline Coon
Lydia Wickham
Caroline (she/her) is an emerging artist based in Fredericton, New Brunswick. She is a graduate of Randolph College for the Performing Arts and has a BA in Dramatic Arts from Brock University. Recent credits include Miss Bennet: Christmas at Pemberley (Theatre New Brunswick), Legally Blonde (Branch Out Productions), Camelot (Red Panda Productions), King Stag (Randolph College/Toronto Fringe), and Cabaret (Randolph College). She is an actor, writer, and producer, who hopes to help cultivate the thriving theatre scene in NB and encourage more young people to pursue their artistic paths on the East Coast. Caroline could not be more thrilled to be back onstage with Theatre New Brunswick this holiday season.


:@mscarolinecoon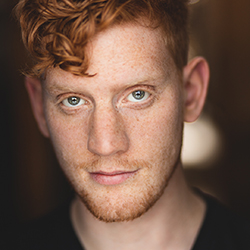 Kenzie Delo
Mr. Darcy
Kenzie Delo (he/him) is a theatre, film, and TV actor from Dartmouth, Nova Scotia— traditionally Punamu'kwati'jk in the lands of Mi'kma'ki. He graduated from the Fountain School of Performing Arts before attending the National Theatre School of Canada. Currently based in Toronto, he has appeared on screen in Titans and American Gods among other titles, and last summer was an artist-in-residence at the Atlantic Repertory Company in Saint John, a company that he performed with during a production of Mary's Wedding that toured to Germany and France. That tour ended with a performance at the Canadian Embassy in Paris. Kenzie is thrilled to be collaborating with Theatre New Brunswick again, returning to both Atlantic Canada and to Pemberley as Mister Darcy.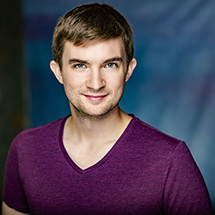 Jeff Dingle
Mr. Wickham
Jeff is very excited to be returning to Theatre New Brunswick for the Holidays. He last appeared on the TNB stage as Joe Clark in 1979. Most recently he was part of a workshop production of Rough Notes (McKencroft Productions) where he played opposite his partner Torey for two very special nights in Florenceville-Bristol. He also recently played author Arthur Conan Doyle in The Real Sherlock Holmes (Lighthouse Festival), and made an appearance on the popular Canadian tv series Murdoch Mysteries (CBC/Shaftesbury). When not in NB, Jeff lives in Toronto with Torey and his cat Whitney Houston. Happy Holidays everyone!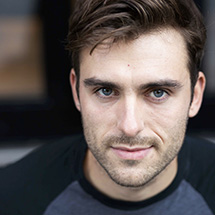 Patrick Jeffrey
Brian
Patrick grew up in Epekwitk / PEI and lives in Fredericton. He is a recent graduate of the Acting program of the National Theatre School of Canada. Patrick's recent stage appearances include: Shadows in the Cove (Mulgrave Road), Lauchie, Liza & Rory (Theatre Baddeck), The Glass Menagerie, No Man Is An Island, Loyalist Burial Ground Project, Hedda Gabler (Atlantic Repertory Company), I Know You (Desert Island Theatre Co.) and Romeo & Juliet (Repercussion). He recently appeared in the short film Finale (Human Moves Media) and the feature film Moment One (Ewola Cinema). Patrick is also a writer. His plays have appeared in the St. John's Shorts Festival and the Island Fringe Festival, and selections from his third play, The Breakthrough, were presented by Montreal's Tableau D'Hôte Theatre in 2021. Last winter he worked with his grandfather Vernon Corney to make Shipwright, a performance and exhibit based on the fleet of model ships Vernon built over the past fifty years.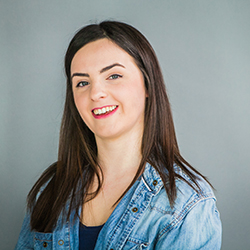 Jillian Hanson
Elizabeth Darcy
Jillian Hanson (she/her) is a Fredericton-based actor. Originally from Woodstock, Jilly lived inFredericton for four years while attending STU ('13 grad) before moving to Toronto to attend GeorgeBrown's Theatre School. After graduating from GB in 2016, she helped co-found the theatre company Kindling Collective, a company that strived to put an intersectional-feminist spark into classic works. In October 2018, Jilly moved back to Fredericton for a work contract that ended up being a transition into being a permanent New Brunswick resident again. Jilly most recently made her Theatre New Brunswick debut as Mary Bennet in Miss Bennet: Christmas at Pemberley back in December, and just "mini-toured" around the Maritime's with Falling Iguana's remount of 81 Minutes in April.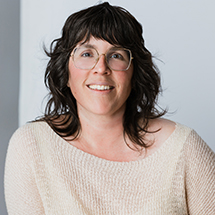 Natasha MacLellan
Mrs. Reynolds
Natasha MacLellan's love of new scripts was fostered through Playwrights Atlantic Resource Centre where she mentored with Jenny Munday. From there she started Forerunner Playwrights Theatre, which produced new works in Halifax for a decade followed by six seasons as the Artistic Producer of Ship's Company Theatre. Before she became a full time producer, Natasha worked as an actor, director, teacher and dramaturge. And, she still does those things, when she can.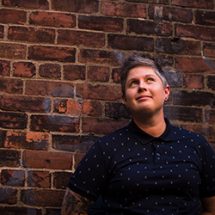 Andrea Evans
Set Designer
Andrea Evans proudly holds a BFA with Honours from York University where she studied Theatre Production and Design. With nearly 20 years' experience, she has worked as a set designer, scenic painter, and props builder for numerous theatres throughout Ontario and the Atlantic provinces. Andrea has worked for theatre companies such as the National Ballet of Canada, Saint John Theatre Company, the Chester Playhouse, Tarragon Theatre, and many others. For two seasons, Andrea worked as an assistant designer at the Stratford Festival. She has also been a guest artist / instructor at numerous high schools teaching stagecraft and design. Andrea has been nominated two times for Toronto's Dora Awards and the proud recipient of a Dora Award for Outstanding Set Design.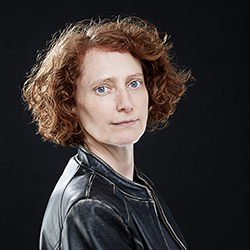 Leigh Ann Vardy
Light Designer
Leigh Ann has designed lights for theatres across Canada. Recently she designed The Neverending Story (Stratford, NAC), The Third Colour (Prairie Theatre Exchange), Secret Life of a Mother (Theatre Centre, Crows Theatre), and The Colour Purple (Neptune Theatre), The God That Comes (2b), Between Breaths (Artistic Fraud). Her work has been seen throughout Canada, Australia, New Zealand, Japan, and the US.
Leigh Ann is a teacher and coach at National Theatre School of Canada.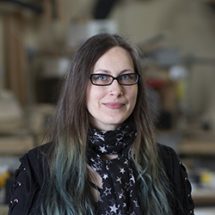 Sherry Kinnear
Costume Designer
Sherry is the costume designer at Theatre New Brunswick and serves as Head of Wardrobe for all branches of the company. Sherry most recently designed costumes for Heroine, A Brief History of the Maritimes and Everywhere Else, A Christmas Carol, Fortune of Wolves, The Boat, The Snow Queen, A Sunday Affair, Marion Bridge, Vigil and The Eighth Fire, as well as The Wizard of Oz, Beauty and the Beast, Mary Poppins, The Drowsy Chaperon, Guys & Dolls, West Side Story, Les Misérables for TNB's musical theatre, and has created costumes for The Lion, the Witch and the Wardrobe, Frankenstein, Miracle on 34th Street, It's a Wonderful Life, Little Shop of Horrors, Gifts of the Magi, The Dollar Woman, Treasure Island and many other TNB productions over the past several years.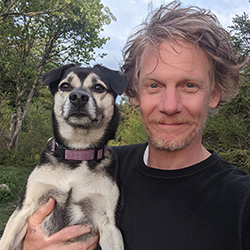 Jodee Richardson
Sound Designer
Jodee Richardson is one of Newfoundland & Labrador's most diverse and dynamic performers/creators. A renowned singer/songwriter, actor and playwright, Jodee enjoys traveling Atlantic Canada, writing about the people he meets and the places he visits. As a sound designer and composer he has contributed to countless projects throughout AC and he is overjoyed to be working with Theatre New Brunswick on this groovy show...let alone to be out of the house! Onwards into the light, good people!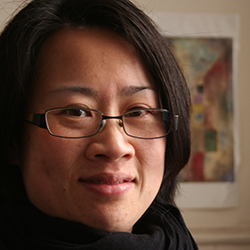 Judy Joe Scheffler
Stage Manager
After stage managing last year's Miss Bennett, Judy Joe Scheffler is delighted to return for The Wickhams: Christmas at Pemberley. Judy's first stage management gig with TNB was the 1995 Young Company school tour with the productions, Lovers and Clowns and Alligator Pie. Since then, she's worked on over 15 productions and spent 2 seasons as Production Manager at TNB. A graduate of the Dalhousie University Theatre Department, her favourite stage management credits include: The Turn of the Screw for the Atlantic Repertory Company; Anne of Green Gables for the Charlottetown Festival; The Bricklin – An Automotive Fantasy for TNB and the Fredericton Playhouse; and many productions of Christmas@thePlayhouse. When not stage managing, Judy co-instructs an introduction to technical theatre class at UNB and is known to set off a few fireworks now and again. Enjoy the show!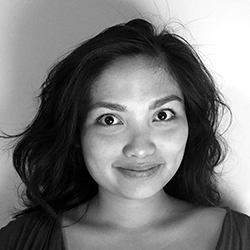 Patricia Vinluan
Assistant Stage Manager
Patricia (she/her) is a stage and production manager based out of Kjipuktuk. She is passionate about the live events sector and has enjoyed many roles within event management, having held positions in arts admin, festival coordination, production design and technical direction. In her career, Patricia has been involved in the development of over a dozen world premieres, has collaborated on a multitude of projects presented across Canada, and has toured internationally. In her work, Patricia is deeply invested in safe and sustainable production practices and dedicates her approach to fostering spaces that allow artists to thrive. Patricia grew up on the rainy west coast but has happily lived in Nova Scotia for the past nine years.
More to come...
Fredericton
December 8
Fredericton Playhouse | 7:30 p.m. | BUY TICKETS
December 9
Fredericton Playhouse | 7:30 p.m. | BUY TICKETS
December 10
Fredericton Playhouse | 2:00 p.m. | BUY TICKETS
December 10
Fredericton Playhouse | 7:30 p.m. | BUY TICKETS
On Tour
December 11
Imperial Theatre | Saint John, NB | 7:30 p.m. | BUY TICKETS
December 14
Bathurst High School | Bathurst, NB | 7:30 p.m. | BUY TICKETS
December 16
Riverview Arts Centre | Riverview, NB | 7:30 p.m. | BUY TICKETS
---