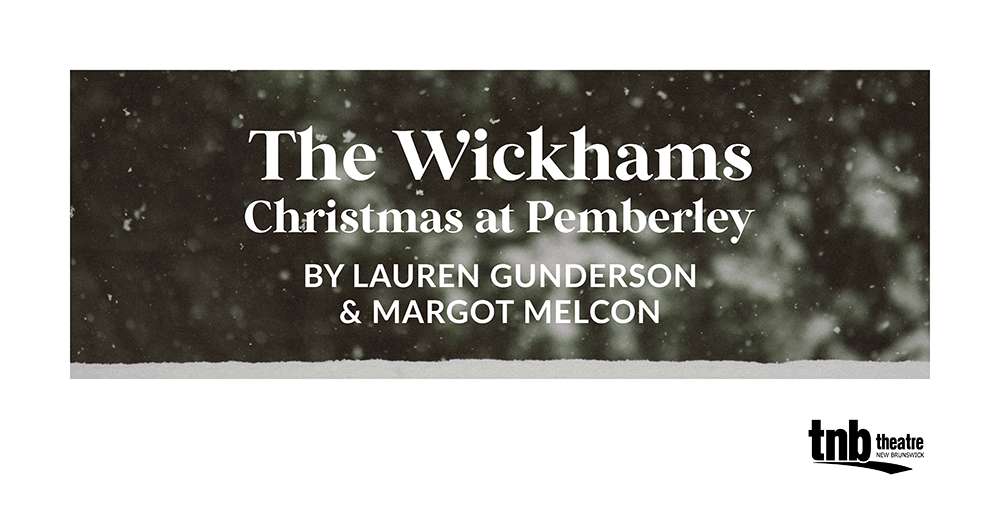 The Wickhams: Christmas at Pemberley
By Lauren Gunderson & Margot Melcon
In this delightful companion play to Miss Bennet, Gunderson and Melcon once again bring Austen's beloved characters to the stage for a yuletide sequel to Pride and Prejudice. While last year's production of Miss Bennet: Christmas at Pemberley depicted the newly wed Darcys' Christmas gathering on the ground floor of Pemberley, The Wickhams takes audiences to the downstairs servants' quarters for that same celebration. Mrs. Reynolds, a no-nonsense housekeeper; Cassie, an eager new maid; and Brian, a lovesick footman, are bustling with preparations for holiday guests. But their work is interrupted by the midnight arrival of the definitely not invited Mr. Wickham—Lydia's rogue of a husband and Mr. Darcy's sworn enemy. The Wickhams is a charming holiday tale that explores the confines of class and the generosity of forgiveness.
Lauren Gunderson
Playwright
Lauren Gunderson is the most-produced living playwright in the U.S. for the third year in a row.
Her works focus heavily on female figures in history, science, and literature including 19th-century astronomer Henrietta Leavitt, physicist Émilie du Châtelet, computer scientist Ada Lovelace, playwright Olympe de Gouges, and trailblazing female scientist Marie Curie.
Gunderson also writes for activism purposes. The Taming asks the question "what if a woman actually won the presidency" and was free to produce on the evening of Donald Trump's inauguration in 2017. She also gave royalty-free readings of her play Natural Shocks, which addresses domestic violence and gun violence against women.
Margot Melcon
Playwright
Margot Melcon is a dramaturg, administrator, and writer.
As a dramaturg, she consults with playwrights and authors and often acts as an editor. She also assists authors in structuring new plays.
As the Director of New Play Development at the Marin Theatre Company for seven years, Melcon helped develop over 30 productions. This included developing educational and marketing materials, and facilitating artist and community dialogue.
TNB produced Gunderson's and Melcon's first collaboration, Miss Bennet: Christmas at Pemberley, last year with performances in Fredericton and Saint John. They came up for the idea for Miss Bennet on a road trip together in 2014. It is a show that is both practical (all theatre companies need good holidays shows, and there just aren't that many) and different: it is rooted in the complications of being part of a family made up of dynamic women and what it means to support one another.
The Wickhams: Christmas at Pemberley
By Lauren Gunderson and Margot Melcon
Cast and Creative team announcing this fall.
Fredericton
December 8
Fredericton Playhouse | 7:30 p.m. | BUY TICKETS
December 9
Fredericton Playhouse | 7:30 p.m. | BUY TICKETS
December 10
Fredericton Playhouse | 2:00 p.m. | BUY TICKETS
December 10
Fredericton Playhouse | 7:30 p.m. | BUY TICKETS
On Tour
December 11
Imperial Theatre | Saint John, NB | BUY TICKETS
December 16
Riverview Arts Centre | Riverview, NB | BUY TICKETS
Additional Performances Announcing Shortly