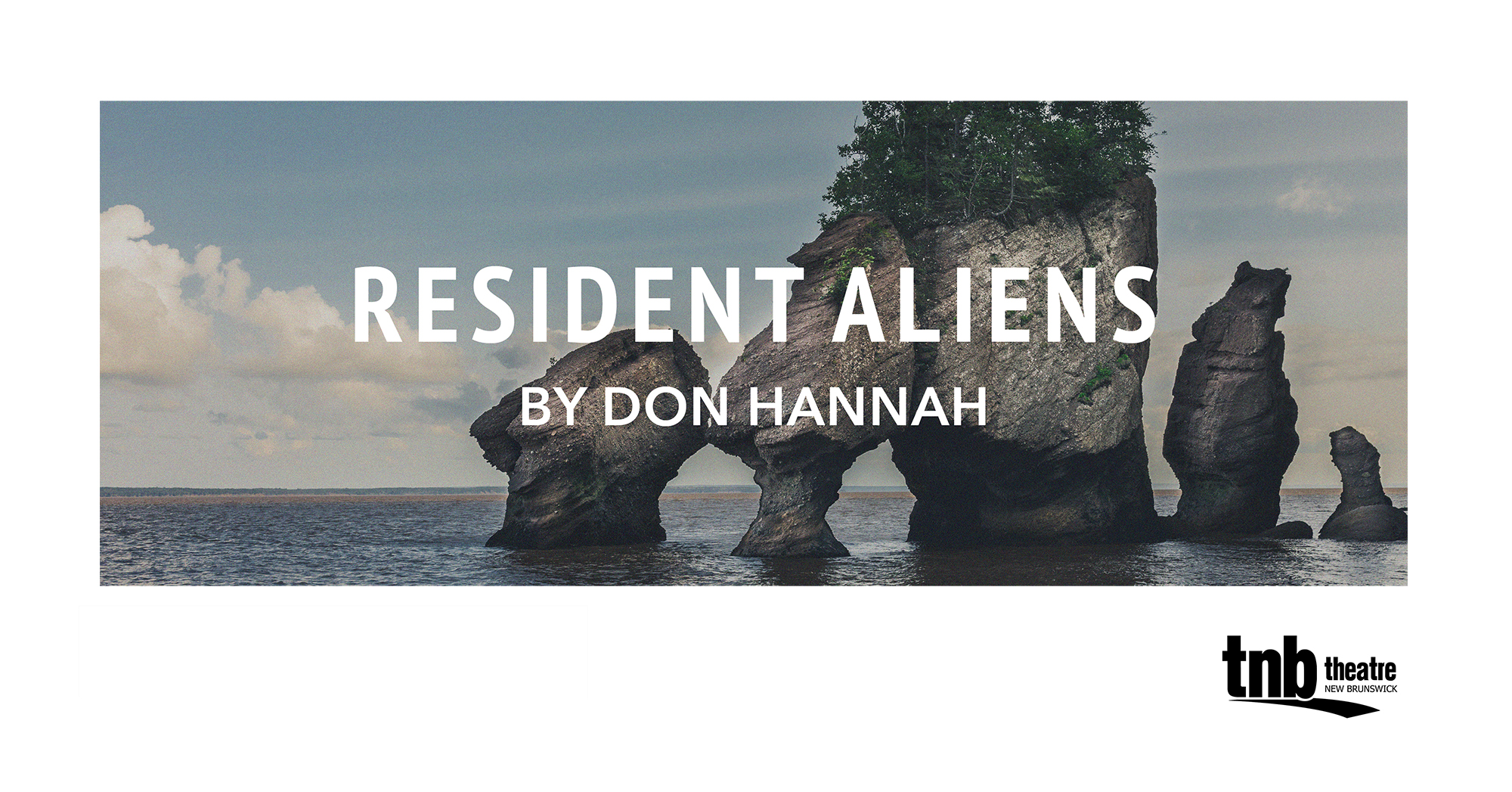 Resident Aliens
By Don Hannah
In 1959, Vivian Larsen set off from Moncton in a horse drawn wagon to meet Walt Disney and tell him a mysterious secret. At the same time, a young gay boy growing up in Shediac is beginning to understand himself and the divides that threaten to tear his community, province, and family apart.
A TNB World Premiere.
Written by Don Hannah
Directed by Natasha MacLellan
Featuring Christopher Hunt, Deidre Gillard-Rowlings, Jackie Torrens, and Ryan Rogerson.
Sound Designer | Stewart Legere
Lighting Designer | Leah Ann Vardy
Set Designer | Andrea Evans
Stage Manager | Stephanie MacDonald
Projection Designer | Christian Ludwig Hansen
Costume Designer | Andrea Ritchie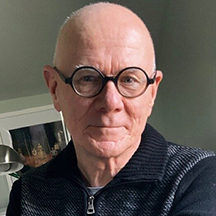 Don Hannah
Playwright
Don Hannah is an award winning playwright and novelist. His pair of one person shows, The Cave Painter & The Woodcutter, are published by Playwrights Canada Press, and Cave Painter received the 2012 Carol Bolt Award. He was the inaugural Lee Playwright in Residence at the University of Alberta where he wrote While We're Young, which has been produced across the country. He has also had residencies at Tarragon Theatre, Canadian Stage, UBC's Green College, UNB, the Yukon Public Library, and is a fellow of the MacDowell Colony. He has worked as a dramaturge at Playwrights Theatre Centre, the Banff Playwrights Colony, and Playwrights Atlantic Resource Centre, of which he is a founding member and honourary lifetime member. His books include Shoreline, a collection of his plays, and the novels, The Wise and Foolish Virgins, and Ragged Islands, both published by Knopf. Ragged Islands was awarded the Thomas H. Raddall Atlantic Fiction Award. His latest play, Resident Aliens, will be produced by Theatre New Brunswick in the spring of 2023.
Learn more about Don on his website: www.donhannah.info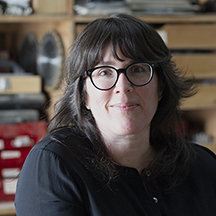 Natasha MacLellan
Director
Natasha MacLellan's love of new scripts was fostered through Playwrights Atlantic Resource Centre where she mentored with Jenny Munday. From there she started Forerunner Playwrights Theatre, which produced new works in Halifax for a decade followed by six seasons as the Artistic Producer of Ship's Company Theatre. Before she became a full time producer, Natasha worked as an actor, director, teacher and dramaturge. And, she still does those things, when she can.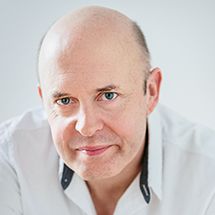 Christopher Hunt
Boy
Christopher is a Calgary-based actor and is honoured to be in this fine company of artists for Resident Aliens. This is his first time working in New Brunswick.
Toronto appearances include 1979 (Berkley St Theatre), GLORIOUS!, 7 Stories, La Bête,Tartuffe (CanStage) and Two Weeks With the Queen (YPT - Dora nomination).
Earlier this season, he appeared in Driving Miss Daisy (Stage West) and Little Women (Theatre Calgary).
Other recent appearances include: CLUE (Vertigo Theatre), The Wedding Party (ATP), Dracula: The Bloody Truth (Theatre NorthWest) and Waiting for Godot (Black Radish Theatre).
Christopher has received eight of Calgary's Betty Mitchell awards for his acting over the years, most recently for Theatre Calgary's Twelfth Night. He was also humbled to receive the 2018 Harry & Martha Cohen Award for significant and sustained contribution to the Calgary theatre community. For over 35 years, he's performed for theatre companies large and small, in Calgary and across the country. He also occasionally works as a director, adjudicator and writer, and enjoys playing a bit of guitar, mandolin and clawhammer banjo. Christopher is excited to get home to his family, including grandson Theo (and Theo's about-to-arrive cousin!).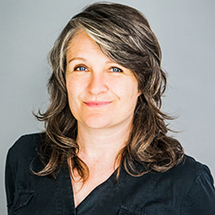 Deidre Gillard-Rowlings
Mom
Deidre Gillard-Rowlings (Didi) is from The Great Northern Peninsula of Newfoundland. She holds a Bachelor of Fine Arts from Memorial University of NL. She's a founding and active member of Bare Boards Theatre whose mandate is to create contemporary theatre with Spartan and inventive methods. With this ad-hoc company she's co-produced 11 productions, with truly frugal budgets. She spent a year in South Korea teaching ESL from 1998-99. For ten years (2002 - 2012) she had the privilege of touring nationally and internationally with Theatre Newfoundland Labrador's production of "Tempting Providence", by Robert Chafe, proudly performing the role of pioneer nurse, Myra Bennett. She's worked with theatre companies all across the country including four seasons at Ontario's Stratford Theatre Festival. She's active in film and television as well, having landed principal roles in CBC's Republic of Doyle, Gordon Pinsent's M.O.V. Heyday!, Christian Sparkes' Hammer, Discovery's Frontier, City TV's Hudson and Rex, as well as many independent shorts.
She's currently co-writing a Newfoundland based soap opera, The Storys, a children's book entitled, Tickle Bridge Christmas, and a screenplay, Pit of the Stomach. She owns a little homestead in Gros Morne National Park which she and her partner are renovating with the aim of developing an artist's retreat. For the past four years Didi's worked as a casting director for CBC's Son of a Critch and Little Dog; SyFy's SurrealEstate and Astrid and Lilly Save the World; and Frenchkiss Pictures' TV series Maroni. She is thrilled to make her debut at TNB.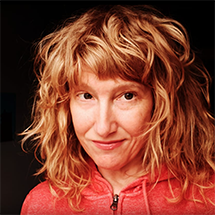 Jackie Torrens
Mrs. Larsen
Jackie Torrens (Mrs. Larsen) was last on the TNB stage in Marion Bridge. Theatre credit highlights include playing Hamlet in Shakespeare's classic (Below the Salt) & Katurian in Martin McDonagh's Pillowman (Fuller Terrace Five). Torrens also directs documentary films including her most recent, Bernie Langille Wants To Know What Happened To Bernie Langille, which premiered this year at Hot Docs and is currently airing on the documentary Channel. Torrens is happy to be back at TNB for Don Hannah's Resident Aliens with such a great cast, crew and director.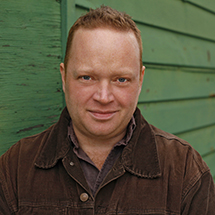 Ryan Rogerson
Dad
Upcoming: Billy Elliott (Neptune Theatre).
Theatre: Elf the Musical, Peter Pan, Bingo (Neptune Theatre); Unity(1918), The Stranger, Schoolhouse, MacBeth, Frankenstein, In This Light, Animal Farm, Nothing Less, Miracle Man, As You Like It, The Crucible, Rockbound, Our Town (Two Planks and a Passion); Dickens Writes a Christmas Carol (Theatre Baddeck); Observatory Mansions (The Villains Theatre); Mamma Mia (Globe Theatre); Cinderella (Torrent Productions); Bull (Coal Mine Theatre); Corker (The Belfry, Theatre Northwest, Eastern Front Theatre). Film/TV MWashington Black (Disney); Diggstown (CBC); Murdoch Mysteries (CBC); Killjoys (SyFy/Temple St.). Awards: Merritt Award, Outstanding Performance Supporting Actor, As You Like It.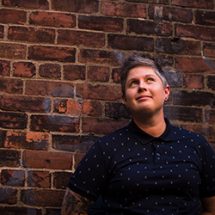 Andrea Evans
Set Designer
Andrea Evans proudly holds a BFA with Honours from York University where she studied Theatre Production and Design. With nearly 20 years' experience, she has worked as a set designer, scenic painter, and props builder for numerous theatres throughout Ontario and the Atlantic provinces. Andrea has worked for theatre companies such as the National Ballet of Canada, Saint John Theatre Company, the Chester Playhouse, Tarragon Theatre, and many others. For two seasons, Andrea worked as an assistant designer at the Stratford Festival. She has also been a guest artist / instructor at numerous high schools teaching stagecraft and design. Andrea has been nominated two times for Toronto's Dora Awards and the proud recipient of a Dora Award for Outstanding Set Design.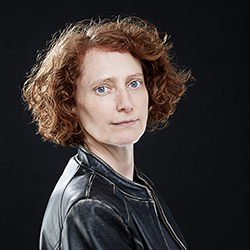 Leigh Ann Vardy
Light Designer
Leigh Ann has designed lights for theatres across Canada. Recently she designed The Neverending Story (Stratford, NAC), The Third Colour (Prairie Theatre Exchange), Secret Life of a Mother (Theatre Centre, Crows Theatre), and The Colour Purple (Neptune Theatre), The God That Comes (2b), Between Breaths (Artistic Fraud). Her work has been seen throughout Canada, Australia, New Zealand, Japan, and the US.
Leigh Ann is a teacher and coach at National Theatre School of Canada.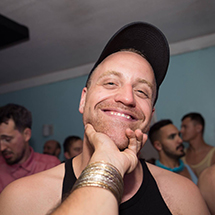 Stewart Legere
Sound Designer
Stewart Legere is a multidisciplinary artist situated between Kjipuktuk/Halifax and Tkaronto/Toronto. He is the Co-Artistic Director of Live Art company The Accidental Mechanics Group and Associate Artistic Director of ZUPPA. His performances have been presented at theatres and festivals across Canada and the internationally. He is a vocalist with orchestral pop outfit The Heavy Blinkers, and a solo singer/songwriter ("Quiet the Station" - 2017, "To the Bone" - 2020). He composes music and sound for theatre and film. An avid and passionate collaborator, his work is fascinated with vulnerability, intimacy, the destruction of persona and the celebration of performance. He is currently an artist-in-residence at The Theatre Centre in Toronto.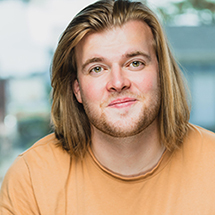 Christian Ludwig Hansen
Projection Designer
Christian (He/Him) is a theatre creator and performer with special focus in collaboration, puppetry, stage combat, and projection design. He is from Northern Friesland by the German-Danish border and now lives in Kjipuktuk/Halifax. He is a recent graduate from the Acting program at Dalhousie.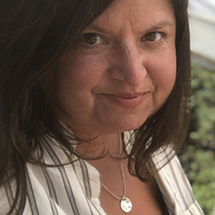 Andrea Ritchie
Costume Designer
Andrea was born and lives in K'jipuktuk (Halifax). Her foundation in theatre is costume design and producing. She was a long-time member/designer with The Irondale Ensemble Project. For over a decade, she designed and built costumes for all of the ensemble's more than thirty original theatre and dance works.
In theatre, dance and performance art she has worked with a wide range companies on many productions, including with Ship's Company Theatre, One Light Theatre, Zuppa Theatre, Hear Here Productions/Mocean Dance, San Family Productions, Forerunner Playwrights Co-op, Theatre New Brunswick, Neptune Theatre, Keep Good Company Theatre, among others. Her focus is in the Maritimes, in sharing stories for this time and place.
Andrea has worked as an administrator and organizer with not-for-profit arts organizations including AFCOOP, The Halifax Jazz Festival, suddenlyLISTEN Music, Word On The Street and Halifax Brewery Farmers Market. Currently, she coordinates PAINTS, a province-wide artist in the schools program of Visual Arts Nova Scotia.
All of Andrea's work involves making and holding space for creation, for connection, for nourishment, building community through art education and art making.
Fredericton
March 22
PAY WHAT YOU WISH PREVIEW PERFORMANCE
Open Space Theatre | 55 Whiting Road | 7:30 pm | BUY TICKETS
March 23
Open Space Theatre | 55 Whiting Road | 7:30 pm | BUY TICKETS
March 24
Open Space Theatre | 55 Whiting Road | 7:30 pm | BUY TICKETS
March 25
Open Space Theatre | 55 Whiting Road | 2:00 pm| BUY TICKETS
March 25
Open Space Theatre | 55 Whiting Road | 7:30 pm | BUY TICKETS
March 26
Open Space Theatre | 55 Whiting Road | 2:00 pm | BUY TICKETS
On Tour
March 28
Theatre Restigouche | Campbellton, NB | BUY TICKETS
March 29
Empress Theatre | Moncton, NB | BUY TICKETS
March 30
TBA
March 31
W. C. O'Neill Arena Theatre | St. Andrews, NB | BUY TICKETS
April 1
Carleton North High School | Florenceville-Bristol, NB | BUY TICKETS
April 2
Motyer-Fancy Theatre (MTA) | Sackville, NB | BUY TICKETS