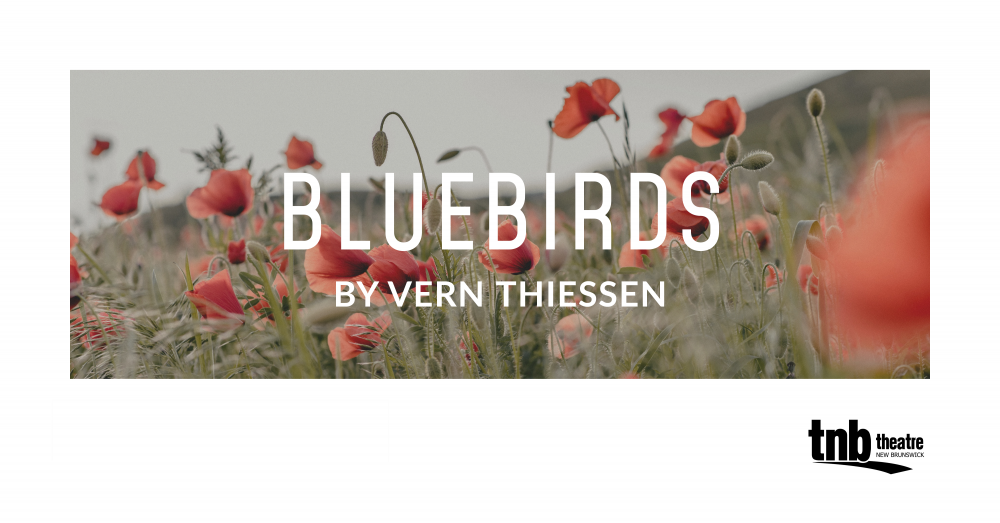 Bluebirds
By Vern Thiessen
Bluebirds is set in Étaples, France, 1918. Nurses Christy, Maggie, and Bab have crossed oceans to care for wounded Canadian soldiers in the Great War. Despite the terrible injuries they must deal with, they manage to stay hopeful as the dangers of the front draw closer to their hospital. Through it all, the three women find friendship, independence, power, and influence in a place where men, once again, are trying to destroy the world.
This world premiere production is supported by Veterans Affairs Canada.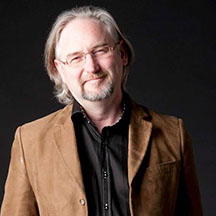 Vern Thiessen
Playwright
Vern Thiessen is one of Canada's most produced playwrights. His plays have been translated into five languages and have been seen around the world. Vern is the recipient of the Dora Mavor Moore and Elizabeth Sterling Haynes awards for Outstanding New Play, the Carol Bolt Award, the Gwen Pharis Ringwood Award, and the Governor General's Literary Award for Drama, Canada's highest honour for a playwright. He has served as president of both the Playwrights Guild of Canada and the Writers Guild of Alberta and was artistic director of Workshop West Playwrights' Theatre for six seasons. He is married to acclaimed screenwriter and novelist Susie Moloney.
Bluebirds
By Vern Thiessen
Directed by Natasha MacLellan. Featuring Kirsten Alter, Mélanie LeBlanc and Sharisse LeBrun.
Full creative team announcing shortly.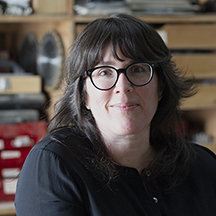 Natasha MacLellan
Director
Natasha MacLellan's love of new scripts was fostered through Playwrights Atlantic Resource Centre where she mentored with Jenny Munday. From there she started Forerunner Playwrights Theatre, which produced new works in Halifax for a decade followed by six seasons as the Artistic Producer of Ship's Company Theatre. Before she became a full time producer, Natasha worked as an actor, director, teacher and dramaturge. And, she still does those things, when she can.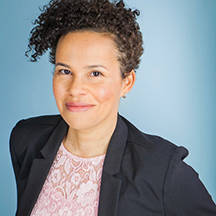 Kirsten Alter
Maggie
Kirsten couldn't be happier to be headed back to the stage, back to the Maritimes, and back to TNB! She was last spotted on the TNB stage in the Christmas production of Its A Wonderful Life: A Live Radio Play. Over the past couple of years she has kept herself busy on Zoom, with a number of new play workshops (TNB, HEIST, PARC, and The Assembly Theatre), several voice over radio spots, as well as two Norm Foster plays, The Ladies Foursome (staged outside on a golf course), and the world premiere of Wildly Romantic (filmed version), both for The Foster Festival.
Kirsten is excited to be working with this lovely cast, and the always inspiring powerhouse that is Natasha MacLellan.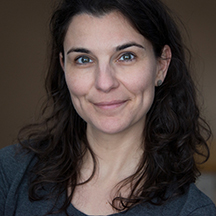 Mélanie LeBlanc
Bab
Mélanie is happy to be returning to TNB after COVID-19 brought an unfortunate end to Heroine the day before it was supposed to open! Mélanie has played The Wicked Witch of the West in the Capitol Theatre's production of Wizard of Oz and has played many well-loved characters over the years, such as Marry Poppins, Anne of Green Gables, and Patsy Cline. She has toured her one-woman show Hommage aux femmes de la guerre (Women in Wartime) across Canada and in France, and was a featured soloist in high-end venues across Asia for years. Mélanie is grateful to all who have made this adventure possible and who have stood by her through thick and thin.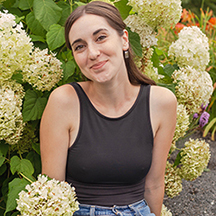 Sharisse LeBrun
Christy
Sharisse LeBrun is a theatre educator, director and actor. Having grown up in New Brunswick, she has long been involved with the local theatre community with companies including Theatre St. Thomas, Theatre UNB, Bard in the Barracks, Theatre New Brunswick, Notable Acts, and Solo Chicken. After completing her MA in drama, theatre, and performance studies at the University of Toronto, she returned home to take on the role of Director of the Theatre School, and now Director of the Young Company, for Theatre New Brunswick where she gets to spend her days sharing her love of theatre with young people. She couldn't be more thrilled or grateful to be part of this wonderful team.
Fredericton
October 26
PAY WHAT YOU WISH PREVIEW PERFORMANCE
Open Space Theatre | 55 Whiting Road | 7:30 pm | BUY TICKETS
October 27
Open Space Theatre | 55 Whiting Road | 7:30 pm | BUY TICKETS
October 28
Open Space Theatre | 55 Whiting Road | 7:30 pm | BUY TICKETS
October 29
Open Space Theatre | 55 Whiting Road | 2:00 pm| BUY TICKETS
October 29
Open Space Theatre | 55 Whiting Road | 7:30 pm | BUY TICKETS
October 30
Open Space Theatre | 55 Whiting Road | 2:00 pm | BUY TICKETS
On Tour
November 1
Theatre Restigouche | Campbellton, NB | BUY TICKETS
November 2
Empress Theatre | Moncton, NB | BUY TICKETS
November 3
Imperial Theatre | Saint John, NB | BUY TICKETS
November 4
W.C. O'Neill Arena Theatre | St. Andrews, NB | BUY TICKETS
November 5
Carleton North High School | Florenceville-Bristol, NB | BUY TICKETS