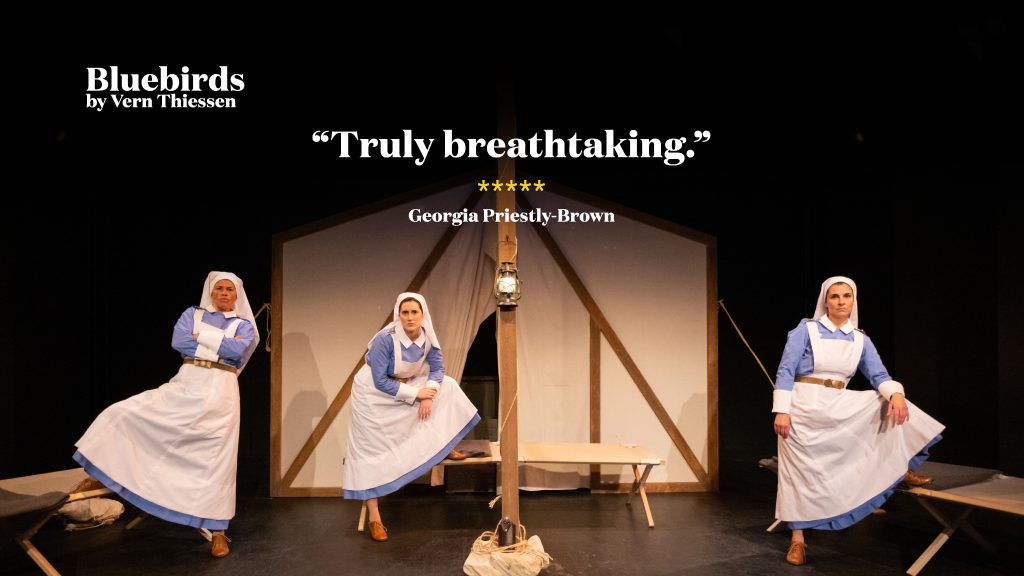 Bluebirds
By Vern Thiessen
Bluebirds is set in Étaples, France, 1918. Nurses Christy, Maggie, and Bab have crossed oceans to care for wounded Canadian soldiers in the Great War. Despite the terrible injuries they must deal with, they manage to stay hopeful as the dangers of the front draw closer to their hospital. Through it all, the three women find friendship, independence, power, and influence in a place where men, once again, are trying to destroy the world.
This world premiere production is supported by Veterans Affairs Canada.
Bluebirds
Written by Vern Thiessen
Directed by Natasha MacLellan
Featuring Kirsten Alter, Mélanie LeBlanc and Sharisse LeBrun
Costume Designer | Sherry Kinnear
Projection Designer | Christian Ludwig Hansen
Sound Designer | Stewart Legere
Lighting Designer | Chris Saad
Set Designer | Andrea Evans
Stage Manager | Teagan Keith
Choreographer | Sarah Power
Bluebirds was published by Playwrights Canada Press in 2022.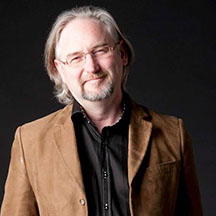 Vern Thiessen
Playwright
Vern Thiessen is one of Canada's most produced playwrights. His plays have been translated into five languages and have been seen around the world. Vern is the recipient of the Dora Mavor Moore and Elizabeth Sterling Haynes awards for Outstanding New Play, the Carol Bolt Award, the Gwen Pharis Ringwood Award, and the Governor General's Literary Award for Drama, Canada's highest honour for a playwright. He has served as president of both the Playwrights Guild of Canada and the Writers Guild of Alberta and was artistic director of Workshop West Playwrights' Theatre for six seasons. He is married to acclaimed screenwriter and novelist Susie Moloney.
Bluebirds
By Vern Thiessen
Written by Vern Thiessen
Directed by Natasha MacLellan
Featuring Kirsten Alter, Mélanie LeBlanc and Sharisse LeBrun
Costume Designer | Sherry Kinnear
Projection Designer | Christian Ludwig Hansen
Sound Designer | Stewart Legere
Lighting Designer | Chris Saad
Set Designer | Andrea Evans
Stage Manager | Teagan Keith
Choreographer | Sarah Power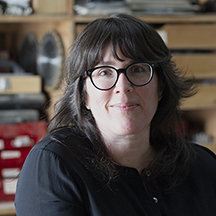 Natasha MacLellan
Director
Natasha MacLellan's love of new scripts was fostered through Playwrights Atlantic Resource Centre where she mentored with Jenny Munday. From there she started Forerunner Playwrights Theatre, which produced new works in Halifax for a decade followed by six seasons as the Artistic Producer of Ship's Company Theatre. Before she became a full time producer, Natasha worked as an actor, director, teacher and dramaturge. And, she still does those things, when she can.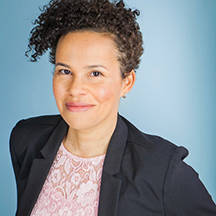 Kirsten Alter
Maggie
Kirsten couldn't be happier to be headed back to the stage, back to the Maritimes, and back to TNB! She was last spotted on the TNB stage in the Christmas production of Its A Wonderful Life: A Live Radio Play. Over the past couple of years she has kept herself busy on Zoom, with a number of new play workshops (TNB, HEIST, PARC, and The Assembly Theatre), several voice over radio spots, as well as two Norm Foster plays, The Ladies Foursome (staged outside on a golf course), and the world premiere of Wildly Romantic (filmed version), both for The Foster Festival.
Kirsten is excited to be working with this lovely cast, and the always inspiring powerhouse that is Natasha MacLellan.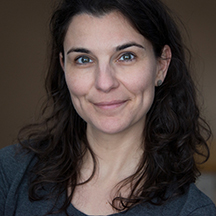 Mélanie LeBlanc
Bab
Mélanie is happy to be returning to TNB after COVID-19 brought an unfortunate end to Heroine the day before it was supposed to open! Mélanie has played The Wicked Witch of the West in the Capitol Theatre's production of Wizard of Oz and has played many well-loved characters over the years, such as Marry Poppins, Anne of Green Gables, and Patsy Cline. She has toured her one-woman show Hommage aux femmes de la guerre (Women in Wartime) across Canada and in France, and was a featured soloist in high-end venues across Asia for years. Mélanie is grateful to all who have made this adventure possible and who have stood by her through thick and thin.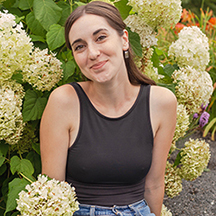 Sharisse LeBrun
Christy
Sharisse LeBrun is a theatre educator, director and actor. Having grown up in New Brunswick, she has long been involved with the local theatre community with companies including Theatre St. Thomas, Theatre UNB, Bard in the Barracks, Theatre New Brunswick, Notable Acts, and Solo Chicken. After completing her MA in drama, theatre, and performance studies at the University of Toronto, she returned home to take on the role of Director of the Theatre School, and now Director of the Young Company, for Theatre New Brunswick where she gets to spend her days sharing her love of theatre with young people. She couldn't be more thrilled or grateful to be part of this wonderful team.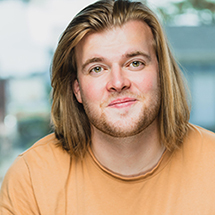 Christian Ludwig Hansen
Projection Designer
Christian (He/Him) is a theatre creator and performer with special focus in collaboration, puppetry, stage combat, and projection design. He is from Northern Friesland by the German-Danish border and now lives in Kjipuktuk/Halifax. He is a recent graduate from the Acting program at Dalhousie.
Design Credits: #IAmTheCheese (HTYP & EFT), The Proletariat (HAT), Glass Menagerie (ARC), Digidamara (B&B), Fat Juliet (EFT & SBTS), At this Hour (Zuppa).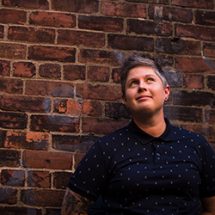 Andrea Evans
Set Designer
Andrea Evans proudly holds a BFA with Honours from York University where she studied Theatre Production and Design. With nearly 20 years' experience, she has worked as a set designer, scenic painter, and props builder for numerous theatres throughout Ontario and the Atlantic provinces. Andrea has worked for theatre companies such as the National Ballet of Canada, Saint John Theatre Company, the Chester Playhouse, Tarragon Theatre, and many others. For two seasons, Andrea worked as an assistant designer at the Stratford Festival. She has also been a guest artist / instructor at numerous high schools teaching stagecraft and design. Andrea has been nominated two times for Toronto's Dora Awards and the proud recipient of a Dora Award for Outstanding Set Design.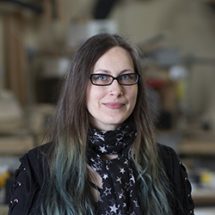 Sherry Kinnear
Costume Designer
Sherry is the costume designer at Theatre New Brunswick and serves as Head of Wardrobe for all branches of the company. Sherry most recently designed costumes for Heroine, A Brief History of the Maritimes and Everywhere Else, A Christmas Carol, Fortune of Wolves, The Boat, The Snow Queen, A Sunday Affair, Marion Bridge, Vigil and The Eighth Fire, as well as The Wizard of Oz, Beauty and the Beast, Mary Poppins, The Drowsy Chaperon, Guys & Dolls, West Side Story, Les Misérables for TNB's musical theatre, and has created costumes for The Lion, the Witch and the Wardrobe, Frankenstein, Miracle on 34th Street, It's a Wonderful Life, Little Shop of Horrors, Gifts of the Magi, The Dollar Woman, Treasure Island and many other TNB productions over the past several years.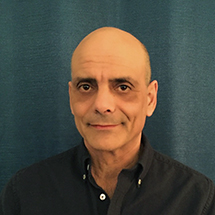 Chris Saad
Lighting Designer
Chris is happy to be working for Theatre New Brunswick. Chris is the resident lighting designer and technical director for Black Box Productions at Saint Thomas University in Fredericton. He has many lighting design credits for Theatre New Brunswick's main stage as well as providing technical support and design for TNB's theatre school. Break A Leg Everyone!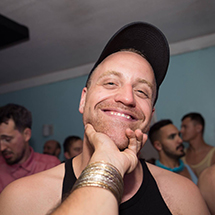 Stewart Legere
Sound Designer
Stewart Legere is a multidisciplinary artist situated between Kjipuktuk/Halifax and Tkaronto/Toronto. He is the Co-Artistic Director of Live Art company The Accidental Mechanics Group and Associate Artistic Director of ZUPPA. His performances have been presented at theatres and festivals across Canada and the internationally. He is a vocalist with orchestral pop outfit The Heavy Blinkers, and a solo singer/songwriter ("Quiet the Station" - 2017, "To the Bone" - 2020). He composes music and sound for theatre and film. An avid and passionate collaborator, his work is fascinated with vulnerability, intimacy, the destruction of persona and the celebration of performance. He is currently an artist-in-residence at The Theatre Centre in Toronto.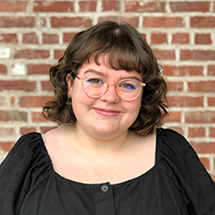 Teagan Keith
Stage Manager
Teagan (she/her) is delighted to be working with TNB for the first time! After graduating from Humber College's Theatre Production program, she returned home to Saint John to pursue a career in stage management; she's still in awe that she gets to travel around the Maritimes creating theatre and call it work. Some favourite past credits include Dear Rita (Savoy Theatre), No Man Is An Island (Atlantic Repertory Company), and Little Shop of Horrors (Saint John Theatre Company).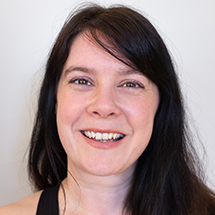 Sarah Power
Choreographer
Originally from Saint John, Sarah has been working as a professional independent dance artist and teacher since graduating from Toronto Metropolitan University in 2001. She is a founding member and current Artistic Director of Connection Dance Works.
Her career has included collaborations with musicians, dancers, filmmakers and visual artists. She has received grants for Professional Development, Residencies and Creation projects through the Canada Council for the Arts and artsnb.
Sarah continues to learn and develop work through her practice of Authentic Movement, a way of discovering movement inherent in the body instead of inventing it.
"I'm interested in intuition itself and how it can unfold. For me, it is a process of witnessing and waiting for something to happen. I see it as sitting in the middle of the creative experience, paying attention."
The first full-length production of Bluebirds was produced by Theatre New Brunswick in the fall of 2022. The production opened with two sold out performances (Oct. 26 and 27) and ran at TNB's Open Space Theatre until Oct. 30. The production then toured New Brunswick with performances in Campbellton (Theatre Restigouche), Moncton (Empress Theatre), Saint John (Imperial Theatre), St. Andrews (W. C. O'Neill Arena Theatre), Florenceville-Bristol (Carleton North High School) and Sackville (Motyer-Fancy Theatre).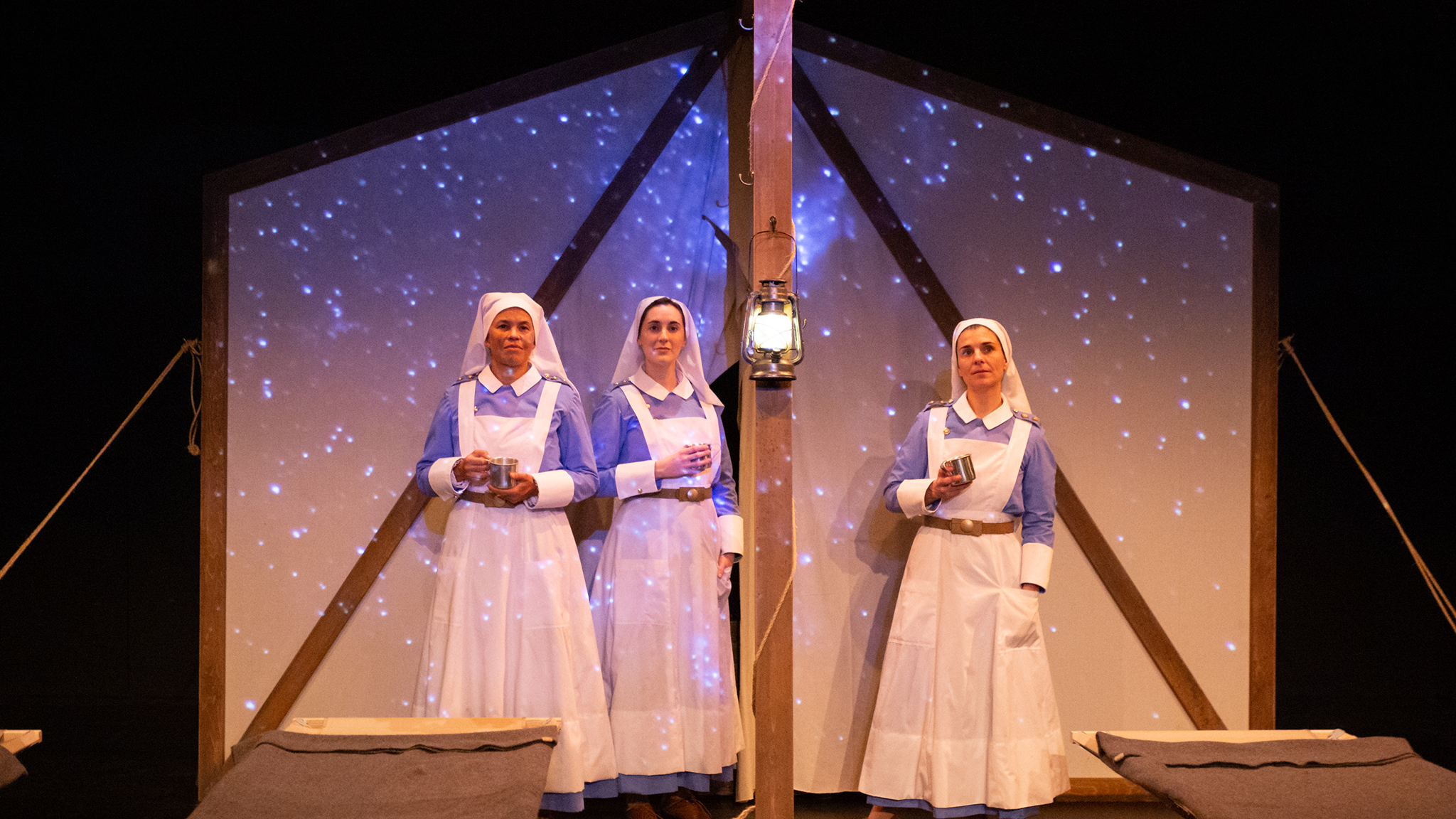 ---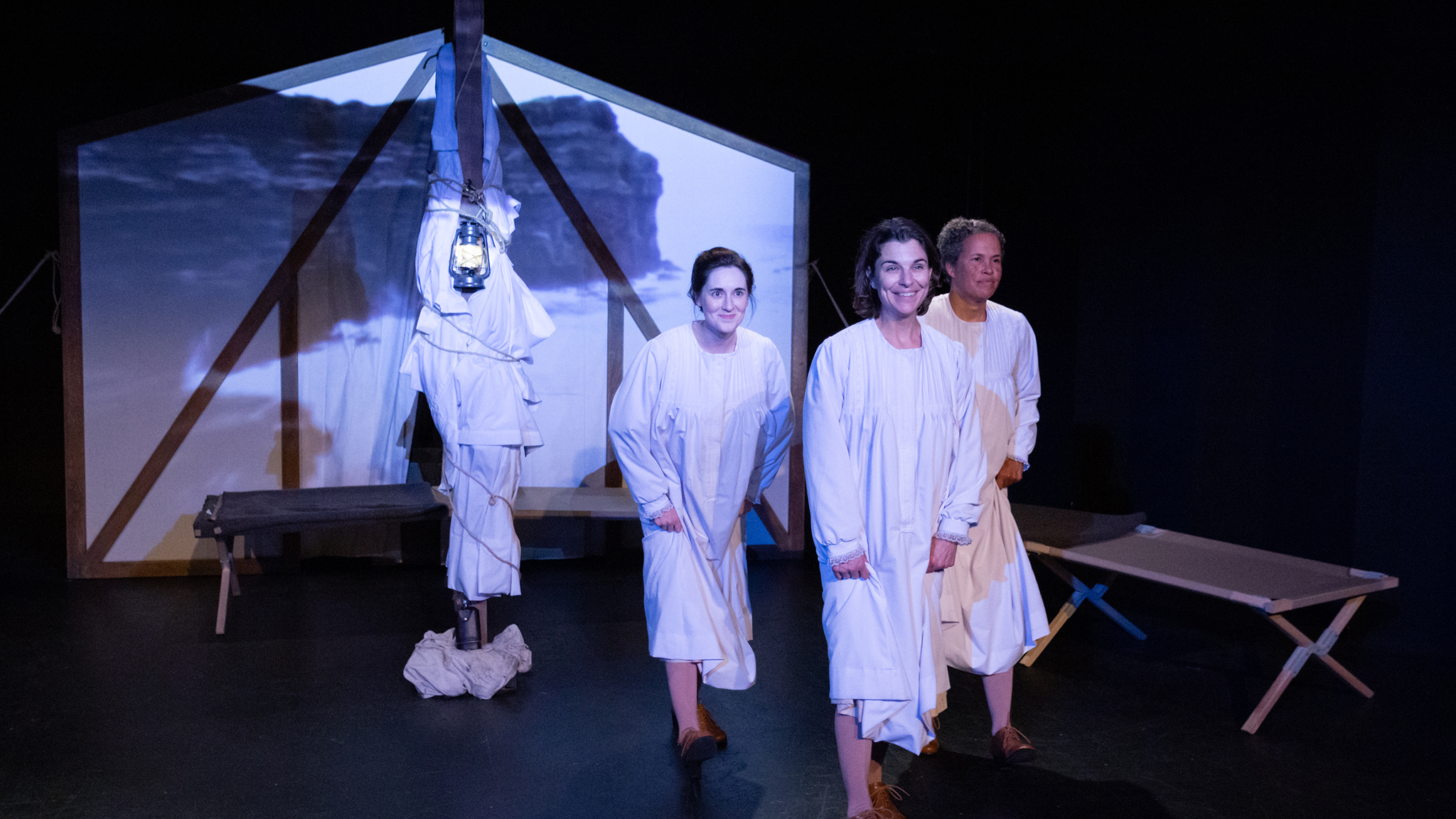 ---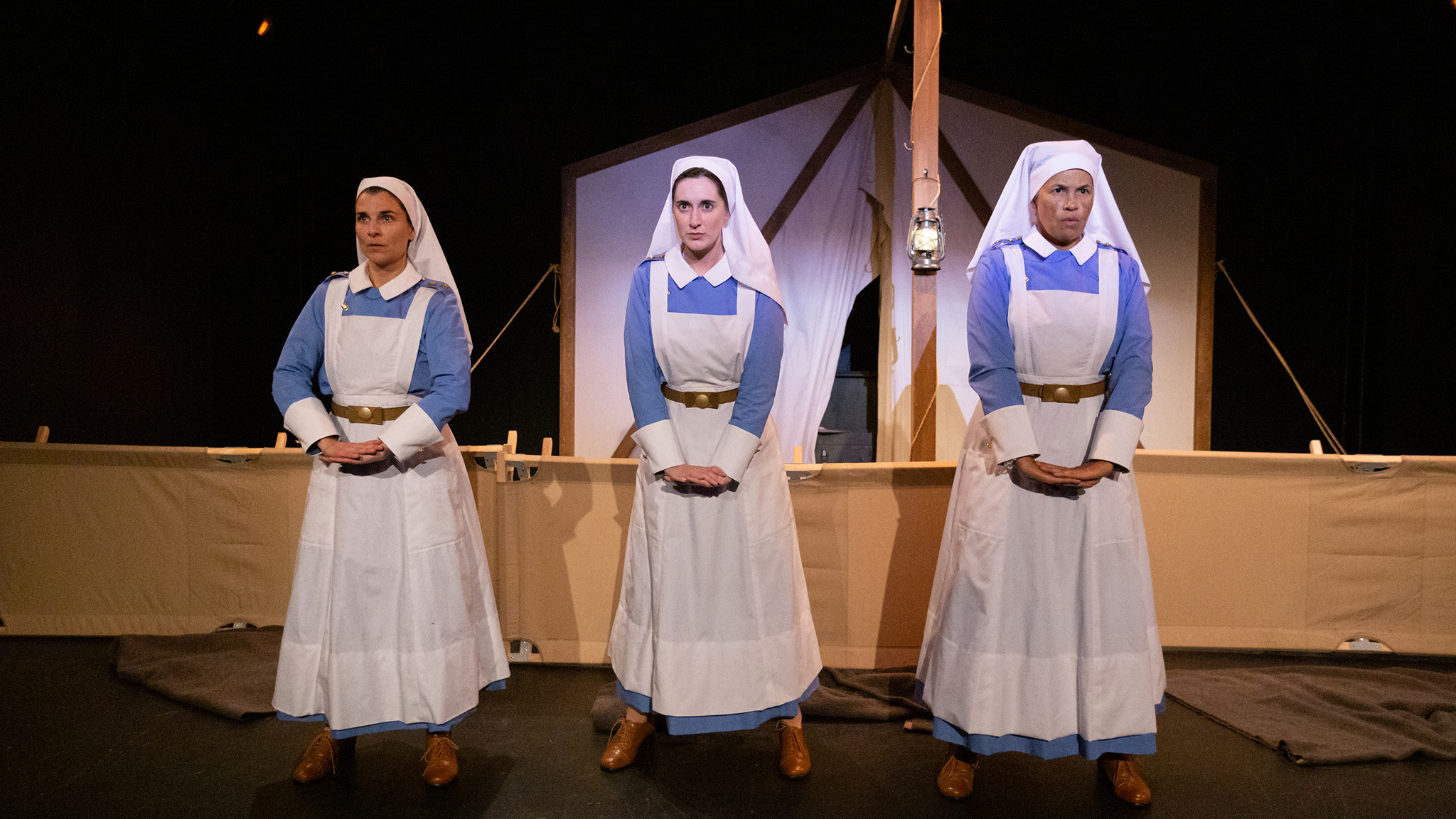 ---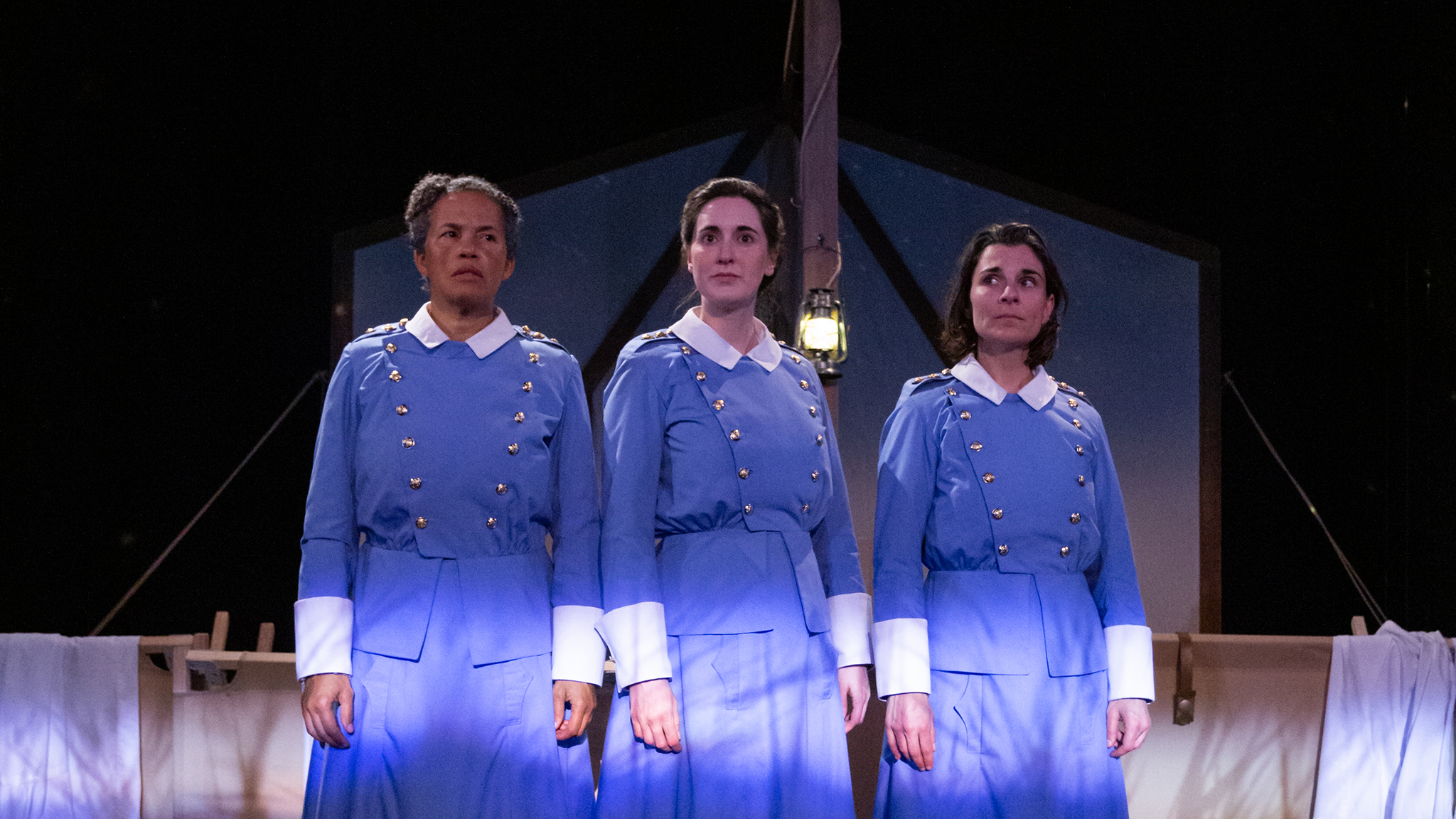 ---