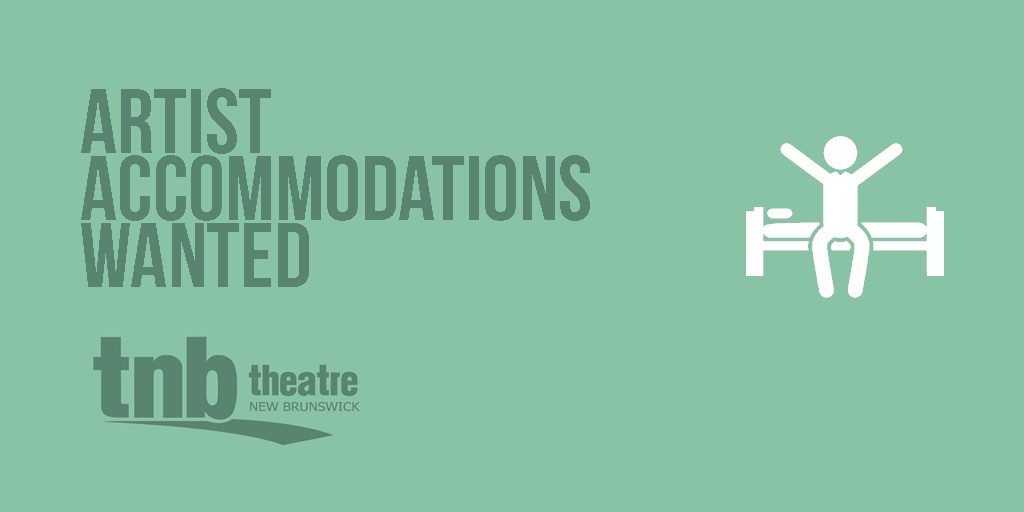 Do you have a room, suite or furnished apartment you're looking to rent on a short-term basis?
Theatre New Brunswick frequently welcomes theatre artists – actors, stage managers, designers – from outside Fredericton. We are looking to build our database of accommodation opportunities. Each of these bookings are for approximately 4-6 weeks (longer in the case of TNB Young Company artists).
Currently, we are seeking accommodations for members of the cast and creative team for our holiday production of The Lion, The Witch and The Wardrobe and the TNB Young Company.
Important amenities that artists look for are a private room, laundry access, internet access, and walking distance and/or public transport available to get them to and from rehearsals. Accommodation opportunities that allow for pets or parking are occasionally required.  We typically look for rent ranges between $120-$140 per week where kitchen and/or bathroom is shared and $150-$180 per week for private accommodations with separate kitchenette and/or ensuite.
If you'd like to host one of our artists please contact info@tnb.nb.ca.