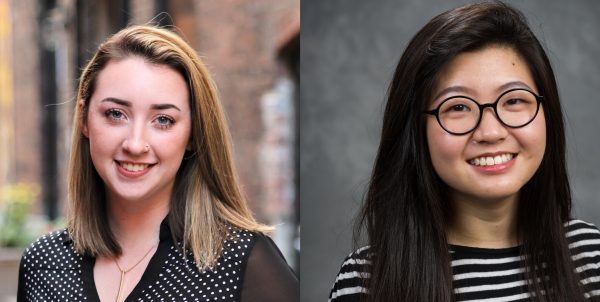 The TNB Foundation have announced the winners of the 2019 Stephen Graham Bird Award (Acting, Directing or Playwriting) and the J. Patrick Clark Award (Design, Stage Management or Technical Production).
The Stephen Graham Bird Award and The J. Patrick Clark Award are designed to recognize and encourage New Brunswick students who have demonstrated exceptional talent and potential, and who are pursuing a career in the theatre. Both awards are for students pursuing full time study.
This year's winners are:
Emma Brown – Stephen Graham Bird Award
Wei Qing Tan – J. Patrick Clark Award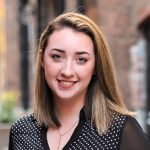 Emma Brown – Stephen Graham Bird Award
Emma Brown is a theatre artist hailing from St. Stephen, NB. She is currently heading into her third year of the acting program at Dalhousie University's Fountain School of Performing Arts in Halifax, NS. Upon graduation in 2021, her goal is to continue producing theatre that features voices that have historically remained unheard, like the voices of women and of the LGBTQ+ community. Over the past two years, Emma has been involved in several productions at Dalhousie University; however, her favourite experience so far has been directing 5 Lesbians Eating a Quiche with the Dalhousie Theatre Society. The cast and crew of 5 Lesbians consisted solely of female and non-binary students, in addition to featuring women of colour, trans actors, and Indigenous students. She hopes to continue producing theatre that represents the diverse population of Atlantic Canada as she continues her career. Emma would like to extend her sincerest gratitude to the jury for providing her with this award, and for allowing her to continue studying her passion.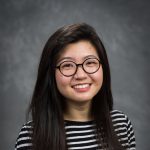 Wei Qing Tan – J. Patrick Clark Award
A recent graduate from St. Thomas University, Wei Qing Tan will be attending the National Theatre School in the fall for Production Design and Technical Arts. She's been involved in Fredericton's theatre community over the past four years with companies including Solo Chicken Productions, Theatre New Brunswick, Theatre UNB, Theatre St. Thomas, Buttercup Productions, NotaBle Acts, and Bard in the Barracks. She is thankful to all in the community who've supported her and entrusted her with challenges. She's excited to further explore the various aspects of production and see where this next journey will take her!
We wish Emma and Wei Qing all the best in the coming school year and beyond.