PUPPETRY AND OBJECT ANIMATION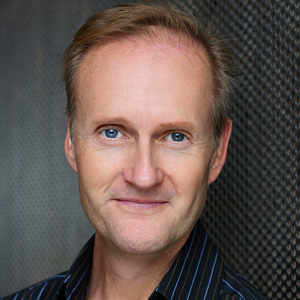 April 9 – 10, 2016 | Fredericton, New Brunswick | TNB Rehearsal Hall | Registration Deadline:  April 1st, 2016
Theatre New Brunswick is excited to announce an upcoming workshop with renowned puppeteer and educator, Mike Petersen.
"Mike is an absolute master of his craft," said TNB artistic director Thomas Morgan Jones. "Early in his career, he worked on the film Labyrinth with David Bowie and TV's Fraggle Rock with Jim Henson, and his craft and abilities are built on this foundation.  Decades later, he is still performing and is currently on a national tour."
Peterson's two day workshop will be tailored to all levels of skill and interest and is guaranteed to be an enjoyable mix entertainment and education.
"He is a passionate and avid teacher," said Jones, "and is currently developing a curriculum for teaching puppetry.  Workshop participants will be able to experience his wisdom and experience firsthand.  And, to boot, it will be absolutely brilliant good fun.  Having taken his workshop before, it is a blend of rigorous practical tools alongside imagination and play!"
This two day workshop is open to everyone.  Times: Saturday 2PM – 6PM | Sunday 10 AM – 2 PM.  Cost is $85+HST. To register or for more information, please visit www.tnb.nb.ca or contact Joanna Bryson at info@tnb.nb.ca or 460-1381 Ex106
Instructor Bio – Mike Petersen
Mike Petersen's career began on Jim Henson's Fraggle Rock in 1984. Since then he has performed across Canada, throughout the U.S. and in Japan, Australia, Nigeria, Britain, Singapore and Poland with such companies as Mermaid Theatre, Neptune Theatre, Festival Antigonish, Kaleidoscope Theatre, the Edinburgh Puppet Company, Poland's Teatr Arlekin, and Theatre Beyond Words. Film and television credits include Fraggle Rock, Labyrinth, Black Harbour, Emily of New Moon, and the award-winning CBC pre-school series The Mighty Jungle. Mike created and performed in As You Puppet at YPT, and also played host "Papageno" in a series of classical music concerts for children called Music & Truffles with Anton Kuerti. He appeared opposite Kevin Spacey in the feature film Casino Jack and acted with Dean Cain in the Hallmark Christmas special The Case for Christmas. Most recently, Mike completed 65 episodes of Toopy & Binoo Vroom Vroom Zoom (now airing on TreeHouse), and is a proud member of Theatre Direct's Dora Award nominated ensemble for the tabletop puppet play, The Old Man and the River.
In his developing role as a teacher of puppetry, Mike has worked alongside Graham Whitehead at Mermaid Theatre, Allen MacInnis at YPT, Lynda Hill at Theatre Direct, Eric Woolfe at Eldritch Theatre, and Seanna Kennedy, director of the first Canadian production of Avenue Q at Lower Ossington Theatre, Toronto.