Saturday, January 12, 2019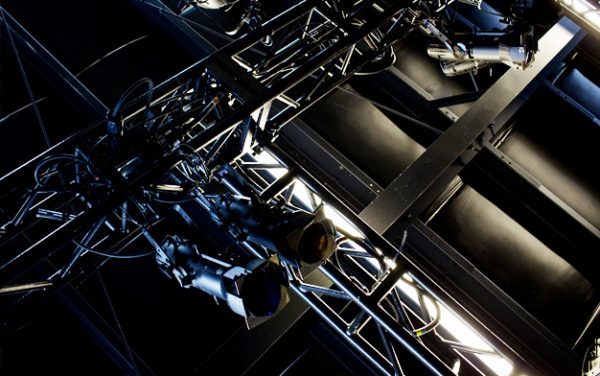 Fresnel, curve shape, layering, shutters. Have you heard any of these terms used in the theatre and wondered what they meant? Have you ever wanted to learn how to take a lighting design from page to reality? Are you a director that wants to learn how to better communicate with designers?
Theatre New Brunswick is offering 'A Sampling of Technical Theatre' workshop. Learn the parts of and how to hang and focus different types of theatrical lighting fixtures. Explore how to build and shape your sound design on professional cueing software, Qlab. Find out how to take your images and create a dynamic projection backdrop.
Trent Logan (Technical Director- TNB) and Mike Johnston (Technical Director- UNB) will be holding a workshop on the basics of theatrical lighting, sound, and projection, Saturday January 12 at the Open Space Theatre, 55 Whiting Road. This workshop aims to teach the practical aspects that go behind the technical elements of theatrical productions. Introductory instructions in all of these fields PLUS opportunities to get hands on with the software and equipment used to greater solidify your training.
When: Saturday, January 12, 2019
Time: 10:00 – 2:00 p.m. – Instruction Period | 2:00 – 4:00 p.m. – Hands-on Practical Experience
Where: TNB, Open Space Theatre, 55 Whiting Road, Fredericton, NB E3B 5Y5
Cost: $40+HST
To register, please email info@tnb.nb.ca