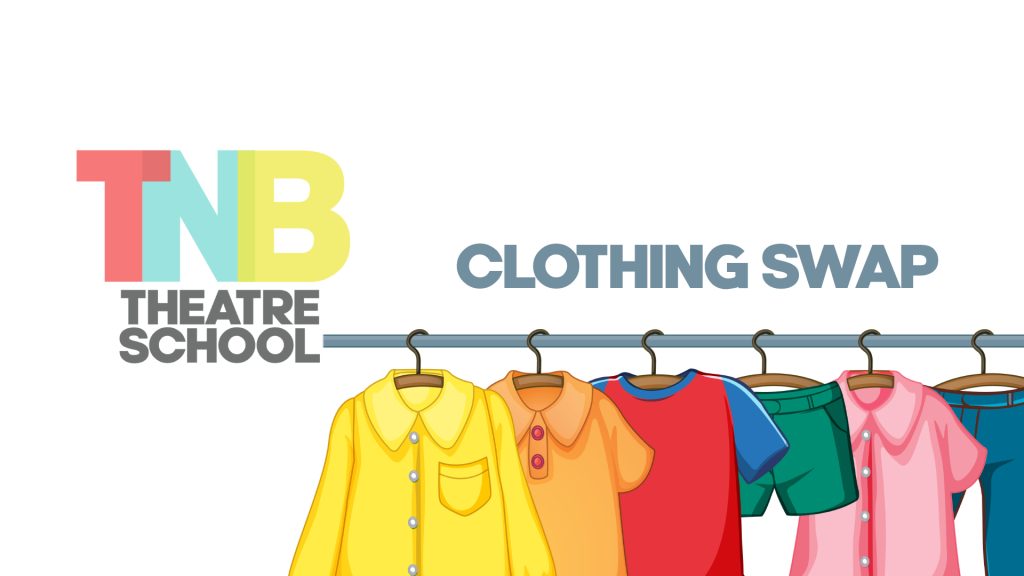 Just in time for Halloween and the coming winter season, TNB Theatre School is hosting a clothing swap!
Here's How it Works:
Gather 5-20 items of children or teen clothing you no longer need. They can be halloween costumes, winter wear, dance shoes, accessories or everyday clothes!
Make sure the pieces you choose are clean and in good condition
TNB will also be donating costume items from our wardrobe collection
Drop them off during your theatre school class between Tuesday, October 10th and Friday October 20th.
Clothing Swap Day
When: Saturday, October 21st from 9AM-2PM.
Where: Theatre New Brunswick 55 Whiting Road
Pop by anytime between 9 a.m. and 2 p.m. with a reusable bag to browse the items and take home some new to you pieces! Feel free to bring along interested family and friends.
TNB will take care of donating the remaining items.
If you have any questions feel free to email Sharisse at tsinstructor@tnb.nb.ca