The first Disability Atlantic Arts Symposium takes place online Oct. 22-24.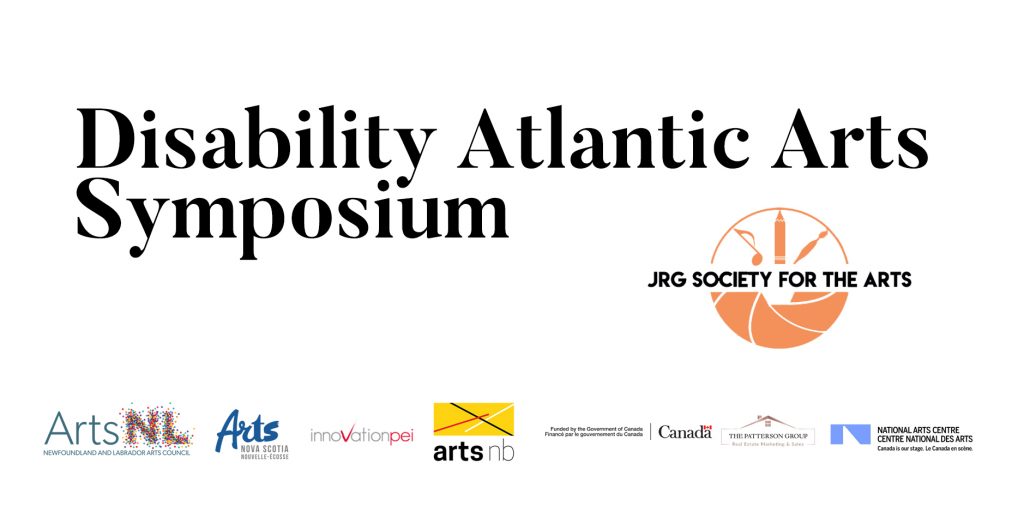 As a performing arts organization, the events of the past two years have provided us with plenty of time to reflect on the work we do. This unexpected influx of time has allowed us to open many new doors of possibility while waiting patiently for others to unlock.
One of the most important decisions we have made over the past year was to commit to finding new ways to share our resources in support of artists and organizations outside our immediate circle. We have welcomed guests into our theatre to rehearse, have offered support to artists writing grants and by way of Artistic Director Natasha MacLellan's association with the Halifax-based JRG Society for the Arts, are currently helping to deliver Atlantic Canada's first symposium for Disability-identifying artists.
"Theatre New Brunswick is happy to be one part of an extraordinary group of artists planning the Disability Atlantic Arts Symposium," said MacLellan, herself a member of the JRG board. "The planning committee for this event consists of a representative from JRG, myself from TNB and an artist from each of the four Atlantic Canadian provinces. We are proud to be facilitating important discussion in our region."
The Disability Atlantic Arts Symposium was conceived over the past year as JRG looked to diversify its impact on the community. With a reduced schedule of commitments this fall, TNB opted to join in support of this new initiative and help get it off the ground.
"I have the ability, through my work, to access infrastructure that makes administrating and producing easier," said MacLellan. "For example, the team at TNB has a Production Manager who can facilitate online meetings, set deadlines and make magic happen. We have a Director of Communications who knows how to promote activities and we have the ability to run payroll and write contracts. Producing an event like this symposium is what we do, and it felt like a most natural fit, given we are focussing on being a more community-oriented member of the artistic community in the Atlantic Region."
The inaugural Disability Atlantic Arts Symposium will include three panel discussions exploring art creation and funding. The three-day event concludes with an online cabaret showcasing live and pre-recorded performances by artists from across the Atlantic region.
Tickets are available through Eventbrite and programming runs Oct. 22-24.