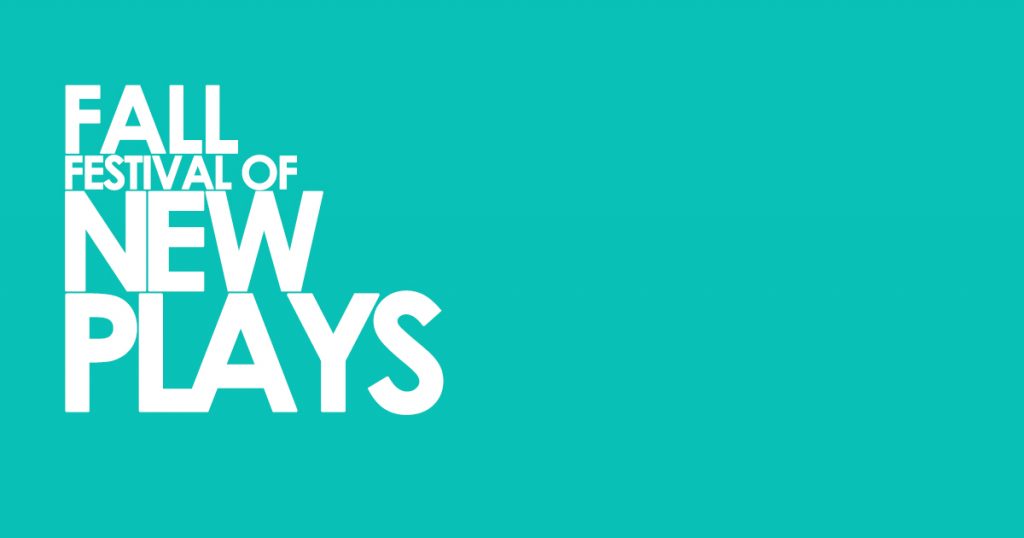 Theatre New Brunswick's 2021 Fall Festival of New Plays will run from October 1-3 and feature a selection of live-streamed readings of new plays in development by playwrights from New Brunswick and Atlantic Canada.

"This year's festival will take a decidedly different approach to what we presented in the fall of 2020," said Natasha MacLellan, TNB's artistic director. "This year we will feature plays both received through our summer call for submissions and work by some of the many playwrights we have commissioned over the past twelve months. We have such a wealth of writing talent here in New Brunswick and across the entire Maritime region. I'm really looking forward to sharing some of these voices with you in the days to come."

Commissioned playwrights currently writing for Theatre New Brunswick include Kirsten Alter, Anthony Bryan, Beau Dixon, Ryan Griffith, Don Hannah, Jena McLean, and Natalie Sappier.

"The beauty of commissioning new scripts is that we have a greater awareness of what is being written by New Brunswick writers," said MacLellan. "It makes programming future seasons easier, as we are being proactive about ensuring there are new plays out there that represent the diversity of New Brunswick."

TNB's Fall Festival of New Plays was born out of pandemic isolation. Launched in 2020, the event paired new, emerging, and established playwrights with dramaturges, directors and a full cast of actors to bring their latest work to life. Scripts were workshopped, cast, and performed as live-streamed events. With help from the Province of New Brunswick, TNB was able to employ close to 50 playwrights, actors, directors and dramaturges resulting in 13 completed scripts ready for the stage. Two of the plays workshopped in our 2020 festival have since been produced by other companies, thus expanding the reach and voices of artists from our province.

With programming slowly returning to pre-pandemic familiarity, and with it more artists returning to regular work, this year's Fall Festival will involve the work of five playwrights receiving support from more than 30 artists culminating in a series of live-streamed readings running Oct. 1-3.

Additional events stemming from the Fall Festival and the ongoing commissions are being planned for the months ahead. These may take the shape of online discussions, workshops and an exploration of the creative process. Watch for news on these events coming in the weeks ahead.

This year's participating playwrights are David Hunter, Kaitlyn Adair, Ryan Griffith, Gordon Mihan and Don Hannah.

A full schedule and list of participating artists can be found below.
All live links will be posted at tnb.nb.ca and on our social media channels days before each scheduled reading.
Friday October 1 | 7:30 p.m.
Clynelish by David Hunter
Clynelish is a Single Malt Whisky distilled in a small Scottish village in Sutherland. The whisky is aged for fourteen years before being bottled and sold all over the world. This play is about one particular bottle that has found its way to a bar in Fredericton. It's being enjoyed by two middle aged men, Andrew and Colin, who talk about life – their life. The stories are all the same and always about the past; romantic nonsense that gets in the way of things that really need to be confronted.
Saturday October 2 | 2 p.m.
I Hope You Can See The Birds by Kaitlyn Adair
Following a massive heart attack, Kaitlyn urges her grandfather Bryan to get the help he needs to survive. With his wife in a care home and death looming over him, can Bryan learn to survive on his own before it's too late?
Saturday October 2 | 7:30 p.m.
We Might Never Speak Again by Ryan Griffith 
One year ago, at a party at a fabulous estate, newly engaged couple Gary and Bell left in body bags. Now, with the help of a podcasting duo, the survivors are piecing together what really happened the fateful night Bell predicted they might never speak again. 
Sunday October 3 | 2 p.m.
Welcome to the Gallows by Gordon Mihan
Through decades of New Brunswick history across time and space, a young woman takes on the mantle of her father as a Hangsman, accompanied by her constant companion, Death, through a journey of mercy and self-discovery.
Sunday October 3 | 7:30 p.m.
Resident Aliens by Don Hannah
In 1959, Vivien Larsen set off from Moncton in a horse drawn wagon to meet Walt Disney with a secret that she would take to her grave. At the same time, a young gay boy growing up in Shediac is beginning to understand himself and the divides that threaten to tear his community, province, and family apart.