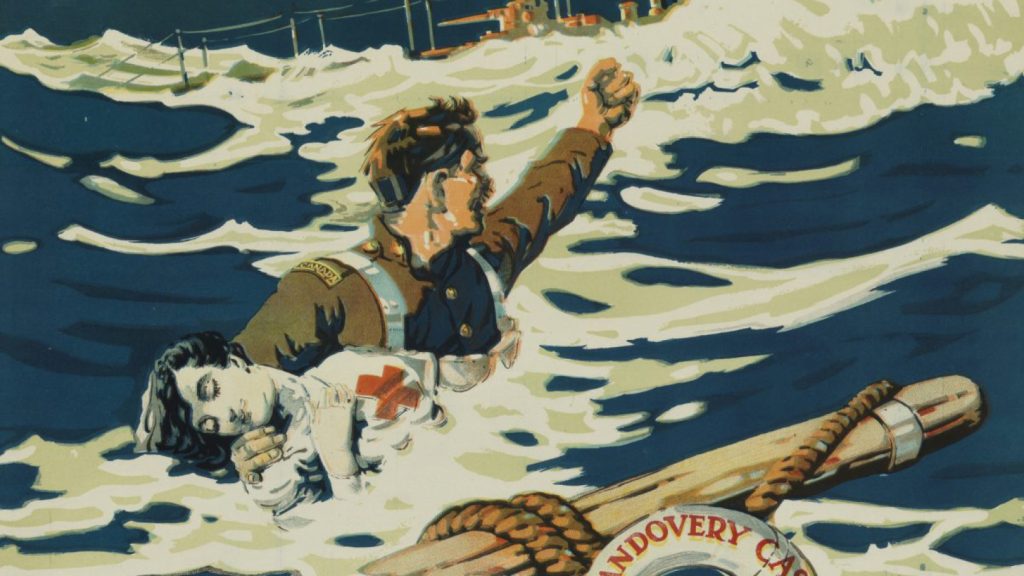 Author Dianne Kelly will join us Oct. 26 for a pre-performance conversation about Canada's Nursing Sisters.
We're very pleased to announce author Dianne Kelly will be joining us for a pre-show talk in the lobby before our Pay What You Wish preview performance of Bluebirds on October 26. 

Dianne Kelly's book Asleep in the Deep (Goose Lane Editions) tells the story of the HMHS Llandovery Castle, a Canadian hospital ship that was sunk by a German U-boat while returning to England, in contravention of international law. Two hundred and thirty-four crew members died, including fourteen nursing sisters. It was the most significant Canadian naval disaster of the First World War. 

For her talk, Dianne will provide some valuable context for our production sharing information on Canadian nurse's motivation to serve in WW1, the living conditions endured, and the unique status of Canada's Nursing Sisters – Lieutenants – Officers in Canadian Army Medical Corps, and how they were commemorated after the war.  

She will also have copies of her book for sale for $20 each. 

The talk is free to attend and will take place at 6:30 p.m. in the lobby of the Open Space Theatre, 55 Whiting Road. The talk will last approximately 30-40 minutes. Showtime is 7:30 p.m.