An Indigenous led artist development initiative with Theatre New Brunswick.
Request for Artist Proposals. Application deadline: November 10.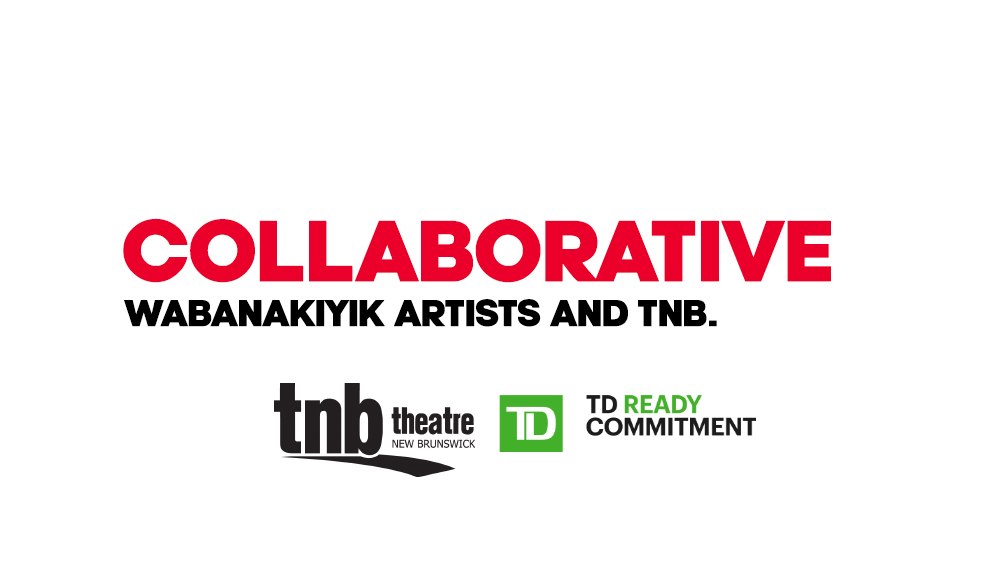 Theatre New Brunswick invites New Brunswick-based Indigenous artists to submit proposals for Collaborative: Wabanakiyik Artists and TNB – a new Indigenous led artist development program from Theatre New Brunswick.
Focusing on the development of performance-based projects (including theatre, dance, music, comedy, and storytelling) this artist residency initiative will provide project and career development resources and public performance opportunities to New Brunswick-based Indigenous artists with mentorship from Wolastoqiyik Indigenous Artist Natalie Sappier.
Using theatre as a tool to share stories, explore ideas, to create and to play, our aim with this project is to reinterpret our theatre's role as a forum for sharing stories by supporting the development of new and emerging Indigenous artists from across our province and from the 15 First Nations that exist within our provincial borders.
Overview
Tell us your idea. What are you working on? What are your goals for you project? What do you want to create? Successful artists will receive an $5000 honorarium for creative residencies taking place between February and July 2023. Theatre New Brunswick will also provide a modest budget for travel and accommodations, artist per diems, and elder consultation while in residence. If you have any questions about this project and your eligibility, contact artisticdirector@tnb.nb.ca.
Eligibility
Applications are open to self-identifying Indigenous artists ages 18 and up from New Brunswick.
Application Process
Applications submitted in video, audio, or written form should include an outline of each artist's proposed work and their goals for their residency. Applications can be sent to submissions@tnb.nb.ca The deadline for submissions is November 10.
Accessibility Requests
We aim to provide an accessible experience for all applicants. If you have restrictions that need to be accommodated to participate in any phase of the application process fully, please contact us at artisticdirector@tnb.nb.ca
Timeline
November 10, 2022: Deadline for applications
November 18, 2022: Artists announced
February – July 2023: Project period
Collaborative: Wabanakiyik Artists and TNB is made possible through the generous support of TD Bank.
Theatre New Brunswick acknowledges that it carries out its work on the traditional unceded territory of the Wolastoqiyik, Mi'kmaq and Peskotomuhkati peoples. This territory is covered by the "Treaties of Peace and Friendship" which these nations first signed with the British Crown in 1726. The treaties did not deal with the surrender of lands and resources, but in fact recognized Mi'kmaq and Wolastoqiyik title and established the rules for what was to be an ongoing relationship between nations.