Call For Auditions for TNB Young Company's 2018 Programming.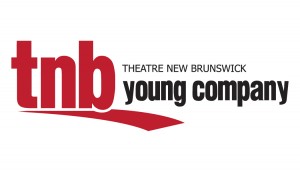 Online Submissions
(Fredericton, NB) The Theatre New Brunswick Young Company (TNB Young Company) nurtures emerging professional actors who are supported by talented designers and production staff and is an opportunity for emerging theatre artists to work in a professional theatre environment.
The comprehensive program will include rehearsing two productions with professional theatre artists, a performance tour of schools (February – April), and teaching drama workshops to children.
Theatre New Brunswick will be hiring three (3) actors and one (1) stage manager/actor. TNB Young Company actors must be Non-Union.
TNB seeks to be a reflection of the audience we serve. We encourage submissions from artists of all genders, cultural backgrounds and abilities.
Please send via email a current photo, resume, and video audition with one (1) contemporary monologue. Due to the high number of submissions, only those invited for a callback will be contacted.
Deadline to submit: 07/28/2017
Email applications to: info@tnb.nb.ca
Contact name: Joanna Bryson
Contact email: submissions@tnb.nb.ca
Contact phone: 506-460-1381
Engager website: www.tnb.nb.ca
2018 Productions:
GOODBYE MARIANNE (Young Company)
By Irene Kirstein Watts | Directed By Tania Breen | Part of our 2017/2018 Season
A special production marking the 8oth anniversary of the Night of Broken Glass.
On the 80th anniversary of the Night of Broken Glass, TNB Young Company share the
true story of one Jewish family as they face the growing upheaval and political unrest
brought on by the rise of Germany's Nazi Party.
CASTING:
Actor 1: Marianne
Actor 2: Ernest, Mr. Kohn, Mr. Altmann
Actor 3: Mrs. Kohn, School Secretary, Inge
A HERMAN TALE (Young Company)
By Paul McAllister | Adapted and Directed By Tania Breen | Part of our 2017/2018 Season
A world premiere adaptation of this new New Brunswick children's classic.
A Herman Tale is the story of an under the bed monster who longs to play with the
street monsters outside. It was written by Fredericton author Paul McAllister, and
will be adapted for the stage by Young Company director Tania Breen.
CASTING:
Each actor will play several parts. Experience working with puppets is an asset.