TNB Young Company is going digital for 2021, creating teaching tools and working with remotely with students from across New Brunswick.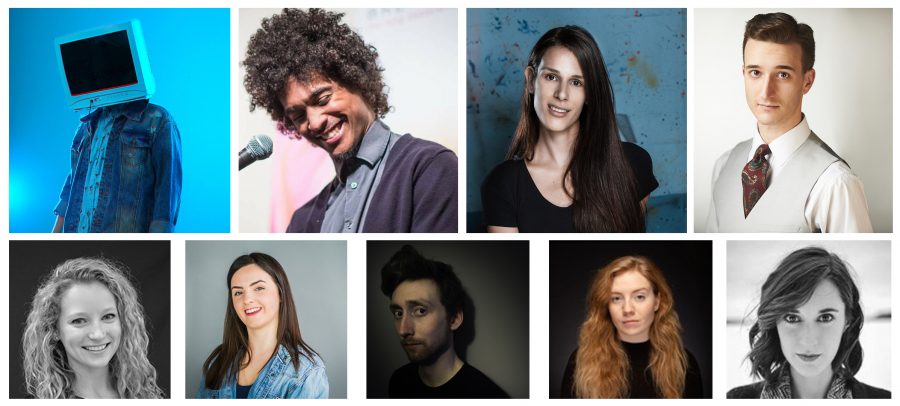 It's an unusual time to say the least. With no school tours on the books for the months ahead, our 2021 Young Company team have shifted their focus from rehearsal to creation. Our artists areFor the first time in TNB Young Company history, we're not preparing to tour hard at work developing a series of teaching tools aimed at helping teachers use theatre as a way to create in the classroom. As the year progresses, Company members will begin working remotely with students across the province to collectively develop a new work of theatre.
This year's company includes Anthony Bryan, Jillian Hanson, Lara Lewis, Robbie Lynn, Naomi McGowan, Alex Rioux, Dawson Sacobie and Ryan Tapley working together with directors Sharisse LeBrun and Courtney Arsenault.
Next week we'll be launching a series of weekly videos on our social media to share the work that is happening and to introduce you to this amazing team of creators! Keep your eyes open for those.
Thank you for helping us reach our fourth quarter fundraising goal! 
The last four months of the year involved a significant fundraising campaign in support of this year's TNB Young Company. We set a goal to raise $20,000 through sponsorships, grants and individual donations. Thanks to the Fredericton Community Foundation, the LeBrun Family Foundation and everyone who reached out to make a personal contribution to our goal, we were able to surpass our expectations!
Our new three year partnership with the Beaverbrook Canada Foundation will see this amount matched dollar for dollar, effectively strengthening our Young Company at a time when we need it the most.
Thank you all!