Theatre New Brunswick's 50th anniversary gala to be held on October 13 at the Delta Fredericton.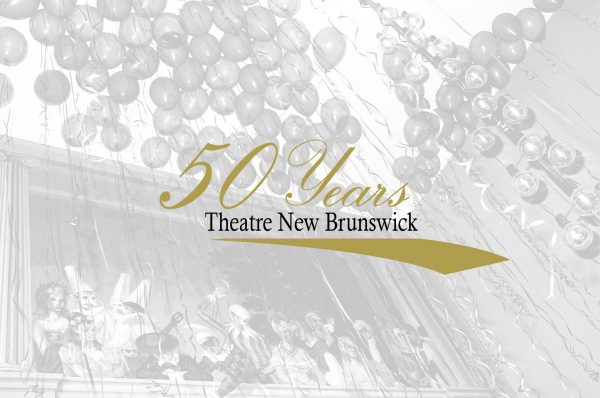 (Fredericton) – One of New Brunswick's most beloved artistic institutions is celebrating five decades of theatre magic in 2018 and they're celebrating in style. Theatre New Brunswick (TNB) will celebrate a golden milestone with a 50th Anniversary Gala on October 13.
"In 1968 I was sitting in my dentist's chair, and I told him I wanted to start a theatre company," said Walter Learning, founding artistic director. "He told me to talk to his wife. She was the head of the IODE, and they used to sponsor the Canadian Players. So I contacted her. She had twelve hundred dollars in that bank account and she gave it to me. That was the first money given to start Theatre New Brunswick."
As Canada's regional theatre landscape evolved, so did TNB.
"In many ways, TNB reflects the changes we've seen in regional theatre across the country beginning as a touring company to bring the best of theatre to communities of all sizes through both main stage and TNB Young Company," says TNB Foundation Chair Ilkay Silk, herself a founding member of the TNB Young Company . "Thanks to the presence of theatres such as TNB, more local voices and talent gained confidence and exposure. This is reflected in the TNB of today which nurtures new works by diverse and emerging voices from its new, permanent home in the intimate Open Space Theatre on Whiting Road."
Silk says the 50th celebration unites TNB's proud past and hopeful future by bringing together some of the company – and province's — most treasured talent while also showcasing new voices as well emerging performers from the TNB Theatre School.
The evening will include performances from:
TNB Founder Walter Learning
Norm Foster, Canada's most-produced playwright
Marshall Button
Shawn Wright
Tania Breen, and
Current and former students from TNB's Senior Musical Theatre program
"This is not just any gala," says Silk. "Guests will enjoy performances from New Brunswick theatre legends, have the opportunity to bid on extraordinary arts experiences in our live auction and be the first to take home a copy of TNB's commemorative 50th Anniversary publication."
Details on the commemorative publication coming soon.
Tickets for the gala are currently on sale at tnb.nb.ca
TNB 50th Anniversary Gala | 6:30 p.m., October 13, 2018 | Delta Fredericton | Tickets $175