Antoine de Saint-Exupéry's timeless novella, The Little Prince, will be the focus of the 22/23 TNB Theatre School Senior Acting program.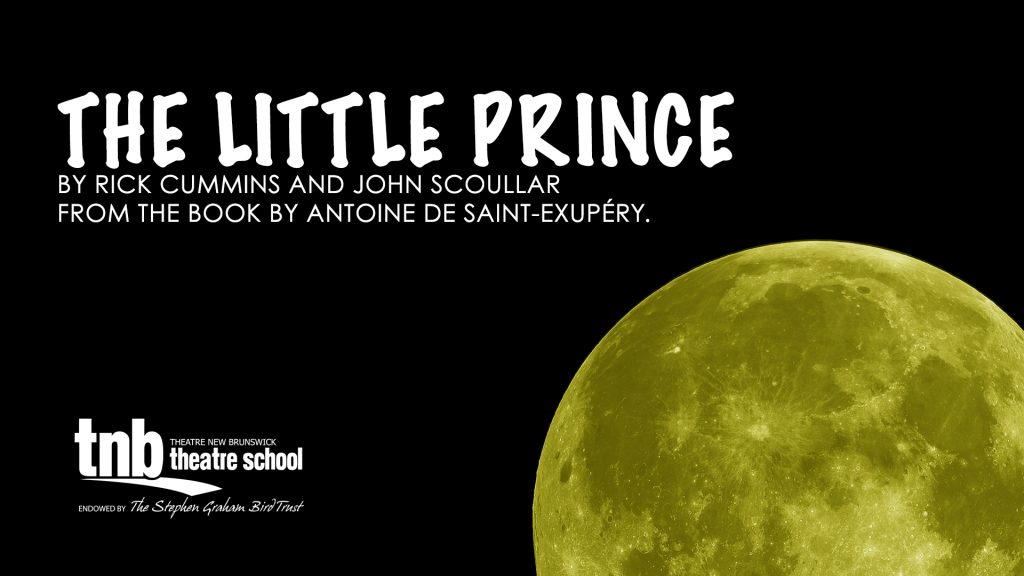 This year, TNB Theatre School's Senior Acting students will explore Antoine de Saint-Exupéry's timeless classic, The Little Prince. The play, adapted from the musical by Rick Cummins and John Scoullar, will challenge students and teachers alike to think and dream big as they work to bring this universal story to life.
"The Little Prince has been one of my favourite stories since I was young," said TNB Theatre School Director Sharisse LeBrun. "We had a French exchange student stay with us when I was a kid and she brought a copy of the book as a gift. I love what it's about. I love how on one layer it's a children's story about love and exploration and having big questions, and what it's like to be a kid in what feels like a grownup's world. But it's also one of those stories that every time you encounter it there are new things to be found depending on where you are in life, your age, and your experiences.
"I'm excited for us to look at how this play has been done in the past and then dream up the way we will do it as a group of young actors," she said.
Last year's Senior Acting production of Little Women was among the first TNB Theatre School class productions to happen on stage since the arrival of Covid-19. It was also the first Senior Acting production to be staged at the Fredericton Playhouse.
After pandemic restrictions were lifted last year allowing Theatre School classes to resume, LeBrun chose to focus much of the year's Senior Acting work on reconnecting students with the creative process, building confidence, and re-establishing trust in the theatre process.
"Last year was a lot about relearning the process," said LeBrun. "We hadn't done a play in a while that we had to share publicly so last year was a lot of relearning how to trust our instincts, how to trust each other, and to trust in the process knowing that we will have a beautiful show in the end. I believe all the students in our Senior Acting class know what they are capable of in that way so it's time to challenge ourselves further.
"Our show this year is very much about leaving home and stepping into the unknown and I think through the process of bringing this play to life, we'll be asking our students to do something similar," she said. "To tell a story like this, we have to think bigger, beyond the universe we live in."
TNB Theatre School's Senior Acting program is a full year program running from September to April. This class is open to students grades 9-12. Senior Acting students study advanced movement, acting theory, voice, as well as additional workshops in preparation for further theatre studies. Students will learn about scene study and script analysis as they collectively work through a script and build a show they will share on stage at the Fredericton Playhouse in the spring.
Registration for all fall and full year classes at the TNB Theatre School are now open. For more information, check out our fall/winter class details HERE.