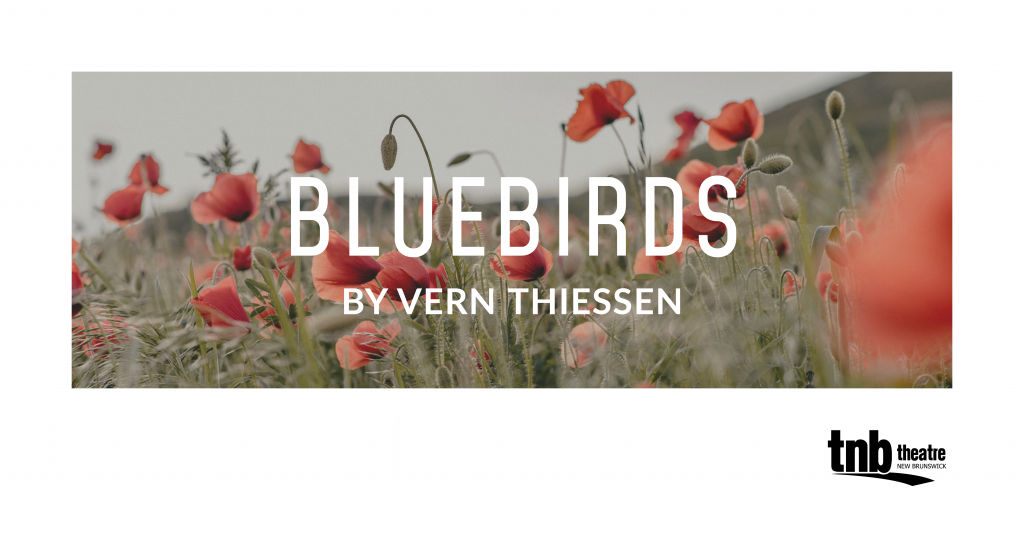 Our first show of the year will be the world premiere production of Bluebirds, by Governor General's Award-winning playwright Vern Thiessen.
Bluebirds was one of the plays workshopped during our first Fall Festival of New Plays back in October of 2020.
About The Play:
Set in Étaples, France in 1918, Bluebirds tells the story of nurses Christy, Maggie, and Bab who have crossed oceans to care for wounded Canadian soldiers in the Great War. Despite the terrible injuries they must deal with, they manage to stay hopeful as the dangers of the front draw closer to their hospital. Through it all, the three women find friendship, independence, power, and influence in a place where men, once again, are trying to destroy the world.

This world premiere production will be directed by Natasha MacLellan and feature three New Brunswick-born actors: Kirsten Alter (Come Down From Up River, It's A Wonderful Life), Mélanie LeBlanc (Heroine) and Sharisse LeBrun (Miss Bennet: Christmas at Pemberley).
About the Playwright: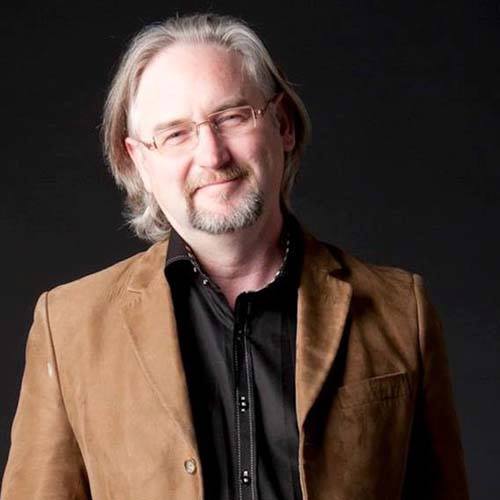 Vern Thiessen is one of Canada's most produced playwrights. His plays have been translated into five languages and have been seen around the world. Vern is the recipient of the Dora Mavor Moore and Elizabeth Sterling Haynes awards for Outstanding New Play, the Carol Bolt Award, the Gwen Pharis Ringwood Award, and the Governor General's Literary Award for Drama, Canada's highest honour for a playwright.
Reserve Your Seats:
Bluebirds will open October 27 and run until the 30th at the Open Space Theatre in Fredericton with a special Pay What You Wish preview performance on October 26. After that, the production will tour the province in the leadup to Remembrance Day.
Tickets for all Fredericton performances are on sale now, as well as tickets for tour performances in Campbellton, St. Andrews and Florenceville-Bristol. Tickets for Moncton and Saint John performances will be available in the coming days.
Performances:
October 26 | Open Space Theatre | 7:30 p.m. | Fredericton, NB
October 27 | Open Space Theatre | 7:30 p.m. | Fredericton, NB
October 28 | Open Space Theatre | 7:30 p.m. | Fredericton, NB
October 29 | Open Space Theatre | 2:00 p.m. | Fredericton, NB
October 29 | Open Space Theatre | 7:30 p.m. | Fredericton, NB
October 30 | Open Space Theatre | 2:00 p.m. | Fredericton, NB
November 1 | Polyvalente Roland-Pépin High School | 7:30 p.m. | Campbellton, NB
November 2 | Empress Theatre | 7:30 p.m. | Moncton, NB
November 3 | Imperial Theatre | 7:30 p.m. | Saint John, NB
November 4 | W.C. O'Neill Arena Theatre | 7:30 p.m. | St. Andrews, NB
November 5 | Carleton North High School | 7:30 p.m. | Florenceville-Bristol, NB