Barlow's play Inspiration Point enters a new stage of development with help from director Ryan Cunningham.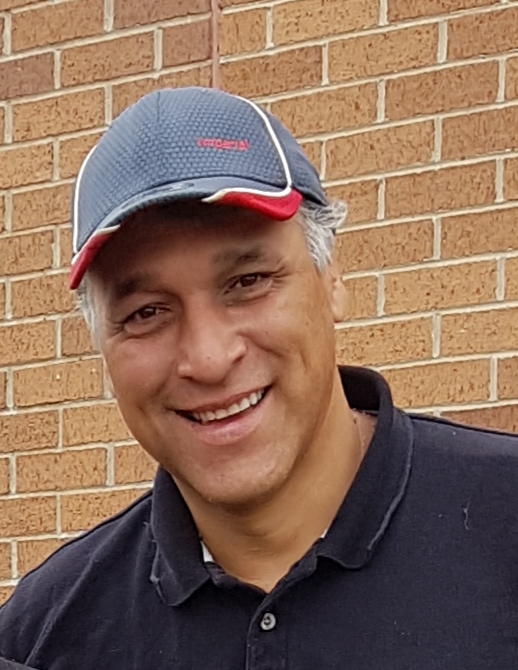 From the outside looking in, John Barlow's Inspiration Point might seem like an odd play to include in a Festival of New Plays. It's been around for a while now. More than a decade. The play was first workshopped at NotaBle Acts Theatre Festival in Fredericton and later, at Native Earth Performing Arts Festival in Toronto before eventually being published by Playwrights Press Canada in 2011. Which begs the question: why after all these years has Inspiration Point entered a new stage in development?  To answer this, we thought it best to go right to the source and speak to John about his work in theatre, the play, and this new stage in its development.
"This play started in Linda McNutt's creative writing class [at St. Thomas University]," said Barlow. "It was an exercise that grew into, ultimately, a finished product.  It was workshopped in the Notable Acts Theatre Festival and Native Earth Performing Arts Theatre Festival in Toronto and had a reading at Theatre L'Escaouette in Moncton.  Then it sat and time passed until I received word from Len Falkenstein (Theatre UNB) that he had a project he was working on and was interested in included my play. I didn't mind. I was happy anyone was interested in it at all.  Prior to his call, Len had included it in one of his courses at UNB and I've always been grateful for Len.  What ultimately came from Len's work was Inspiration Point getting published by Playwrights Canada Press.  Thank you Len.  I've been lucky with this play."
Barlow is a Migmaw from the Indian Island First Nation in eastern New Brunswick. His play, Inspiration Point, is a coming of age story told from the perspective of life on a reservation.
Playwrights Canada Press describes the play as, Poised between hope and despair, each man faces how best to move beyond the past and adapt to a future in which cultural legacy seems destined to diminish. Symbolic and politically charged, Inspiration Point speaks about life on a small Maritime reservation and the constant struggle for cultural survival.
Barlow says after the play's publication, he didn't have time to properly promote it and so it sat, waiting to see what the future would bring, if anything. Eventually he was contacted by actor/director Ryan Cunningham who recently produced a national tour of Cliff Cardinal's award winning play, HUFF. Cunningham is a former Artistic Director of Native Earth Performing Arts Festival and was one of the actors involved in that company's 2004 workshop of Inspiration Point.
"Ryan was one of the actors who I worked with in Toronto on the play, and years later, he contacted me about it and it's been a slow roll to get here," said Barlow.
In this new phase of the play's development, Cunningham will explore the possibility of adding a woman's voice to the play by adapting one of the script's male characters.
"I love the idea of Ryan making this his own," said Barlow. "I never thought of the possibility of one of the characters being female, but now, I love it.  I'm in love with possibility. Life is art, art is life, and everything is imitation. Everything. I'm an imitation of my father, who is an imitation of his father and so on. With subtle, and sometimes not so subtle differences, we are walking reinterpretations.  That being said, we are all in a state of flux as we meander along this road and even though some say that you can't teach an old dog new tricks, you can change the dog, or the play, simply by observing it.
"A play is never the same way twice," he said. "Something as simple as the audience can change the play night by night. The actors change the play with each performance, and ultimately the reader creates their own world from the bones on the page.  I love that this play stuck with Ryan.  It means it had resonance with at least one other person.  This variation means that it also sparked something in him.  What more can a writer ever ask for?  Ryan is a great guy. I loved hanging out with him, Greg Odjig, and Tim Hill in Toronto and have often thought of them since."
Barlow spends much of his time these days operating the Indian Island Riverside Log Cabins, a commitment that affords him little time to write. Twitch, his third and final play (to date) was produced by Theatre St. Thomas in 2010 alongside Ryan Griffith's Zinc.
"I have had so many ideas for plays, but in searching to create time to write, I instead create more work for myself so I haven't written anything since my third play, Twitch.  I have wanted to be a writer since I was in grade three.  I wanted to be a writer because even at that young age, I saw it as a way to get into acting and the movies.  I figured I'd just write myself into something small, like an extra. When I went to STU I studied English and Psychology to help with my writing, and stumbled into the theatre, which is where I met Ilkay Silk. The theatre has been a part of my life ever since."
Ilkay Silk was the Director of Drama at STU from 1978 until her retirement in 2014. She has also been an active member of the TNB family for many years, a connection that adds additional meaning to Barlow and his involvement in this year's Fall Festival of New Plays.
"I'm blessed with the teachers who have moved through my life, but Ilkay is the shining star," he said.  "I love her immensely.  I learned everything about the theatre from Ilkay.  I had enrolled in the Intro to Theatre class at STU because some folks had told me it was a bird course and attendance would basically give you an A.  I walked through that door and never left.  Every facet of that theatre Ilkay exposed me to, informed my writing.  As I entered further into that space, I started seeing movement, learned the importance of breathing and time and space. I could envision colors and sound when I wrote. Your words come alive in the theatre and once you see this, you can see it as you write. I'm not sure where my writing bug came from, but Ilkay gave me the theatre, and now….Inspiration Point has brought me back. I guess this is a bit of my homecoming.  With this festival and being a part of it, I am so grateful, so appreciative because it fans that small ember in my writer's heart.  It still burns, ever so slightly and perhaps this is the Universe nudging me back towards my path."
A reading of John Barlow's Inspiration Point (directed by Ryan Cunningham) will take place on November 1 at 2 p.m.  Audiences can enjoy this and other readings included in our Fall Festival of New Plays streaming live through our YouTube channel.