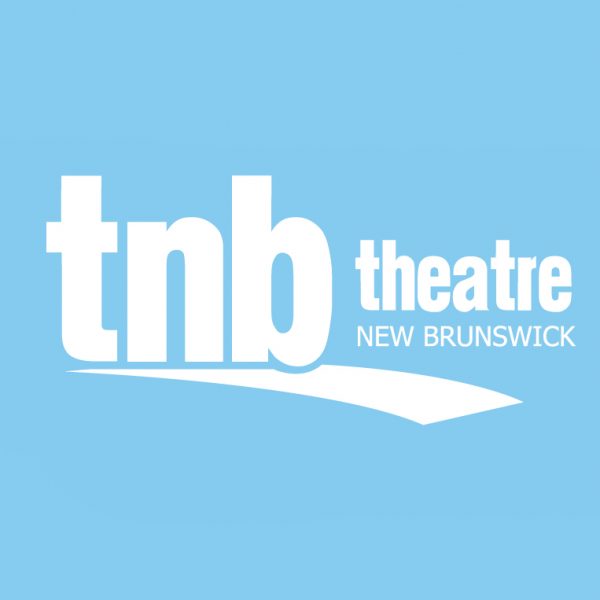 Theatre New Brunswick seeks a Production Manager/Technical Director to join the TNB family. The ideal candidate will be a proactive, talented, flexible, and enthusiastic individual who wants to share their love of theatre by bringing our productions to people across the province. We are looking for someone with a commitment to the TNB vision and mandate who will look for opportunities to help us grow in the next phase of our company's development.
TNB is one of Canada's leading regional theatre companies with over 50 years of bringing the best of Canadian and world theatre to New Brunswick. We offer extraordinary theatre, celebrate New Brunswick's best talent and content, and offer outstanding training and performance. The company is composed of three branches: A professional season of theatre (at TNB's Open Space Theatre, the Fredericton Playhouse, and numerous venues across NB), educational programming through the TNB Theatre School, and the TNB Young Company of emerging artists who tour to schools each winter. TNB has an annual operating budget in excess of $900,000 and receives funding from federal, provincial, and municipal governments. TNB is a PACT company working with associations across the disciplines including Canadian Actors Equity Association, Playwrights Guild of Canada, and Associated Designers of Canada.
The Production Manager/Technical Director (PM/TD) supervises and supports the TNB production staff (Carpentry, Paint, Props, and Wardrobe) and oversees all production and technical activities for all TNB branches, including province-wide tours each season. The PM/TD acts as a liaison between the production and creative/design teams and ensures that production schedules and budgets are reasonable and serve the needs of all involved parties. This is a full-time, seasonal position with benefits which normally runs 40 weeks each year, from September to May. This year, due to an early start to the season, the new PM/TD will ideally begin in mid-August 2019.
Specific areas of responsibility include:
Coordinating the flow of information within the production department.
Establishing production and season schedules and leading production meetings.
Assisting in development of the annual production budgets and maintaining production budget control.
Overseeing Lighting, Sound, and Projection needs for TNB's professional and Theatre School productions.
Arranging technical and venue requirements for all performances and tours.
Leading the set up, systems check, and tear down of all touring productions.
Booking and arranging for extra production staff members and crew, when needed.
Maintaining an inventory of and repairing, when necessary, all technical and production equipment and supplies.
Overseeing prop and costume rentals and rentals of the Open Space Theatre.
Sharing responsibility with other TNB staff on building maintenance and repair.
Additional tasks and activities as may be deemed necessary, in consultation with the General Manager and Artistic Director.
Other requirements:
Nurture and encourage a positive, supportive, communicative, safe, and professional work environment.
Set and encourage the highest standard of artistic excellence in all productions and events.
Truly enjoy and appreciate the challenge of touring professional productions around the province.
Travel away from Fredericton (on tour) for 1-2 week periods, a minimum of 3 times per season.
Represent TNB with integrity and generosity.
Possess basic computer skills, with specific knowledge of ETC lighting consoles and Qlab.
Lift up to 60 pounds.
Possess a valid driver's license.
Interested applicants are asked to submit a cover letter, resume, and contact information for two references to: Theatre New Brunswick c/o Julie Friddell, General Manager 55 Whiting Road Fredericton, NB E3B 5Y5 generalmanager@tnb.nb.ca 506-460-1381 x102
The ideal start date will be mid-August 2019. Interviews are expected to be held in June 2019, but applications will be accepted until the position is filled. For further information, please contact Julie Friddell at the email or phone number above.
Thank you for your interest!