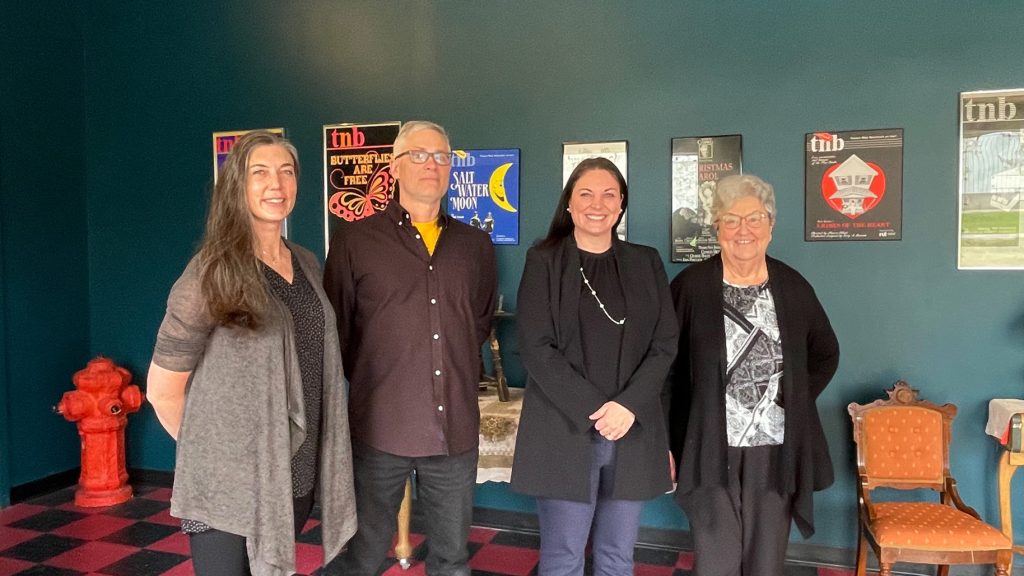 (Fredericton) Today, Jenica Atwin, Member of Parliament for Fredericton, and Natasha MacLellan, Artistic and Executive Director of Theatre New Brunswick, announced a joint investment of $1,272,000 to modernize the Open Space Theatre.
"Theatre New Brunswick has been a vibrant feature of the City of Fredericton for nearly 55 years, celebrating New Brunswick's best theatre content and artists, and providing the highest quality training and education," said Jenica Atwin, Member of Parliament for Fredericton. "These upgrades will modernize this important community hub, improve its energy efficiency and accessibility features, and lead to reduced greenhouse gas emissions."
Funding will support energy efficiency and accessibility upgrades, including modernized heating systems, new windows and doors, and improvements to all washrooms. Once complete, these improvements are expected to reduce the facility's energy consumption by an estimated 61.70% and greenhouse gas emissions by 25 tonnes annually.
"As we work to further establish the Open Space Theatre as a home for live performances of all disciplines in addition to providing the community with much needed rehearsal space, the support we're announcing today will have an enormous impact on our ability to serve the province by increasing our building's accessibility while also helping us drastically reduce our energy costs and our overall carbon footprint," said TNB's Artist & Executive Director Natasha MacLellan.
The Open Space Theatre has been TNB's home for professional productions since 2015, serving as both a rehearsal hall and a performance space. The theatre also serves as home for the TNB Theatre School, the company's production shop and wardrobe department, and TNB's offices; and serves as a performance space and rehearsal facility for the various groups throughout the Greater Fredericton Area.