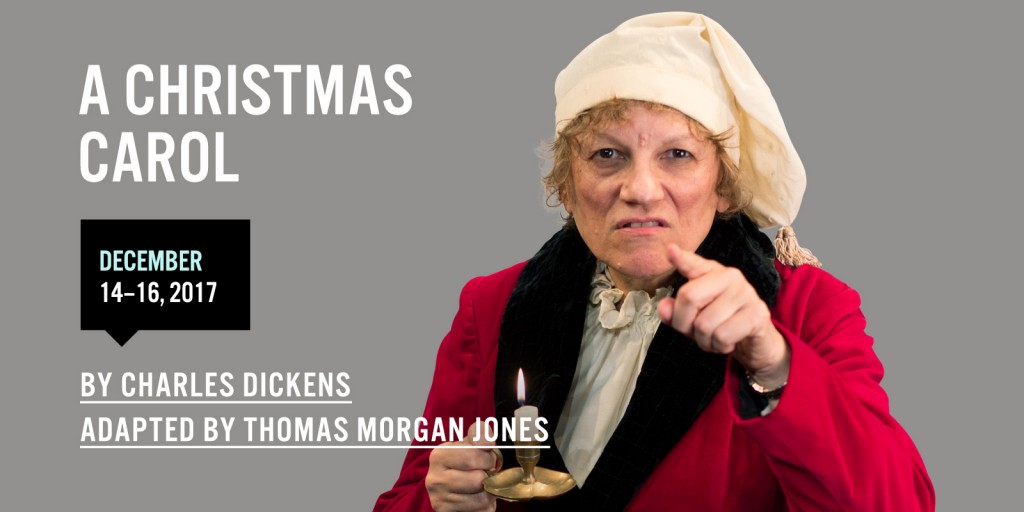 A Christmas Carol
A fresh adaptation of a timeless holiday classic.
Join Cratchit, Marley, Fezziwig and the rest of Dicken's unforgettable characters as they work to teach old Ebenezer and thing or two about how good it feels to be kind, caring and accepting…all year long.
Written by Charles Dickens
Adapted by Thomas Morgan Jones
Directed by Ann-Marie Kerr
Ensemble (in alphabetical order)
Sophia Black
Adrian Choong
Mark Crawford
Ijeoma Emesowum
Nora McLellan
Andre Morin
Katie Swift
Creative Team
Set Designer - Joanna Yu
Costume Designer - Sherry Kinnear
Lighting Designer - Leigh Ann Vardy
Composer & Sound Designer - Aaron Collier
Stage Manager - Tammy Faulkner
Assistant Stage Manager - Tessa Pekeles
Individual tickets for all performances go on sale July 24, 2017.
December 14
Fredericton Playhouse | 686 Queen Street | 7:30 pm Buy Tickets
December 15
Fredericton Playhouse | 686 Queen Street | 7:30 pm Buy Tickets
December 16
Fredericton Playhouse | 686 Queen Street | 2:00 pm & 7:30 pm Buy Tickets
On Tour*
December 17
Imperial Theatre | Saint John | 7:30 pm Buy Tickets
Ann-Marie Kerr
Director
Ann-Marie is an award-winning theatre director, actor and teacher. Her work has been presented nationally and internationally including the Globe Theatre (Regina), Neptune Theatre (Halifax), Alberta Theatre Projects (Calgary), Festival TransAmériques (Montreal), Under the Radar (NYC), Magnetic North Theatre Festival (Canada), Soulpepper Theatre Company (Toronto), Luminato Festival (Toronto), Cork Midsummer Festival (Ireland), Edinburgh Fringe Festival, Sydney Festival (Australia), Carrefour international de theatre (Quebec City), Groundswell Festival (Toronto) and UNO Festival (Victoria, BC).
Recently she directed I, Claudia at Neptune Theatre (Halifax) and Imperial Theatre (St. John, NB); Adam Lazarus in Daughter (Summerworks Festival) touring in 2017; Many Loves (Queer Acts Festival, Halifax); Fall Out (Eastern Front/Willpower Theatre) touring junior high schools in Nova Scotia and New Brunswick; Loveplay (National Theatre School); The Circle (Alberta Theatre Projects and National Theatre School); Cathy Jones' solo show Stranger to Hard Work (touring incl ATP/High Performance Rodeo); Cliff Cardinal's The Anderson's (National Theatre School, Montreal); a workshop of Mass, a large-scale production with a 15-voice choir set in a church in collaboration with singer-songwriter Tanya Davis.
Upcoming: The Secret Lives of Mothers (Theatre Centre, Toronto with Hannah Moscovitch and Maev Beaty) and Cliff Cardinal's The Andersons (in development at Soulpepper Theatre Company).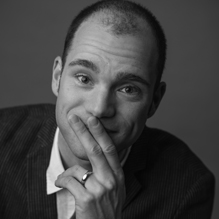 Thomas Morgan Jones
Adapting Playwright
Thomas is an award winning director, playwright, movement coach, dramaturg, and teacher. For over 15 years he has created theatre nationally and internationally with companies and schools that include: The Stratford Festival, Theatre Direct, Theatre Passe Muraille, The Charlottetown Festival, Carousel Players, Cia Enviezada (Brazil), NTS, Sheridan, and The Randolph Academy. He holds a BA from Guelph, an MA from UofT, and has trained with SITI Company in NYC/Madrid/Paris and SCOT in Japan and Italy.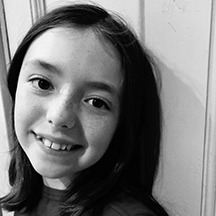 Sophia Black
This is Sophia's professional debut. She has sung at various events and taken part in a school play. She is active in flamenco dance, acrobatics and piano. She is 10 years old and excited to be part of a show her parents are part of!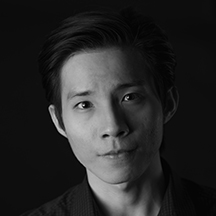 Adrian Choong
Adrian Choong is a Halifax-based actor, and is overjoyed to be making his debut at Theatre New Brunswick! Originally from Malaysia, Adrian now calls Halifax home, where he recently graduated from The Fountain School of Performing Arts at Dalhousie University. While at FSPA, he appeared in Coram Boy, A Midsummer Night's Dream, The Rimers of Eldritch and The Oresteia. Since then, he has acted in Peter Pan, All's Well That Ends Well, Julius Caesar (Shakespeare by The Sea), and Nine Compositions: Interactions with Art (Halifax Theatre for Young People). Catch him, too, as CHAD P in the world premiere of eOne and Pop Tv's Let's Get Physical this January 2018!
Adrian would like to thank Ann-Marie and TNB for this amazing opportunity. Much love to his family, friends, and teachers!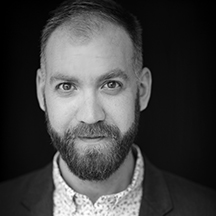 Mark Crawford
Most recently, Mark appeared in Bed and Breakfast (Belfry and Centaur) and The Winter's Tale and Measure for Measure (Groundling). Favourites include: Harvey (Royal Manitoba Theatre Centre), A Midsummer Night's Dream (Canadian Stage), and To Kill a Mockingbird (Young People's Theatre). As a playwright, Mark has written Stag and Doe, Bed and Breakfast, The Birds and the Bees, and Boys, Girls, and Other Mythological Creatures. Coming up, he appears in Prairie Nurse at Factory Theatre and Thousand Islands Playhouse. His new play about a group of immigrants who learn to curl, The New Canadian Curling Club, premieres at the Blyth Festival next June. He's delighted to be back in beautiful New Brunswick and wishes you a very merry Christmas!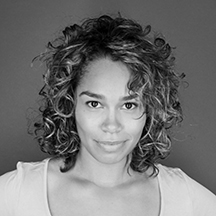 Ijeoma Emesowum
Ijeoma is very excited to be joining TNB for A Christmas Carol. Originally from St. Thomas, ON, she now calls Stratford home, along with her husband and two cats! Four Seasons with The Stratford Festival including Diaphanta in The Changeling, Phebe in As You Like It, Maria in Love's Labour's Lost, Jackie Coryton in Hay Fever. Five seasons with The Shaw Festival including Major Barbara, Serious Money, Ragtime, Born Yesterday, Binti's Journey (Theatre Direct); The Aftermath (Nightwood Theatre); A Midsummer Night's Dream (Shakespeare in High Park, Canadian Stage). Film/TV: Antony and Cleopatra, Love's Labour's Lost, Hamlet, The Taming of the Shrew, Macbeth (Stratford Festival HD). Training: Birmingham Conservatory for Classical Theatre; BFA, University of Windsor.
"Love and thanks to my family and Jake." - Ijeoma Emesowum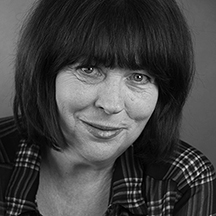 Nora McLellan
I'm thrilled to be making my TNB debut! I'm from Vancouver, so being in New Brunswick is very exciting for me. I started working onstage at eight years old, and have been at work ever since, from Vancouver to Charlottetown, with stops at the Shaw and Stratford Festivals, and also Theatre Calgary, Persephone, and in Toronto, where I recently received the Dora Mavor Moore award and the Toronto Critics Award for acting in JOHN for the Company Theatre. If you like sci-fi, I'm on Orphan Black and Killjoys, or Saving Hope and an upcoming episode of Cardinal. Next up? Shirley Valentine for Victoria Playhouse, and hopefully a play by Norm Foster!!! Happy Holidays!!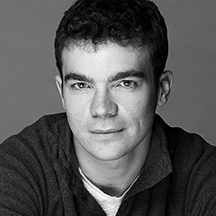 Andre Morin
Andre is very excited to be a part of this new imagining of A Christmas Carol. This will be the longest he's ever spent in New Brunswick and he's looking forward to getting to know the place! He is just coming off of five seasons at the Stratford Festival where he played Motel in Fiddler on the Roof, Edmund in The Lion the Witch and the Wardrobe, and Peter in Diary of Anne Frank among others. Elsewhere he has played John in The Lion in Winter (Grand Theatre), Henry in Next to Normal (Clearwater), and Malcolm in The Full Monty (Moonpath). Much love to my family and friends!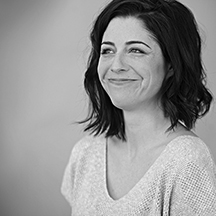 Katie Swift
Katie is thrilled to be performing back in Fredericton, working with this amazing team for the holiday season. Katie is a theatre performer, director and creator currently based in Toronto. Most recently she has served as Artistic Producer with the national oral history & theatre project, The Tale of a Town - Canada. Selected acting credits include: Beaver (Storefront Theatre); The Supine Cobbler (it could still happen); Model Wanted (NotaBle Acts); A Woman Is A Secret (RipJaw/Sidemart); A Doll's House (TNB/Montgomery); Hroses: An Affront to Reason (Evolution/Mi Casa) *Rideau Award; Haunted Hillbilly (Centaur/Sidemart); Vimy (NAC/GCTC); Saint Carmen of The Main (NAC); East of Berlin (2btheatre).
Upcoming: Katie is working on a radio documentary about the New Brunswick Drama Festival and relishing the role of new mom to baby Frank. She is a graduate of Dalhousie University and The National Theatre School of Canada. Thank you to Thomas and Ann-Marie for this opportunity!
Creative Team-----------------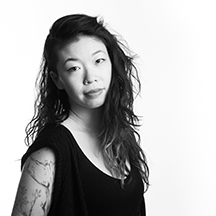 Joanna Yu
Set Designer
Joanna is thrilled to be collaborating on A Christmas Carol, her first show in New Brunswick! Joanna is a set and costume designer based in Toronto; it's been a few years, but previous credits that have brought her to the east coast include: A Christmas Story, Great Expectations, Comedy of Errors (Neptune Theatre); Ballad of Stompin' Tom Connors (Harbourfront Theatre, Summerside PEI). Credits include collaborations with: The Stratford Festival, Why Not Theatre, Factory Theatre, Tarragon, fu-Gen, The Blyth Festival, Theatre Passé Mauraille, Buddies in Bad Times, Young People's Theatre, The Grand, Mirvish, Musical Stage Co, Obsidian, Cahoots, bCurrent, Theatre Centre, Theatre Front, Signal Theatre, Luminato. Joanna is the 2017 recipient of the Pauline McGibbon Award. www.joannayudesign.com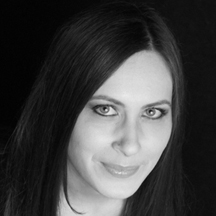 Sherry Kinnear
Costume Designer
Sherry is the costume designer for the TNB Young Company and TNB Theatre School as well as the Head of Wardrobe for all branches of the company. Sherry most recently designed costumes for The Boat, , The Snow Queen, A Sunday Affair, Marion Bridge, Vigil, The Drowsy Chaperone, The Eighth Fire, and The Net, as well as Guys & Dolls, West Side Story, The Wizard of Oz, Les Miserables and has created costumes for A Christmas Carol, Frankenstein, Miracle on 34th Street, It's a Wonderful Life, Little Shop of Horrors, Gifts of the Magi, The Dollar Woman, Treasure Island, and many other TNB productions over the past nine years.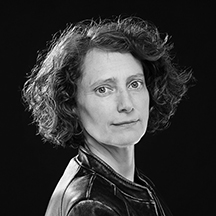 Leigh Ann Vardy
Lighting Designer
TNB: Recently Ghost Light, Marion Bridge, 39 Steps.
Other Theatre: As You Like It, The Diary of Anne Frank (Stratford), The Colony of Unrequited Dreams (Artistic Fraud), The Glace Bay Miners' Museum, Metamorphoses, The Importance of Being Earnest (National Arts Centre), Anne of Green Gables (Charlottetown Festival), The God That Comes (2b theatre) and Chasing Champions (Ships' Company). Leigh Ann lives in Halifax but travels far and wide to design. When not designing, she teaches at the National Theatre School of Canada.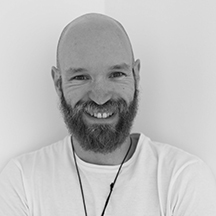 Aaron Collier
Composer and Sound Designer
Aaron Collier (aka Chandelier, aka Princess Edward) was born in Prince Edward Island in 1981 and is an award winning multi-talented designer, musician, and digital performance artist. His composition, sound and video design work has toured throughout Canada, Ireland and the UK and he has 14 years of touring and performance experience throughout the world with his previous bands The Jimmy Swift Band and Scientists of Sound. He is the artistic co-producer of Halifax-based live art company Heist and is the co-creator of their lauded productions The Princess Show, NATION, FACE, and Princess Rules. He is also an artistic associate of Theatre Outré in Lethbridge, Alberta. He's grateful to work at TNB with such a talented team and creative show!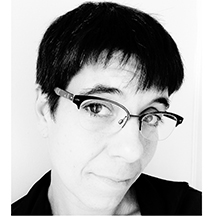 Tammy Faulkner
Stage Manager
For TNB: Little Women – The Broadway Musical, A Christmas Carol, Red, Miracle on 34th Street, The Last Five Years, Little Shop of Horrors, It's A Wonderful Life (2012), Oleanna, The Musical of Musicals (SM), Hilda's Yard, The Bricklin, Hockey Dreams, Treasure Island/The Marketeer, It's a Wonderful Life (2009), Doubt/LaTour, Tuesdays With Morrie, Vinci, For the Pleasure of Seeing Her Again, The Love List(ASM), A Christmas Carol (ASM & Production Manager) and Forever Plaid (Production Manager).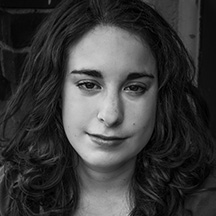 Tessa Pekeles
Assistant Stage Manager
Originally from Montreal, Tessa now makes her home in Halifax. She is thrilled to bridge the gap between her provinces and work with Theatre New Brunswick for the first time. Recent stage management credits include King of Berlin (Doppler Effect), TreeGirl (Forerunner Playwrights' Theatre) The Spanish Tragedy, Arden, The Duchess of Malfi (The Villain's Theatre), FallOut (Eastern Front/Willpower Theatre), and Lungs (Festival Antigonish/Neptune). Recent ASM credits include Sherk (Neptune) Outside Mullingar, Venus in Fur, Be My Baby (Festival Antigonish), and David for Queen (Halifax Theatre for Young People)
I grew up with this story as a boy, and it always struck me that Scrooge and the elite of this world had a responsibility to the world, the workers, the humans around them. This is one of the great transformations in the history of fiction and it asks us to think of how we ourselves operate in the world. It also shows how that responsibility can come with ease and grace when it is inspired by the heart. - Thomas Morgan Jones | Artistic Director
LISTEN:
Artistic Director Thomas Morgan Jones shares his thoughts on his new adaptation of A Christmas Carol.