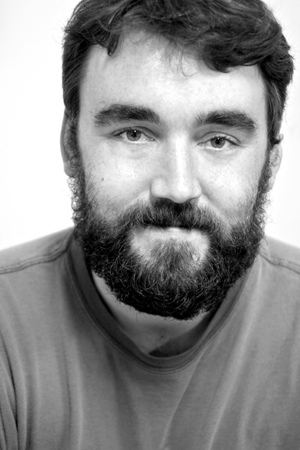 (Fredericton) Theatre New Brunswick are pleased to name New Brunswick playwright Ryan Griffith as the company's playwright in residence for its 2016-2017 season.
The residency, funded through ArtsNB's artist in residence program, will support the development of a new play that will open the company's 2017-2018 season as part of a three year commitment in support of this New Brunswick playwright.
"When I first found out Theatre New Brunswick had invited me to join them, I immediately introduced myself to Ryan and then read everything he has ever written," said Thomas Morgan Jones, TNB's artistic director.  "Needless to say, I was floored.  One of the greatest privileges I have had since arriving in Fredericton is working with Ryan as a playwright, and this residency will certainly push us both, and Theatre New Brunswick, artistically."
Griffith is an established voice in New Brunswick theatre, both as a playwright and a director. As founder and artistic director of Fredericton's Next Folding Theatre Company, his commitment to sharing and encouraging the work of emerging writers and actors has come to play an integral role in the development of future New Brunswick theatre artists.
As a playwright, his work is known to challenge both the actors and the audience through unconventional stories and storytelling. His play, Returning Fire, which combined text messaging and live performance into a one of a kind theatre experience, was produced by TNB in February.
Through this new residency, TNB will support Griffith in the development of his new work, Fortune of Wolves, an ambitious and ground breaking theatre piece unlike anything else New Brunswick audiences have experienced.
"Fortune of Wolves is epic," said Jones.  "Epic in storytelling, in its demands on the actor, and how awesome it will be for audiences.  This hugely ambitious project is an inspiration to all of us here at Theatre New Brunswick, and we're so happy that Ryan is sharing it with us."
Theatre New Brunswick will announce its 2016-2017 season of May 5, which will include the company's second world premiere of work by Griffith.
-30-