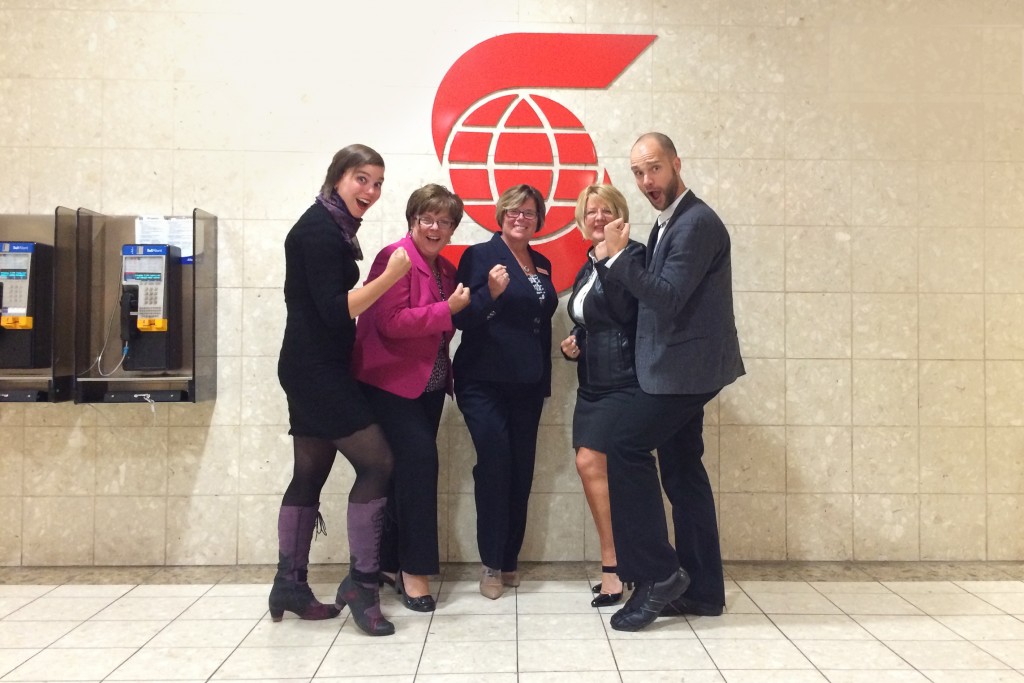 Scotiabank's Bright Future Program donates $10,000 in support of Theatre New Brunswick's theatre arts training for children and youth.
FREDERICTON, NB – (November 6, 2015) Theatre New Brunswick is pleased to name Scotiabank as the official patron of the company's popular Theatre School program.  The designation follows a generous donation of $10,000 awarded to the TNB Theatre School.
"With this gift, Scotiabank has become a champion of theatre arts education in the province," said Artistic Director, Thomas Morgan Jones.  "This donation will support all of the Theatre School programs from the very youngest age, as students begin what is often a multi-year journey, from our Playtime program all the way through to SMT.  Their support and kindness will also ensure that the students participating in our Senior Musical Theatre (SMT) production of Mary Poppins will have a creative, artistic, and professional caliber experience that will positively impact them for the rest of their lives.  We are so moved, delighted, and inspired by Scotiabank's commitment to the Theatre School here at Theatre New Brunswick.  Thank you, Scotiabank!"
"Scotiabank believes that investing in young people is the path to community prosperity," Says Scott Allen, District Vice President, Scotiabank. "We support causes at a grassroots level around the world and are committed to providing the necessary skills and resources to support the success of young people in our communities."
TNB Theatre School introduces children and youth to every aspect of theatre from acting, to singing, dancing, and stage craft.  With programs that welcome students K-12, it's no exaggeration to say many New Brunswick students grow up as members of the TNB Theatre School.
TNB Theatre School's annual Senior Musical Theatre production provides the school's highest level students with a fully-produced professionally theatre show of their very own, running over four performances on stage at Fredericton's most prestigious performance venue, The Fredericton Playhouse.
"Scotiabank's support will help TNB to surround our theatre school students with professional artists throughout their training and helping them to reach their full potential," said TNB's General Manager, Susan Ready.  "It is a great opportunity for our students to be treated as future artists in a professional theatre environment."