Theatre New Brunswick is excited to announce a workshop with two-time Governor General Literary Award Winning playwright Colleen Murphy.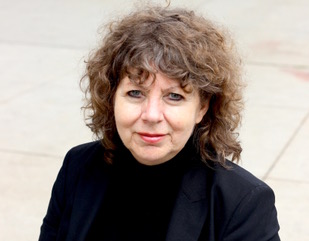 Playwrights Intensive: Writing with Emotional Punch will be offered at no charge and will take place February 25 at Theatre New Brunswick, 55 Whiting Road, Fredericton. This full day workshop will run from 10 – 6 p.m. with space for 10 playwrights and 5 auditors.
Space is available on a first come first served basis. Registration deadline is February 12.
To reserve your spot, contact TNB Operations Manager Joanna Bryson at info@tnb.nb.ca or call 506-460-1381 Ex106.
About Colleen
Colleen Murphy is a two-time Governor General Literary Award Winner for Drama.  In 2016 she won for her play Pig Girl, and in 2007 she won for The December Man (L'homme de décembre).  Twice she has won the Carol Bolt Award for Best Play.  In 2017, Colleen had four world premieres in Canada including The Breathing Hole at the Stratford Festival, Oksana G. at Tapestry Opera in Toronto (composer, Aaron Gervais), and The Society For The Destitute Presents Titus Bouffonius at Rumble Theatre in Vancouver.
Other plays include I Hope My Heart Burns First, Armstrong's War, The Goodnight Bird, Beating Heart Cadaver and The Piper.  Other libretti include My Mouth On Your Heart (composer, August Murphy-King). She is also a filmmaker and her distinct, award-winning films have played in festivals around the world.
Colleen has been Playwright-in-Residence at Finborough Theatre in London, U.K., Necessary Angel Theatre and Factory Theatre in Toronto.  She has been Writer in Residence at the University of Regina, McMaster University, the University of Guelph, Wilfrid Laurier University, the Lee Playwright in Residence at the University of Alberta, and is currently Writer in Residence at the University of New Brunswick.