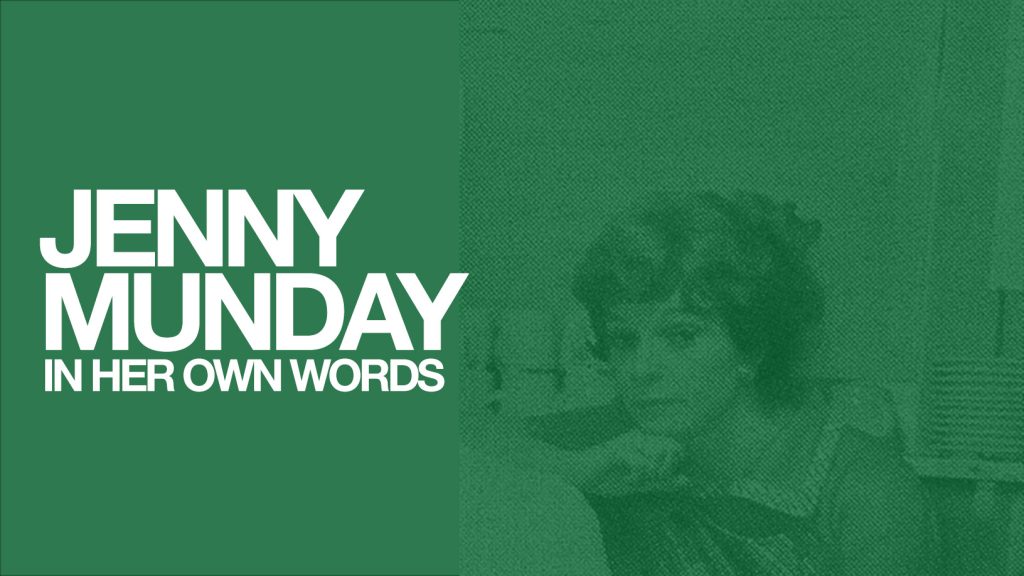 Jenny Munday dedicated more than 30 years of her life to the Canadian theatre community, working with several organizations including Mulgrave Road Theatre, the Blyth Festival, the Banff Playwrights Colony, Rising Tide Theatre, Live Bait Theatre, Neptune Theatre, and with us, here at TNB. A fierce advocate for new script development, Jenny is known to many through her work with Playwrights Atlantic Resource Centre. But she also did comedy, she acted, she wrote, she directed, and through it all she touched the lives and careers of countless theatre artists working today.
Jenny last joined us on stage for our 2019 production of It's A Wonderful Life – A Live Radio Play acting alongside our friends Kirsten Alter, Beau Dixon, Ryan G. Hinds, and Wally MacKinnon. Sadly, she passed away on June 10, 2021.
In 2017, we conducted an interview with Jenny for the Theatre New Brunswick archives. We met for lunch at the home of our dear friend and constant supporter Ilkay Silk on a cold fall morning. (If you listen closely you can hear the clanking of dishes and the sounds of food being served and enjoyed!)
Divided into eight short episodes, this series will feature highlights from that conversation touching on Jenny's time with Theatre New Brunswick and Mulgrave Road Theatre, the early days of The Comedy Asylum, touring the province with TNB, and several other fun and interesting tales.
Our hope with this series is that you walk away with a greater understanding of this Canadian theatre giant and the many ways she contributed to the world we work within today.
Jenny Munday – In Her Own Words will be available through our podcast Behind The Play as well as our YouTube channel beginning in June. Please subscribe and follow.
Listen and subscribe to Behind the Play on Spotify: https://spoti.fi/41WOVTy
Listen and subscribe on Behind the Play Apple Podcasts: https://apple.co/3WngtjK
If you enjoy the series, why not make a donation to TNB to help support future work? All donations over $25 are tax-deductible and can be made here: https://bit.ly/3Ionj2r