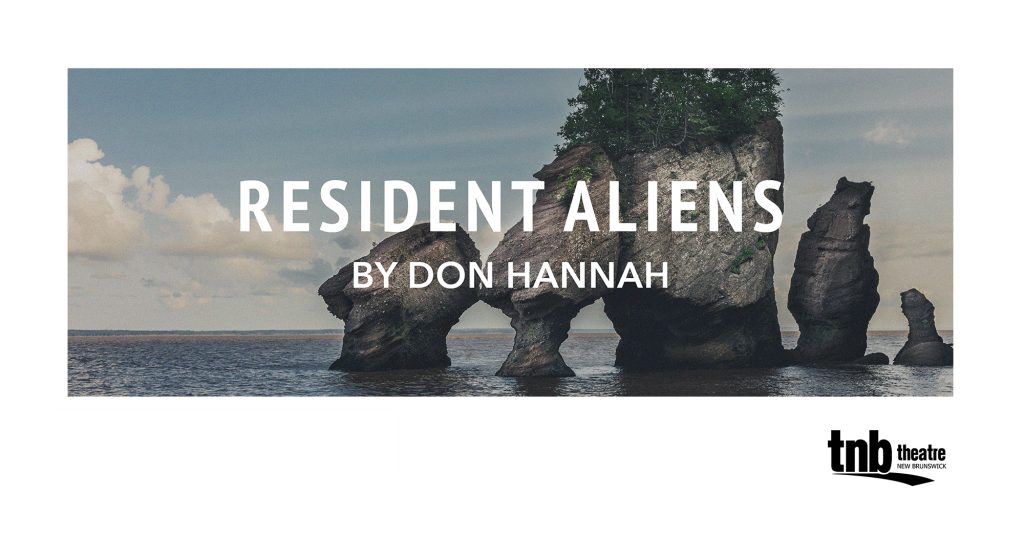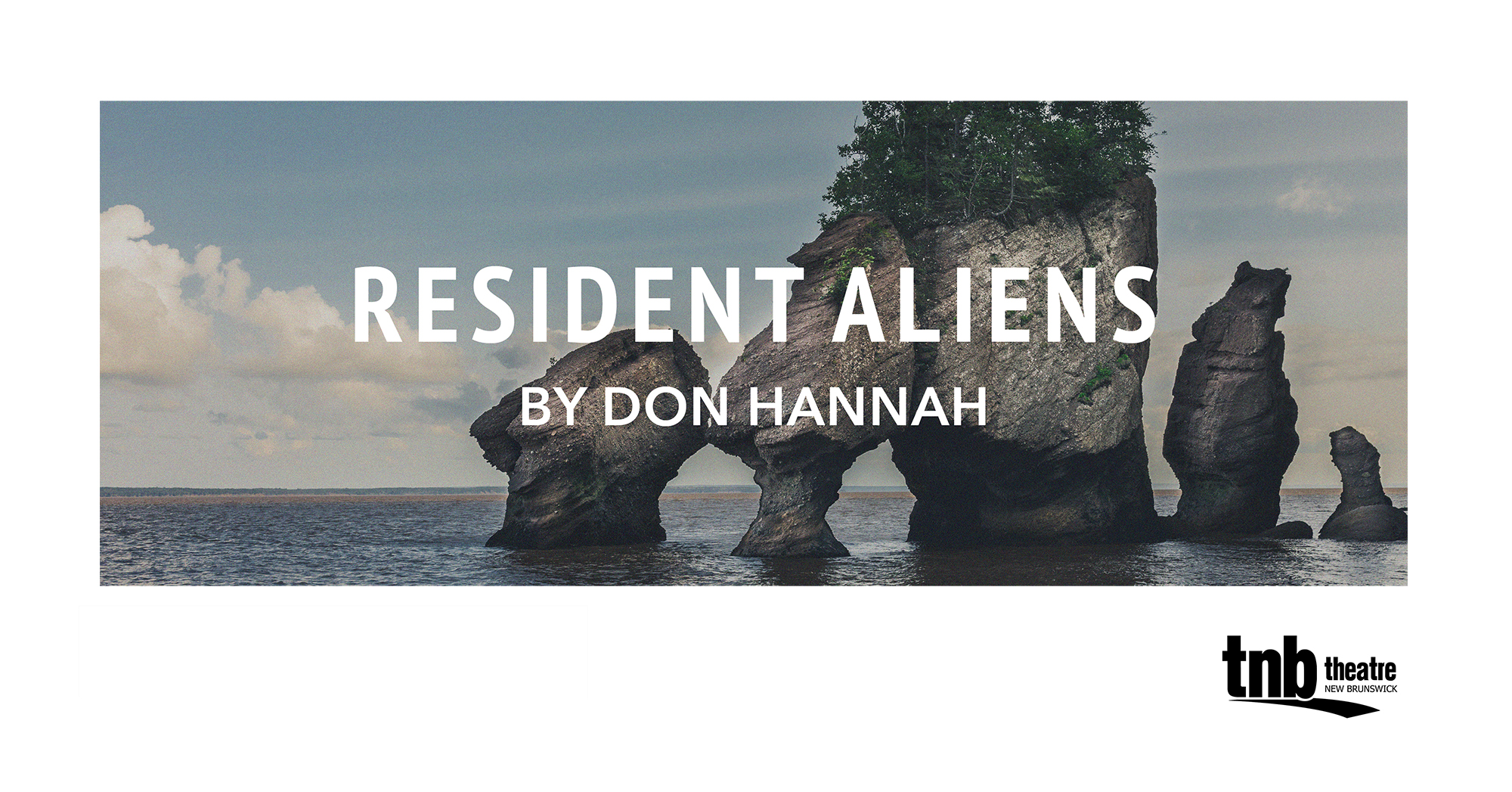 New Brunswick born playwright and novelist Don Hannah's new play Resident Aliens was included in our 2021 Fall Festival of New Plays. The live-streamed reading, which took place October 3 and featured Burgundy Code, Ryan Rogerson, Wesley Colford, Chris Hunt and Melanie LeBlanc, left us all in a mess of heartfelt tears. So, we're very excited to announce our upcoming world premiere production of Resident Aliens, touring the province this winter. We cannot wait to share this fascinating, beautifully told and uniquely New Brunswick story with you all!
About The Play:
In 1959, Vivian Larsen set off from Moncton in a horse drawn wagon to meet Walt Disney with a secret that she would take to her grave. At the same time, a young gay boy growing up in Shediac is beginning to understand himself and the divides that threaten to tear his community, province, and family apart.

About the Playwright:

Don Hannah is an award winning playwright and novelist. His pair of one person shows, The Cave Painter and The Woodcutter, are published by Playwrights Canada Press, and Cave Painter received the 2012 Carol Bolt Award. He was the inaugural Lee Playwright in Residence at the University of Alberta where he wrote While We're Young, which has been produced across the country. He has also had residencies at Tarragon Theatre, Canadian Stage, UBC's Green College, UNB, the Yukon Public Library, and is a fellow of the MacDowell Colony. He has worked as a dramaturge at Playwrights Theatre Centre, the Banff Playwrights Colony, and Playwrights Atlantic Resource Centre, of which he is a founding member and honourary lifetime member. His books include Shoreline, a collection of his plays, and the novels, The Wise and Foolish Virgins, and Ragged Islands, both published by Knopf. Ragged Islands was awarded the Thomas H. Raddall Atlantic Fiction Award. His latest play, Resident Aliens, will be produced by Theatre New Brunswick in the spring of 2023.

Reserve Your Seats:

Resident Aliens runs March 22-26 at the Open Space Theatre in Fredericton before hitting the road for performances across New Brunswick March 28 to April 2.

Tickets for performances in Fredericton, Campbellton, and Florenceville-Bristol are on sale now. Additional performances and ticket announcements coming soon.