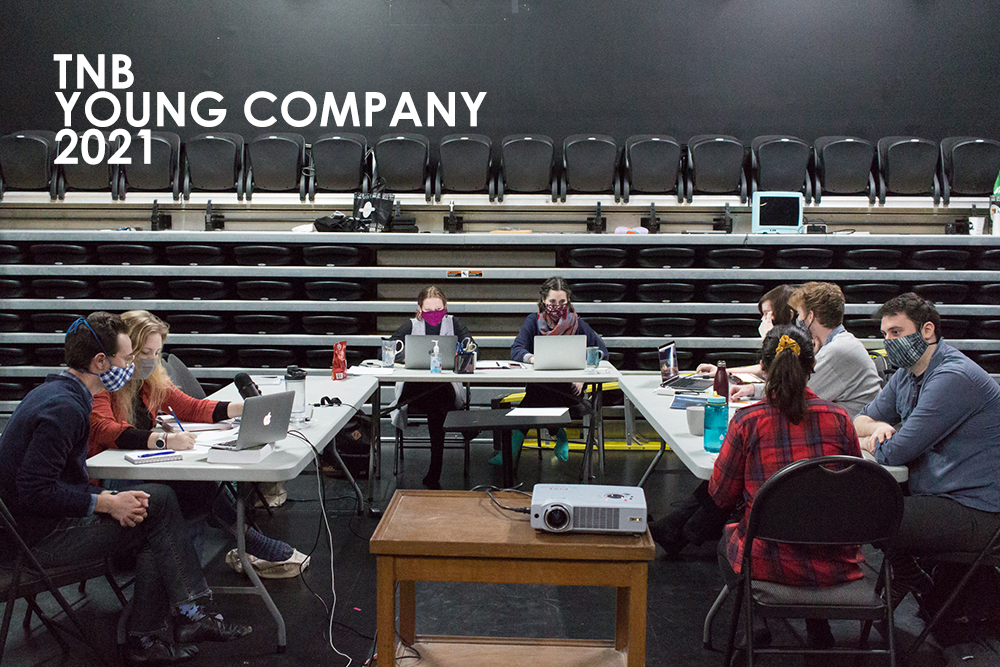 It's an unusual time to say the least. With no school tours on the books for the months ahead, our 2021 Young Company team have shifted their focus from rehearsal to creation. Our artists areFor the first time in TNB Young Company history, we're not preparing to tour hard at work developing a series of teaching tools aimed at helping teachers use theatre as a way to create in the classroom. As the year progresses, Company members will begin working remotely with students across the province to collectively develop a new work of theatre.
This year's company includes Anthony Bryan, Jillian Hanson, Lara Lewis, Robbie Lynn, Naomi McGowan, Alex Rioux, Dawson Sacobie and Ryan Tapley working together with directors Sharisse LeBrun and Courtney Arsenault.
Meet this year's TNB Young Company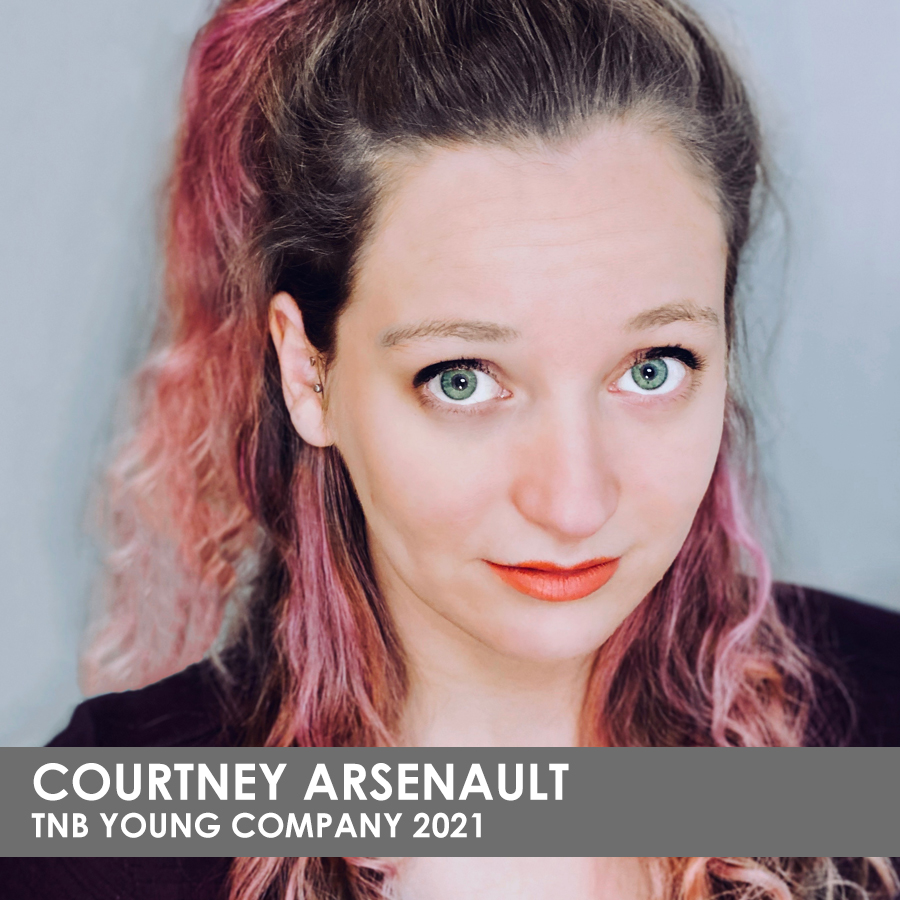 Courtney Arsenault (she/her) is a Fredericton based dancer, dance instructor, and choreographer. Originally from Saint John she moved to Toronto, Ontario after high school to complete training in the Commercial Dance Program at George Brown College. She has been heavily involved with competitive dance and community theatre for over ten years and continues to seek opportunities to grow as a creative thinker. Courtney is currently a member of the coop, a training platform for artists to develop and perform original works of physical theatre. While off stage she is also a dance instructor for Theatre New Brunswick, Artemis Dance Studio and choreographer for the St Thomas Musical Theatre Program and KV Players. Her work has been featured in productions including Newsies (KVP), Beauty and the Beast (TNB), Urinetown (STU), and Chicago (STU). Courtney has appeared as a guest instructor/performer for notable events including: Saint John Contemporary Dance Festival, PERSPECTIVE, and the New Brunswick Drama Festival.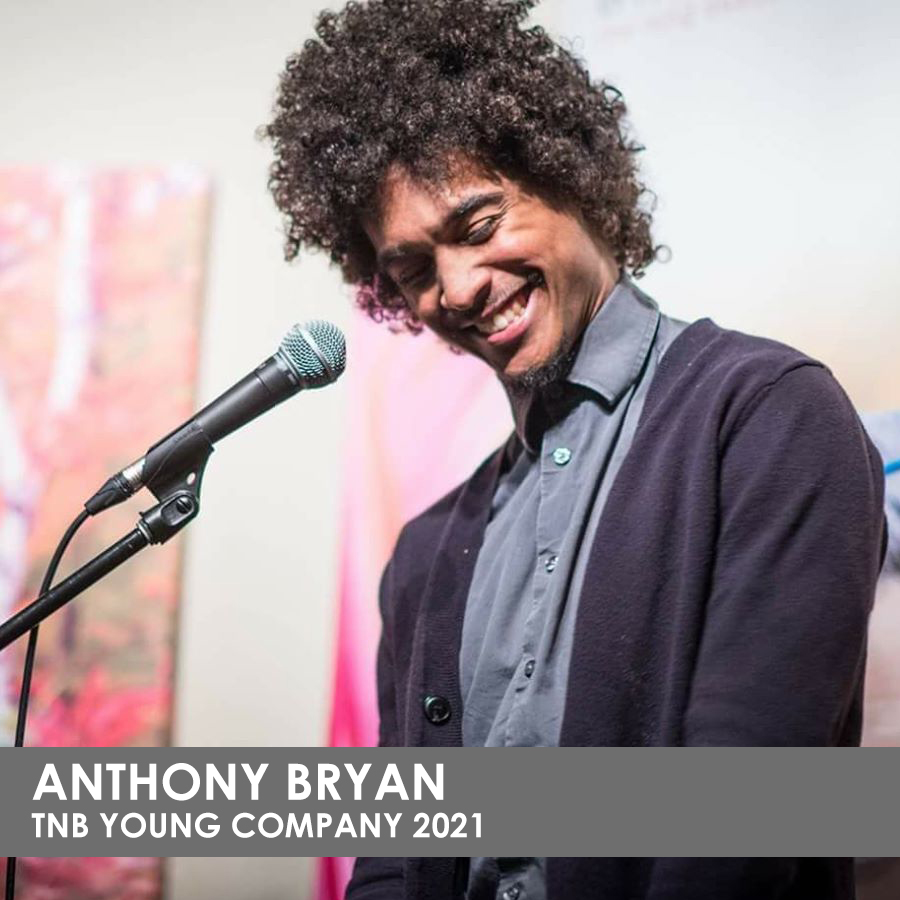 Louis Anthony Bryan (he/him) is an emerging theatre artist, stand-up comedian, performer, and educator from Trinidad and Tobago, based in New Brunswick. Currently, he works as a supply teacher for the Anglophone West School District.
An active and contributing member of the theatre community in Fredericton, Anthony has been involved with many of the local companies including Theatre New Brunswick, Solo Chicken, Notable Acts, Theatre St Thomas, and The St Thomas Early English Drama Society or STEEDS. Anthony is a member of the local improv comedy troupe: The Hot Garbage Players. This past year he also helped develop and teach the Young Playwrights with TNB, an after-school program dedicated to teaching students at a secondary level the fundamentals of script and playwriting.
Anthony is thrilled and grateful to be making theatre for emerging artists at what feels like such a necessary time, and there are high hopes he may come up with something decent.
Stay safe everyone!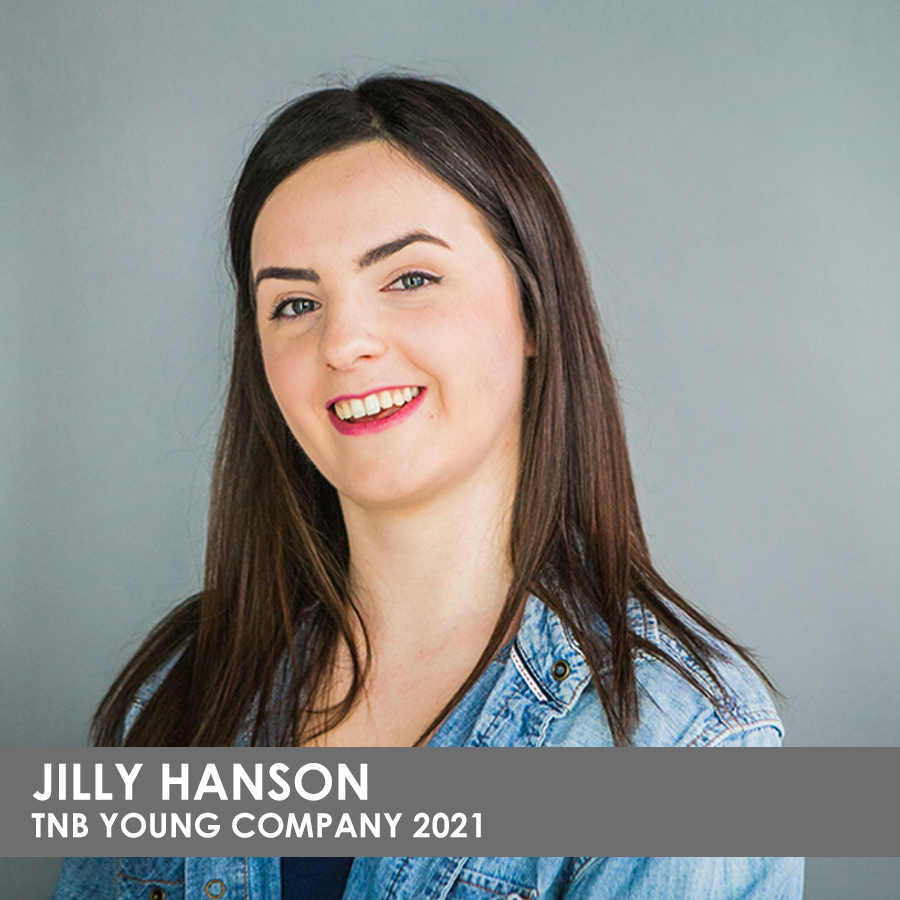 Jilly Hanson (she/her) is an actor from Woodstock, New Brunswick. She lived in Fredericton for four years while attending St. Thomas University ('13 Grad), and was a member of the theatre community there. She then moved to Toronto where she attended George Brown Theatre School for their acting program. After graduating from GB in 2016, she co-founded a theatre company with two friends called Kindling Collective, where they strived to put a feminist spark into classical text. Jilly moved back to Fredericton in October 2018 to work with the Calithumpians, and toured to schools across the province with them for the last two years. During this pandemic, Jilly has been giving script-writing a try, and also started her own company of baked goods! She's very excited to be working with TNB and her fellow actors and creators!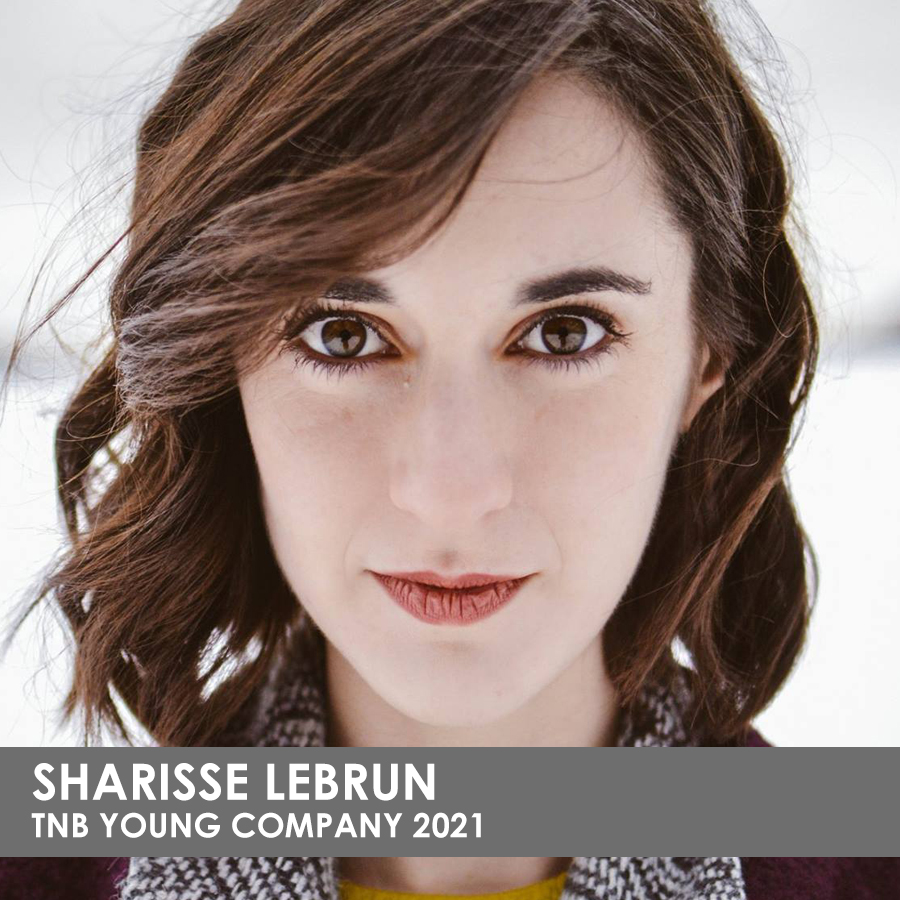 Sharisse LeBrun (she/her) is a New Brunswick based director, actor and theatre educator. Having grown up in New Brunswick, she has long been involved with the local theatre companiesTheatre St. Thomas, Theatre UNB, Bard in the Barracks, TNB Next Stage, Notable Acts, Solo Chicken and The Hot Garbage Players. As TNB's Theatre School Director, she gets to spend her days sharing her love of theatre with young people. She is thrilled to get to sharing her love of theatre in a new way through directing the Young Company.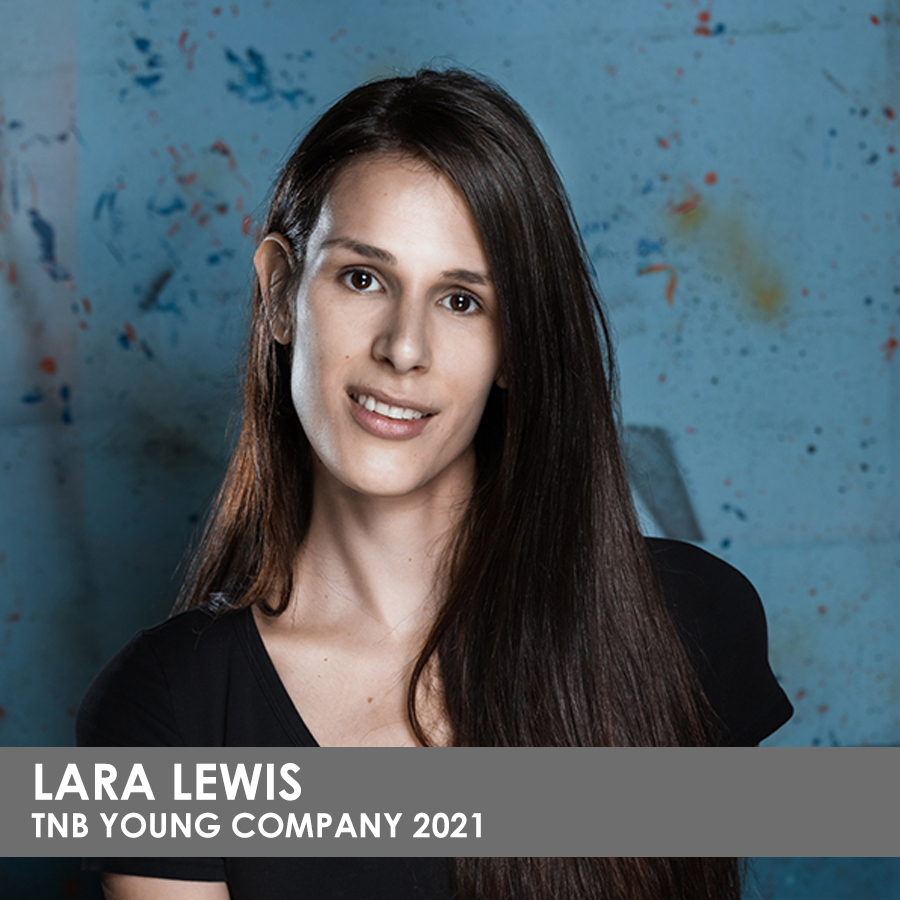 Lara Lewis (she/her) is a queer Mi'kmaw theatre artist from Kjipuktuk/Halifax. A graduate of Dalhousie University and the University of King's College, Lara has been performing professionally since 2016. Recent credits include work with The Villains Theatre and Zuppa Theatre. Later this year, Lara will make her film debut in The Agnostics, a short film by Rebecca Falvey. In 2017, she was nominated for a Theatre Nova Scotia Merritt Award in the Outstanding Supporting Actor category. As an administrator, Lara has worked for Halifax Fringe and Mayworks Kjipuktuk/Halifax, and is the vice-chair of the Bus Stop Theatre Co-operative.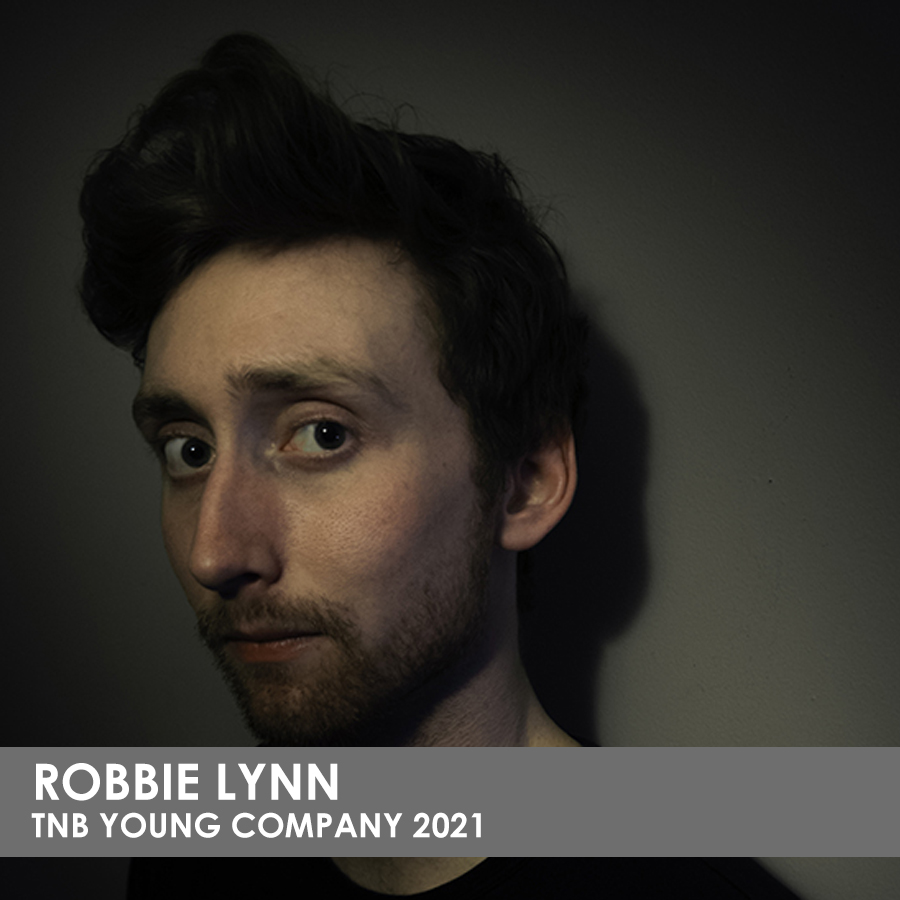 Robbie Lynn (he/him)is grateful to be returning to Theatre New Brunswick Young Company for a second year. You might remember him as Zach from last year's show, Boys, Girls, and Other Mythological Creatures by Mark Crawford. He has created with a number of theatre companies in Fredericton, including Calithumpians, NotaBle Acts, and The Next Folding Theatre Company. He'd like to give a shoutout to Sharisse for her admirable leadership throughout this innovative endeavor.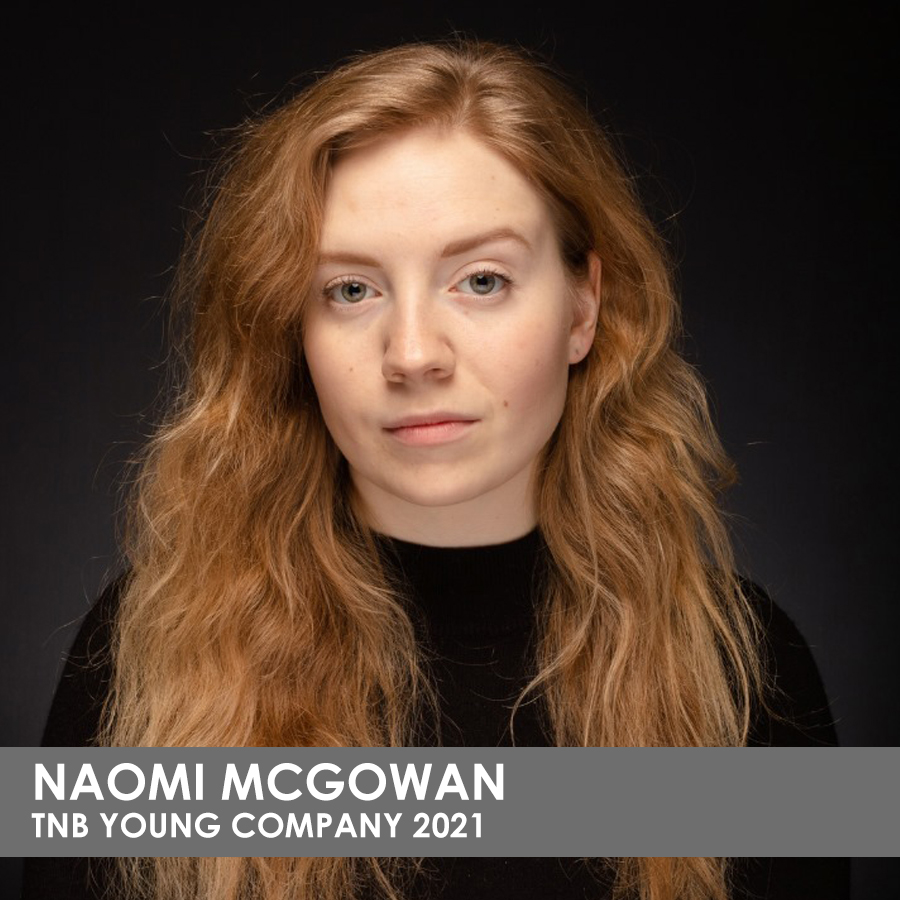 Naomi McGowan (she/her) is an emerging actor, director and producer originally from Miramichi, NB. She is now based in Fredericton after finishing her degree in English and Fine Arts at St. Thomas University. Currently, she works as an ESL teacher as well as an Apprentice Producer at TNB. After Young Company wraps up, she will be directing and producing Butler's Marsh at the Open Space Theatre.
In the past, Naomi has been an enthusiastic contributing member of the arts scene in both Miramichi and Fredericton. In Miramichi, she co-produced a theatre festival that celebrated inclusive theatre and worked alongside Rivermade Productions. In Fredericton, she is proud to have worked with Theatre New Brunswick, Solo Chicken Productions, Notable Acts, Theatre St. Thomas, STU Musical Theatre, Harmony Productions and JustWrite Productions.
She is so grateful for those who have supported and guided her dreams all these years and looks forward to making vulnerable, exciting and creative spaces for others.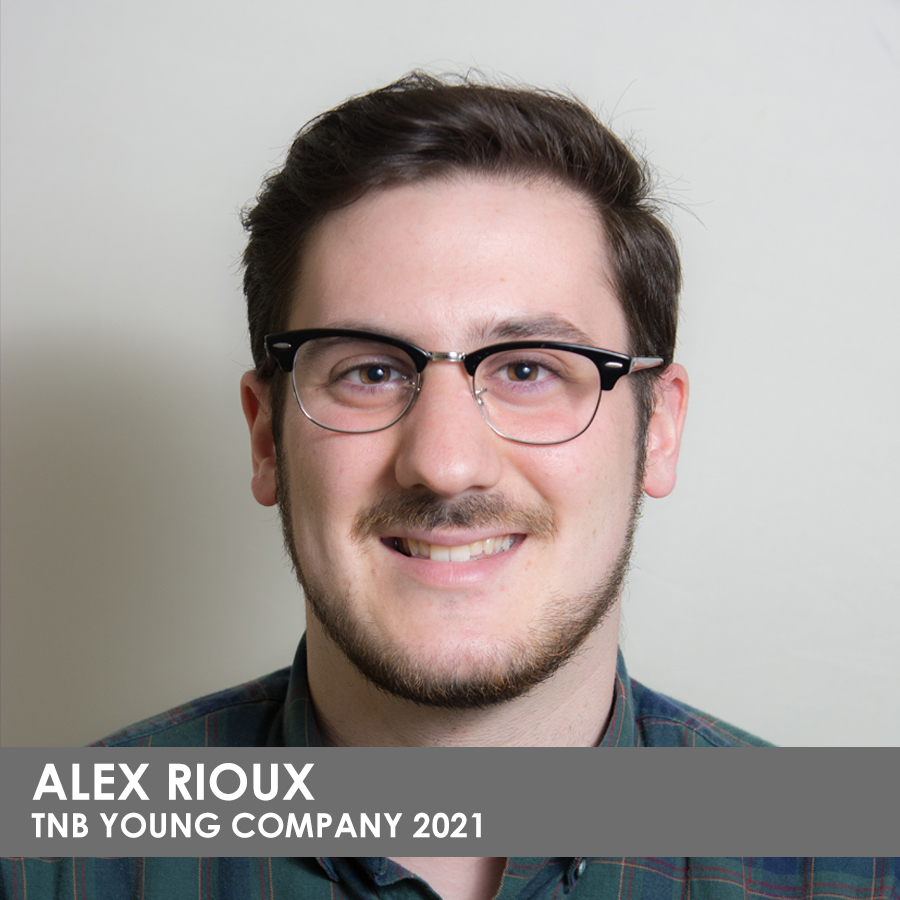 Alex Rioux (he/him) is an emerging theatre artist based in Fredericton, New Brunswick. Since graduating from St. Thomas University Alex has worked with a multitude of local production companies such as Solo Chicken Productions, Bard in the Barracks, and Theatre New Brunswick. Alex debuted his first creation piece Fruit Machine as a mainstage production in NotaBle Acts' 2019 festival, and it was named some of the 'Best Theatre of 2019' by Grid City Magazine. Alex is also the founder and current director of the Plain Site Theatre Festival, Fredericton's premier festival for new queer theatre works.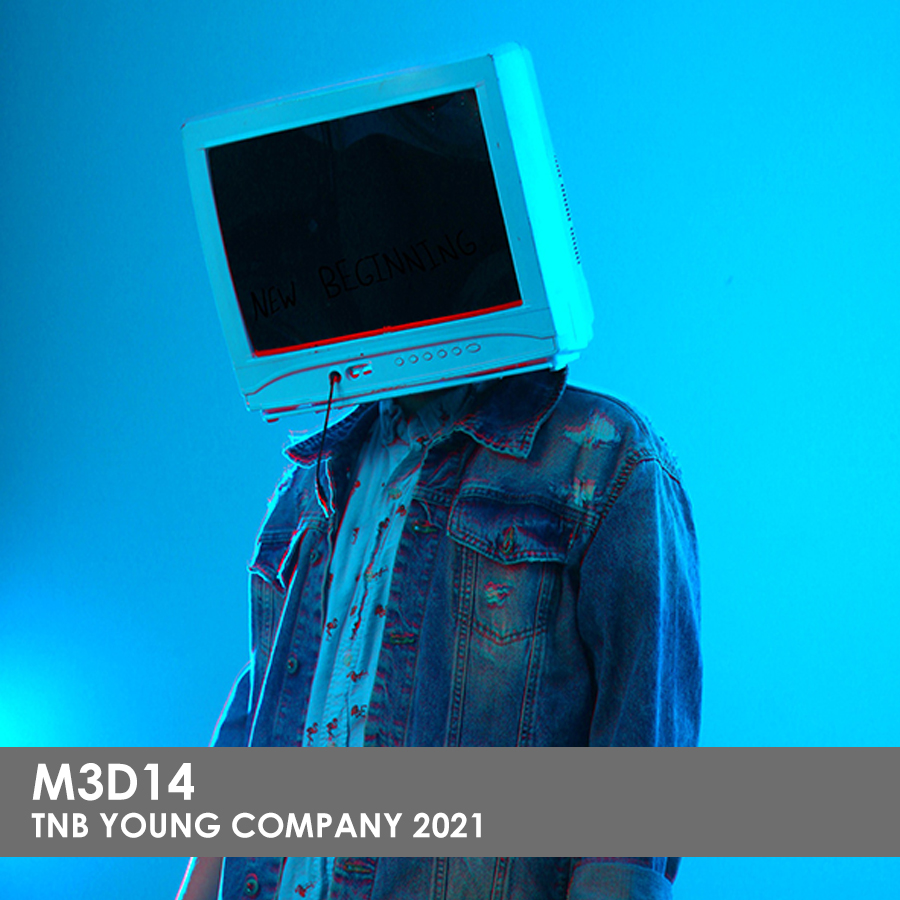 M3D14 (they/them) M3D14 (pronounced "Media") is a non-binary indigenous electronic artist from Fredericton New Brunswick, using traditional indigenous music mixed with electronic beats. Having performed at AFN, Fest Forward, and Flourish Festival, M3D14 is making new waves on the electronic scene.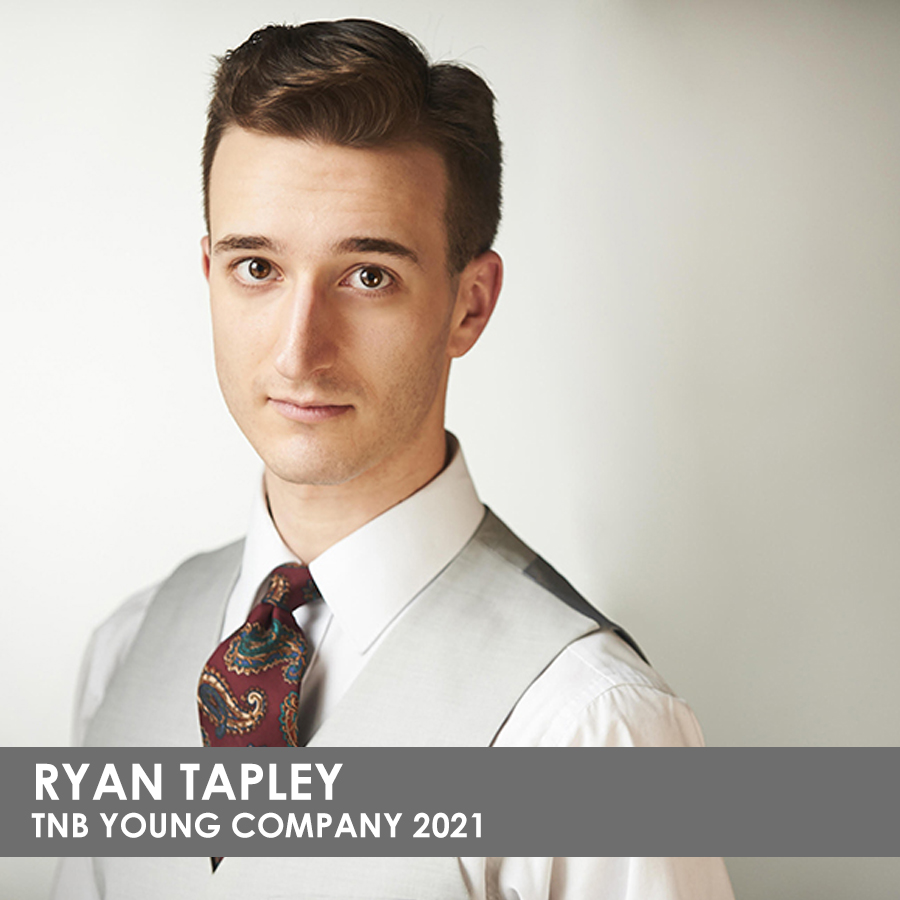 Ryan Tapley (he/him) is humbled and overjoyed to be returning home to Theatre New Brunswick, and to be creating with the Young Company. A great admirer of the Bard's work, he bids us recall those fourth-act words of Autolycus: "masks for faces and for noses". Be kind, friends—AMDG.