Theatre New Brunswick partners with Fredericton Public Library to help make theatre more accessible.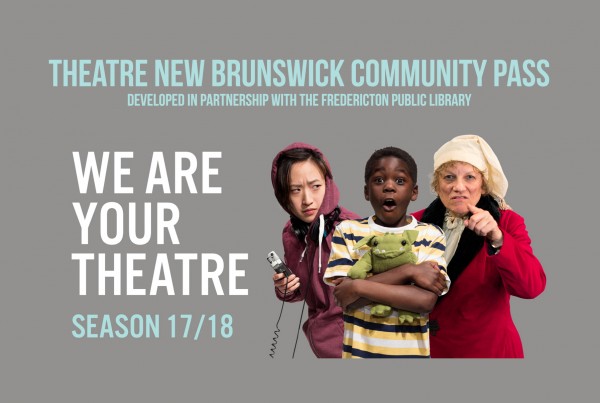 (Fredericton) Theatre New Brunswick is pleased to announce the introduction of the TNB Community Pass Program, created in partnership with the Fredericton Public Library. The program will provide a limited number of complimentary theatre tickets to library patrons for each production in the company's 2017-2018 season.
"Over the past few seasons we've been exploring a number of ways to help increase public accessibility to the work we produce," said Matt Carter, TNB's director of development and communications. "Last season we introduced Pay-What-You-Wish performances in association with productions that take place at our Open Space Theatre. We see this new partnership with the Fredericton Public Library as one more step in continuing our efforts to remove barriers that may exist between members of our community and their ability to experience live professional theatre productions happening right here in our community."
Ticket vouchers made available through the program can be signed out at two library locations (downtown Fredericton and Nashwaaksis) and exchanged for physical tickets at the Fredericton Playhouse box office prior to the desired performance.
All tickets provided through the program will be available approximately one month before opening night on a first come-first served basis. All vouchers are limited to one per patron.
Media Contact: Matt Carter, Director of development and Communications communications@tnb.nb.ca 506.460.1381 Ex113