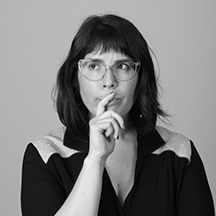 What an honour to welcome you to a new season of theatre from Theatre New Brunswick. I have long been aware of TNB and its enormous history as one of Canada's oldest and most storied regional theatres companies. But now that I'm here in New Brunswick surrounded by all this history and the many folks who have in some way contributed to the growth and evolution of this mammoth operation, I'd be remiss if I didn't tell you that I find it all just a bit overwhelming.
Each week I'm reminded of a monumental production or a great actor or designer whose work left a lasting impact on so many of you. The list of top-tier Canadian theatre talent that have been a part of TNB over the years is staggering. It's truly an honour to now be part of this company and to create theatre just for you.
Planning a full season of theatre is no simple act, especially these days with theatre's popularity is undergoing a major resurgence, maybe even a renaissance. Can I call it a renaissance? In Fredericton alone, there are more than a dozen community theatre companies, each of them helping to affirm the importance of live theatre and its role in bringing people and entire communities together for a unique, shared experience. But Fredericton is just one city. I see the same growing interest in Saint John and Moncton and even in some of the smaller communities we visited on tour last season. It's all very inspiring.
With this in mind, I'm very excited to share a brand new season of theatre with you. We've got a political comedy, a fun take on a holiday favourite, swashbuckling female pirates, two inspiring plays for students and so much more. A new program at the TNB Theatre School, a workshop series, public talks at the library, four provincial tours, a liquor license….
Stick with us. It's going to be an incredible season.
Let's have some fun!
Natasha MacLellan
Artistic Director