Actor Wally MacKinnon returns to his hometown for a performance of Any Given Moment.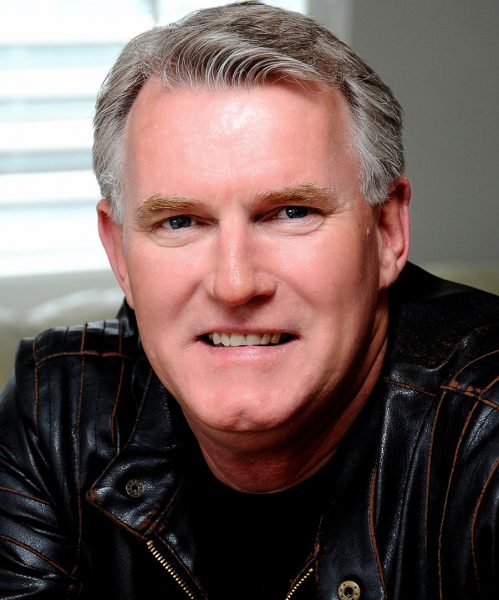 Our upcoming production of Kim Parkhill's play Any Given Moment features Fredericton-based, Bathurst-born actor Wally MacKinnon. Wally has appeared on the Theatre New Brunswick stage several times over his impressive acting career and we're excited to have him back with us for this play.
Produced as a co-production with Ship's Company Theatre (Parrsboro, Nova Scotia), MacKinnon and fellow Any Given Moment cast members Claudia Gutierrez-Perez and Alexis Milligan are nearing the end of a three week run in Nova Scotia and will starting touring the show to New Brunswick communities beginning September 4 in Sackville.
In total, Any Given Moment will tour to seven New Brunswick communities including MacKinnon's hometown of Bathurst.
"The fact that I get to go to my home town of Bathurst to play at my old high school is front of family and friends is always very exciting," said MacKinnon, who last toured with the company fifteen years ago. "It is where I saw my first TNB production as a teenager and began my passion for becoming a professional actor."
MacKinnon, who has worked across Canada in over 100 theatre and film productions, has previously appeared in six TNB productions:  Ethan Claymore, The Hobbit, Dear Santa, Cricket on the Hearth, Skin Flick and The Dollar Woman.
"To be back to be on the stage with Theatre New Brunswick is always a thrill, especially this year as we celebrate the 50th anniversary of the theatre," said MacKinnon. "Being able to work in the city I call home is great."
In this production, MacKinnon plays the part of Bill, a rural raised homeless man in his late sixties. Set during a police lockdown, the story focuses on the developing relationship between three complete strangers who find themselves stuck together as they contemplate the potential dangers of the outside world.
"This production is really about connection," said MacKinnon. "The biggest message is how important it is to learn about people before you judge them or assume you know who they are and what they are capable of. We never know what someone is going through and what they have experienced and it is really hard to hate someone once you know their story."
Tickets are on sale now for all performances. To learn more, www.tnb.nb.ca/any-given-moment/
NB Onstage is an ongoing New Brunswick artist spotlight series supported by Stantec.