[rev_slider heroine]
Heroine
By Karen Bassett
ALL PHOTOS BY ANDRE REINDERS
At the height of piracy's Golden Age, two of history's most famed female pirates sit awaiting execution for their crimes.
Disguised as men, Irish swashbuckler Anne Bonny and English privateer-turned-pirate Mary Read looted, plundered and outfought many of their male counterparts throughout the Caribbean before being captured and sentenced to hang.
Clashing sword fights, brutal wrestling matches and sharp-as-a-blade humour bring these historical figures to the stage to explore what a life well lived truly is.
This production will run at the Open Space Theatre before touring to Bathurst, Florenceville-Bristol, Moncton, St. Andrews, Sackville and Saint John.
All performances of Heroine have been postponed in response to the current health crisis. We are looking into options for rescheduling this show. Please standby.
All purchased tickets for Heroine will be honoured for future performances at dates to be determined. Refunds are also available through the Fredericton Playhouse box office (Fredericton performances only) and through Eventbrite. In lieu of refunds, purchased tickets can also be transferred to a donation in support of TNB. To arrange this, please contact communications@tnb.nb.ca
Directed by Natasha MacLellan
Mélanie Leblanc as Anne Bonny
Abby Paige as Mary Read
Tilly Jackson - Assistant Director
Jean-Michel Cliche - Fight Director
Jeff Soucy - Stage Manager
Andrea Evans - Set Designer
Keelin Jack - Sound Designer
Sherry Kinnear Costume Designer
Emily Soussana - Lighting Designer
Jamie Atkinson - Head Carpenter
Elaine Bellefontaine - Head of Props/Paint
Billy Doucet - Props/Paint Assistant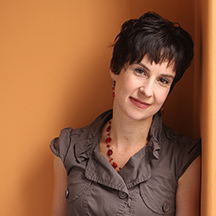 Karen Bassett
Playwright
Karen Bassett is a Halifax based theatre maker.
Dedicated to the discipline of stage fighting, she searched for a play featuring fighting roles for women. When she couldn't find one, she wrote this one. Heroine, has since been produced six times across Canada and received enthusiastically by both reviewers and audience alike.
Her latest play Lullaby, about the Halifax explosion, was produced in 2017 by Neptune Theatre/ Eastern Front theatre, for a Nova Scotian four month run. From the review in The Coast, "If there is one play about the Halifax explosion that can be called definitive, there is a strong argument that Lullaby should be it."
Karen has been nominated for numerous provincial awards for playwriting, fight direction, and performance. Her work has taken her across Canada, to the United States, Iran, Fiji, and Vanuatu. She is grateful to Natasha for all the plays and summers they have shared, and for her mentor, theatre maker Stephen Cross, for believing in her.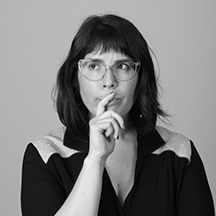 Natasha MacLellan
Director
Natasha MacLellan has been working in New Play Development in Atlantic Canada for almost fifteen years. Her love of new scripts was fostered through Playwrights Atlantic Resource Centre where she mentored with Jenny Munday and through years of working at Mulgrave Road Theatre in Guysborough, NS. From there she started Forerunner Playwrights Theatre, which produced new works in Halifax for a decade. As Artistic Producer of Ship's Company Theatre in Parrsboro, she has premiered eight new scripts, including Chasing Champions which ran at Canada's National Arts Centre in November 2018. She is honored to have been twice named the protégé of nationally respected theatre artists: Jenny Munday, recipient of the inaugural Mallory Gilbert award and Mary Vingoe, recipient of the Portia White Prize. She is also serves on the PACT Board, chairing the Network & Learning Committee and is a member of the Labour Relations Committee.
Mélanie Leblanc
as Anne Bonny
Mélanie is happy to trim her sails again to the TNB winds! For her getting to be a pirate caught between the devil and the deep blue sea is a dream come true. This winter, she was The Wicked Witch of the West in the Capitol Theatre's production of Wizard of Oz and has played many well-loved characters over the years, such as Marry Poppins, Anne of Green Gables, and Patsy Cline. She has toured her one-woman show Hommage aux femmes de la guerre (Women in Wartime) across Canada and in France, and was a featured soloist in high-end venues across Asia for years. Mélanie is grateful to all who have made this adventure possible and who have stood by her through thick and thin.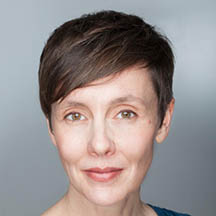 Abby Paige
as Mary Read
Abby is honoured to take part in this production, her TNB debut. With a background in sketch comedy, stand-up comedy, and solo performance, swashbuckling seems a natural next step. Abby's solo shows, Piecework: When We Were French and Les filles du quoi?, explore Franco-American culture in northern New England. Other favourite roles have included an alien working in a call center, Azúl the accident-prone supermodel, and multiple roles in the beloved Vermont play, Judevine. Sincere thanks to the whole TNB crew for making this such a brilliant experience; to Ann Bonny, Mary Read, and Karen Bassett for charting the course; and to Dan and Robertson, my safe harbour.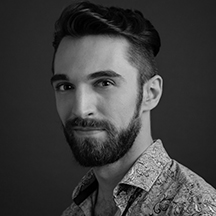 Jean-Michel Cliche
Fight Director
Jean-Michel Cliche is a theatre artist, educator, fight director, and improviser. He has acted with companies such as TNB's Young Company, Solo Chicken Productions, and Bard in the Barrack, and has been fortunate enough to tour across the country with Theatre Free Radical's production of Lac/Athabasca. He has studied stage combat in Toronto and Saskatoon and is a certified member of Fight Directors Canada. He now teaches drama at the University of New Brunswick and is the lead instructor and owner of Hot Garbage Comedy, Fredericton's premier improv company.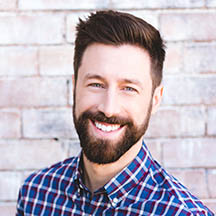 Jeff Soucy
Stage Manager
Jeff is excited to be back in his native province to work on this action-filled play. His credits include The Gypsy Baron (Toronto Operetta Theatre), Songs For A New World (We Are Here Productions), très loin (BoucharDanse), Pal Joey (Talk Is Free Theatre), and Mice At Centre Ice (Benny The Bullet Productions). Much gratitude and love toward my family, friends, partner and mentors.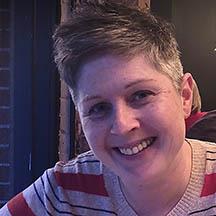 Andrea Evans
Set Designer
Originally from Toronto, Andrea has spent over 15 years working as a designer, scenic painter, and props builder. She has worked for theatres such as the Stratford Festival, the National Ballet of Canada, and the Saint John Theatre Company. Andrea has also been a guest instructor at the Etobicoke School of the Arts and the Rothesay Netherwood School, where she has worked teaching stagecraft and design to grades 9-12 students. She is also the recipient of a Dora Mavor Moore award for Outstanding Set Design. Andrea is proud to now call New Brunswick home and would like to thank Margaret for her constant love and support. xo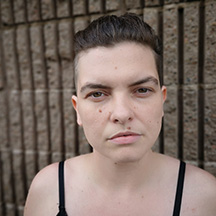 Keelin Jack
Sound Designer
Keelin Jack is a recovering actor, based in Halifax, NS. Her short documentary wintering premiered at the Halifax Independent Filmmakers Festival last summer, and she is currently developing her first narrative short, FAITH, through the Atlantic Filmmaker's Co-op's Film5 program. Many thanks to Natasha for this opportunity to grow.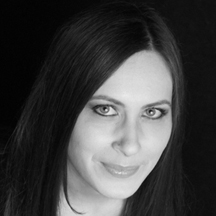 Sherry Kinnear
Costume Designer
Sherry is the costume designer for the TNB Young Company and TNB Theatre School as well as the Head of Wardrobe for all branches of the company. Sherry most recently designed costumes for The Boat, , The Snow Queen, A Sunday Affair, Marion Bridge, Vigil, The Drowsy Chaperone, The Eighth Fire, and The Net, as well as Guys & Dolls, West Side Story, The Wizard of Oz, Les Miserables and has created costumes for A Christmas Carol, Frankenstein, Miracle on 34th Street, It's a Wonderful Life, Little Shop of Horrors, Gifts of the Magi, The Dollar Woman, Treasure Island, and many other TNB productions over the past ten years.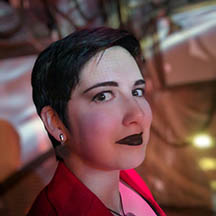 Emily Soussana
Lighting Designer
Emily Soussana is an award winning video and production designer based out of Tiotia:ke (Montreal). They are a graduate of The National Theatre School of Canada's scenography program, the University of Ottawa's Theatre program and spent time as a projection technologist at The Banff Centre. They are the co-founder of potatoCakes_Digital, a production design and digital arts collective which officially coalesced in 2018. This is their second show with Theatre New Brunswick and they are thrilled to be back out East working with such lovely people. Selected past credits include: Skyborn: A Land Reclamation Odyssey - video designer (Savage Society, The Cultch & The Push Festival), Kamloopa - video designer (WCT, The Cultch & Persephone, 2018 -SATA for video design), & Sonny's Way - Production Design and Technical Direction (Jimmy Blais & Weesageechak Begins to Dance).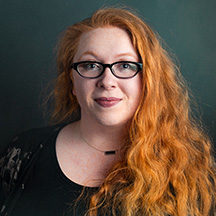 Tilly Jackson
Assistant Director
Tilly Jackson has been very active in the Fredericton theatre community over the last ten years, having worked with many local theatre companies as a director, actor, improviser, and playwright. She is thrilled to be working with TNB for the first time, especially on such a swashbuckling adventure! Previous directing credits include: Spearhead Theatre's Agnes of God, Theatre UNB's Rabbit Hole, and NotaBle Acts' It Happened at a Party and Spaceman.
Natasha MacLellan chats about why she chose to include Heroine in her first season at TNB.
Actor Abby Paige tells us how she came to learn about the play and what it's been like rehearsing for the first time with swords!
Mélanie Leblanc chats about her first impressions of the play and her early experience in rehearsal.