A longtime veteran of the TNB Theatre School, Sharisse explains the important role the annual Senior Musical Theatre production plays in the Theatre School's season.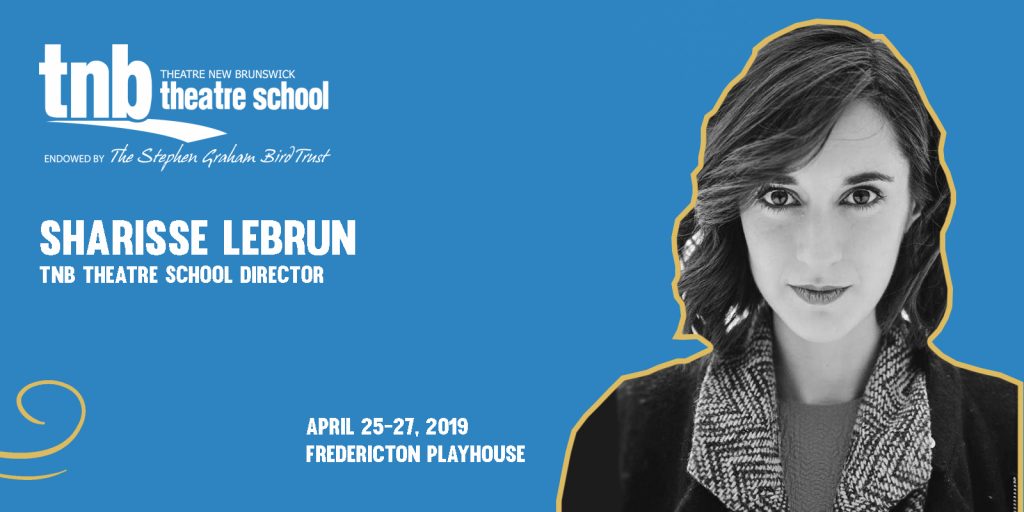 Sharisse LeBrun has been involved with the TNB Theatre School for 15 years. She started off as an Intermediate Musical Theatre student, eventually acting in a number of Senior Musical Theatre (SMT) productions.
In her new role as Director of the Theatre School, Sharisse is now experiencing things from a very different perspective.
"This year I'm involved with SMT in the role of producer," said LeBrun. "I've never been involved in organizing a production with as many moving pieces as this. As producer, Tania [Breen], Trent [Logan], and the rest of the SMT production team have been guiding me through the process of learning (and getting my hands dirty) with the immense amount of organization, communication, and attention to detail that has to happen in order to pull off productions of this size."
This year's production of The Wizard of Oz kicks off a series of productions that stretch until the end of May with each Theatre School program staging a production or performance of their very own.
"From the time The Wizard of Oz opens, until the end of May, we have – almost weekly – a performance from one of our nine theatre school classes, seeing a total of almost 200 kids and youth from ages 4-18 sharing their creativity, talent, and hard work with their family, friends and our community," said LeBrun.
"Since I first started volunteering with the Theatre School's production season, this time of the year has always been one of my favourite times of the year. The Theatre School is bustling with excitement, adrenaline, and pride of our students. It also ushers in the return of Theatre School alumni and senior students who give back to the Theatre School by volunteering to make each production run smoothly and safely," she said. "SMT is such a great way to launch the beginning of this time of the year for us, as it's an opportunity for us to share the incredible work that happens at the Theatre School with the greater Fredericton community."
As witness to productions and performances by every program at the Theatre School, Sharisse has become familiar with each skill level but admits to being continuously amazed by the individual personalities that help make each show, each year, unique.
"One of my all-time favourite things about teaching and directing in the Theatre School is watching how each individual student and each unique collection of students brings so much of who they are to the piece they're creating," she said. "At this point, some scripts have been produced several times over the years, but each time we approach a script we've done before, the final product always takes on a life of its own with the different ideas, interpretations, and strengths of each cast.
"For anyone who saw SMT's last production of The Wizard of Oz in 2012, this production has an entirely different cast, and Tania has been working with them to bring out their own take on these iconic characters and well-loved story that shows the strengths and creativity of this particular cast. This production also has a different music director (Sarah Bell) and choreographer (Courtney Arsenault) from our previous production, so you're sure to hear the score and see the story told through movement in a way you haven't before."
The Wizard of Oz runs April 25-27 at the Fredericton Playhouse. Tickets available at the Playhouse box office or online at tnb.nb.ca