TNB Theatre School welcomes Broadway performer Tony LePage and NYC casting director Courtney Hammond for one of a kind workshop experience.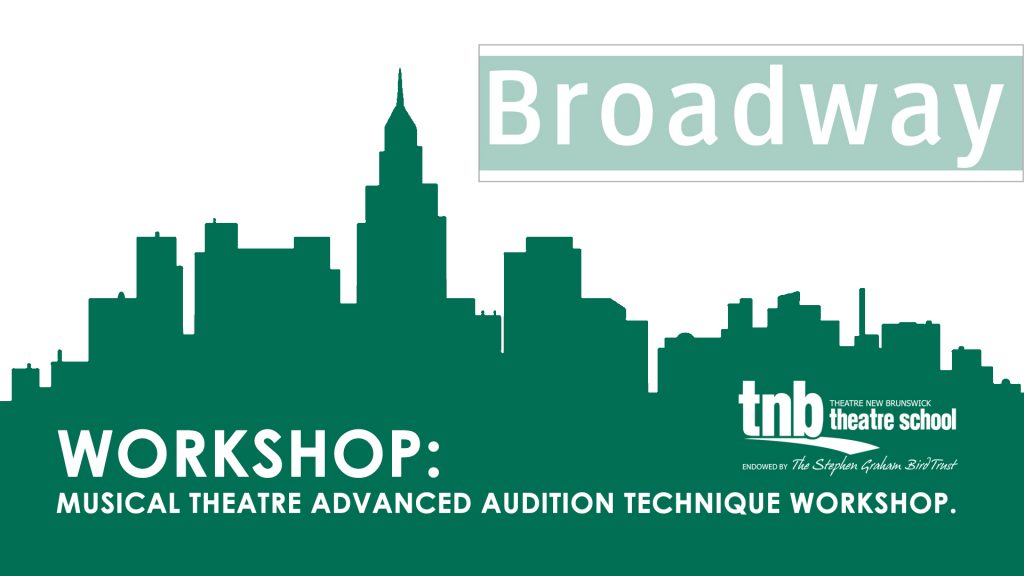 Ever wonder what it's like to audition for a Broadway show? Ever wonder how performers prepare their triple threat skills to make the best impression possible? If so, have we got a workshop for you?!
Beginning in late June, the TNB Theatre School will be hosting a four-part workshop led by two experts in the field – Tony LePage and Courtney Hammond – who will take participants behind the scenes to offer an inside look at what is expected from both sides of the audition process.
"We are here to demystify the audition process and bring an ease and sense of self-confidence back into that process," said LePage and Hammond. "We give our students the chance to make big choices and break out of their comfort zones, in a safe, empathetic space but still challenging them to push their own boundaries."
LePage is a Broadway performer known for his roles in Rock of Ages and Come From Away. Originally from Fredericton, he makes time whenever possible to return to his hometown and share his experience with both his peers and next generation performers. In 2020, he assembled a regional cast of actors and musicians to workshop his new musical Sweet Dreams, a modern retelling of A Midsummer Night's Dream, set to the music of Air Supply.
Hammond, a New York City based casting director, will join LePage for this one of a kind workshop experience. Courtney is a passionate coach and teacher, regularly invited to teach throughout New York City and around the United States at colleges and universities. She believes that actors give their best work when they are prepared and supported and strives to create a warm, engaged and safe space for everyone to do their best work.
"Audition prep is so vital to the success of any performer," said LePage and Hammond in a statement discussing their upcoming workshop at TNB. "It is a different skill set from performing. You sometimes only have 16 bars of music to make that impression on a creative team. How you use your time in the audition room, no matter how good you are, makes the difference between booking a show or not."
The Musical Theatre Advanced Audition Technique Workshop series is open to all performers aged 15 and up and will take place at the Theatre School on Monday evenings from June 21 to July 12. Students will learn the ins and outs of making a solid impression at a first audition, followed by scene work, song work and final callback performances.
"I can't tell you how much it means to us to be able to come home and share our years of experience with the Fredericton theatre community," said LePage. "For me personally, I truly wouldn't be where I am today with the help, guidance and unending support from my hometown. We love you Freddy Beach!"
Space for this workshop series is very limited. To learn more and reserve your spot, visit www.tnb.nb.ca/broadway-summer-series.