Theatre New Brunswick is looking for an Equity Stage Manager for Finding Wolastoq Voice.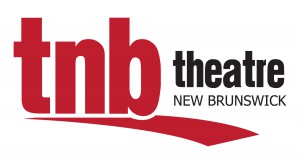 New Brunswick aboriginal artist Natalie Sappier makes her playwriting debut with Finding Wolastoq Voice, a powerful dance-theatre hybrid performance that explores the personal discovery, identity and culture of a young Wolastoqiyik woman awakened by the voices of her ancestors. Director: Thomas Morgan Jones.  Learn more about the production here.
Prep week: February 12-18, 2018
Rehearsal Dates: February 19 – March 7, 2018
Performance Dates: March 8 – 18, 2018 (Fredericton, New Brunswick)
On tour: March 21 – April 4, 2018
Equity and diversity are factored into every casting decision at Theatre New Brunswick. We encourage submissions from artists of all genders, ethnicities and abilities. Preference will be giving to artists with First Nations backgrounds due to the nature of the piece.
Submissions can be made online or by mail. Please send resumes by Friday, September 15, 2017.
Contact: Joanna Bryson – submissions@tnb.nb.ca Theatre New Brunswick55 Whiting Road, Unit 31Fredericton, New Brunswick, E3B 5Y5